This week is HALLOWEEN!!!! And what comes with Halloween? No, not candy or fireworks. Well, yes, that too. But more importantly, it's the MARIO KART DEATHMATCH TOUR!! This may be our favorite event of the year. And what could be better? IT'S ON ACTUAL HALLOWEEN!!
Get all the details below and peep some footage from a past year to get stoked!!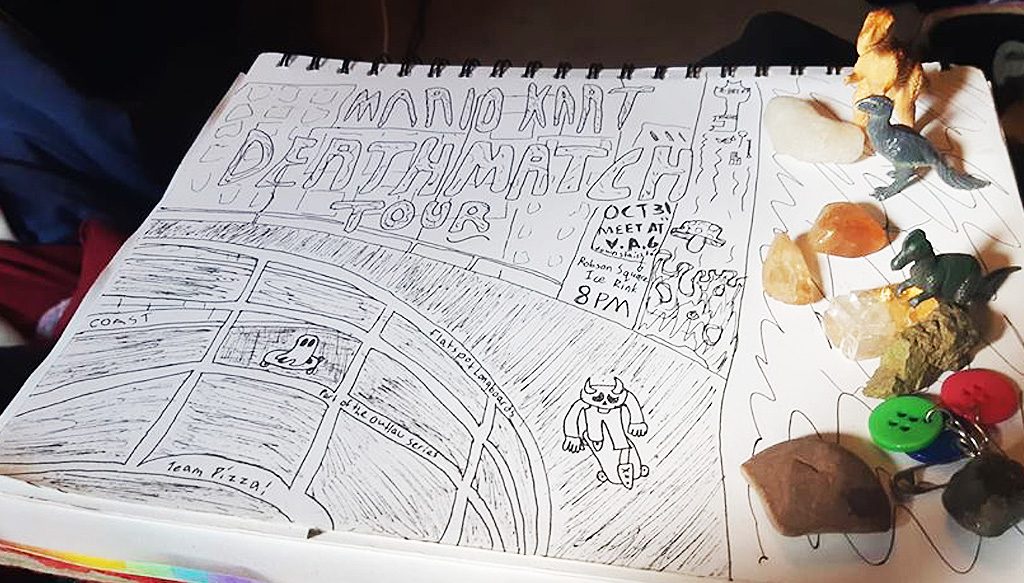 2019 Details (from the event page, link below):
Everybody get stoked for your favourite Halloween race!! The Mario Kart Deathmatch Tour is back for another year of parkade skateboard racing chaos. Most of you know the drill by now but for those of you who don't, here it is:
Meet at the the Robson Square Ice Rink at 8 pm! It's just down the stairs from where we usually meet for parkades at the art gallery. This year we're lucky enough for Halloween to actually be on a Thursday, so that's pretty cool. This is where we will do registration and weapons inspection. Oh yeah!! This is a costumes and weapons mandatory race!!!!! Obviously, not a real weapon- something that fucks with your friends while you're skating but not actually injures. Bonus points if it goes with your costume. There is a prize for best costume!!! Registration is 5$.
After registration, we will proceed to hit a Grand Prix of garages in Chinese Downhill style racing. At some point there will be pizza.
We will be ending the night with podium at a cool little skateable pathway!!
Helmets, costumes, weapons mandatory. Gloves and pads recommended. 5$ entry fee, bring more money for ZaAaa. NO SPECTATORS!!!! Let me know if you want to volunteer but otherwise, please, racers only!!
~PART OF THE COAST OUTLAW SERIES, PARKADE EDITION~
~COAST LONGBOARDING~
~FLATSPOT LONGBOARDS~
~TEAM PIZZA~
~CARIBOO BREWING~
More details on the facebook event page here:
FACEBOOK EVENT PAGE HERE (Link)
Watch some fun from the 2015 Mario Kart Death Match:

Get more details on the Coast Longboarding 2019 Parkade Outlaw Series here: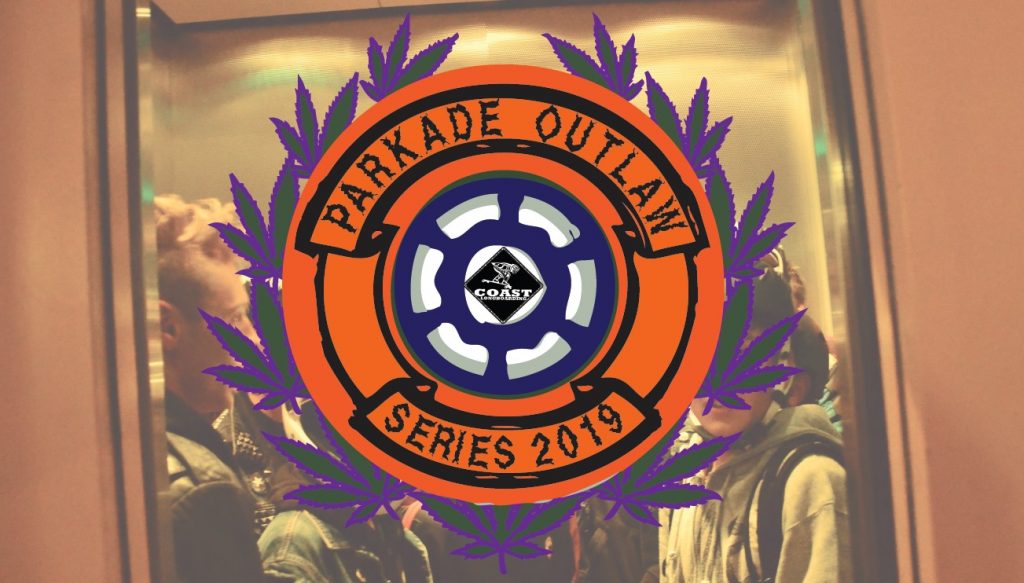 Want to find more upcoming events? Check out our event calendar page here. (Link)
Here's a quick look at November:

Follow us on Social Media!!
FACEBOOK:
https://facebook.com/FlatspotLongboardShop
INSTAGRAM:
http://instagram.com/flatspotshop
TWITTER:
https://twitter.com/flatspot_shop