Make wobbly wheels roll true again
Welcome! This is our lathe, and that is a wheel spinning super fast so we can wear it down to be round again.
Using a lathe, we can turn down your coned and flatspotted wheels to make them roll smooth again.
Wheel maintenance is one of our specialties, its one of the main reasons we are called Flatspot Longboard Shop.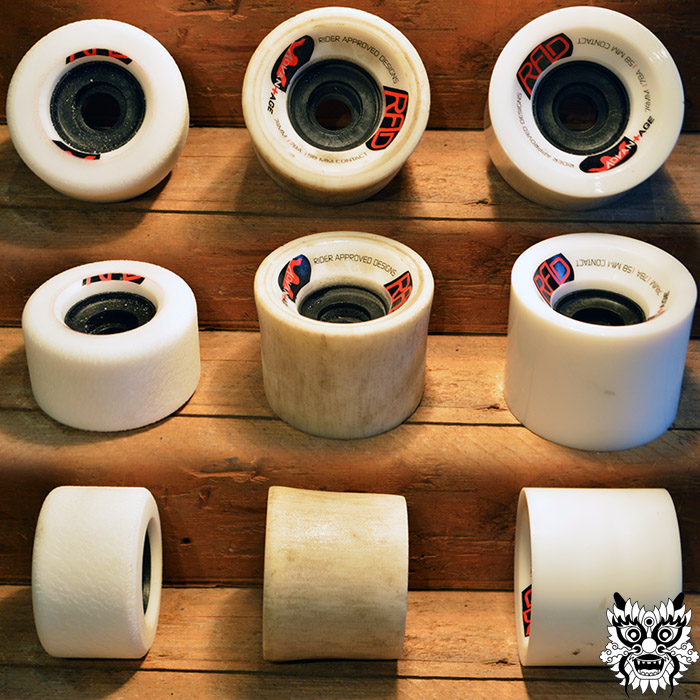 ---
Here is a taste of what we do:
Turn your old, coned and chunky race wheels into buttery little freerides! Or just make them roll smoothly again.
There is a great wheel hiding on the insides of every choppy and haggard wheel, it just takes a little coaxing to get them true again.
Resulting in a satisfying smooth slide.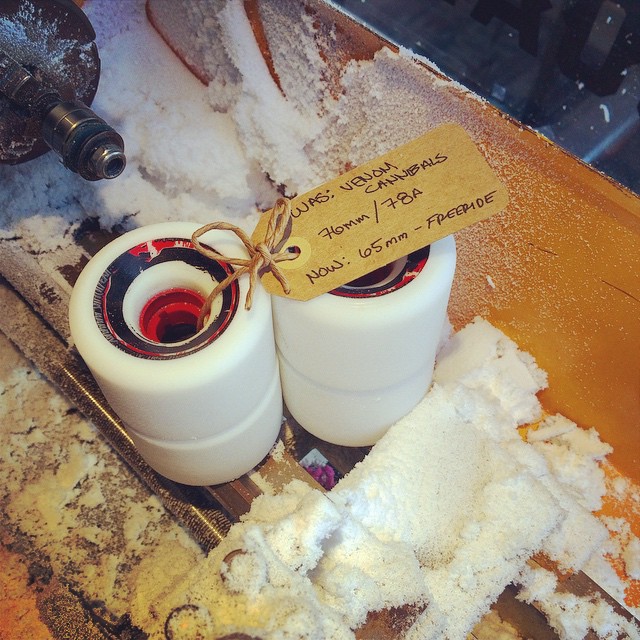 ---
Grip in the rain!
With grooves in your wheels you'll be able to grip in the rain! This technique is key for longboarding in Vancouver.
The grooves allow for the standing water on the road to escape from bellow the wheels, allowing for more contact with the road.
Resulting in a satisfying lack of hydroplaning.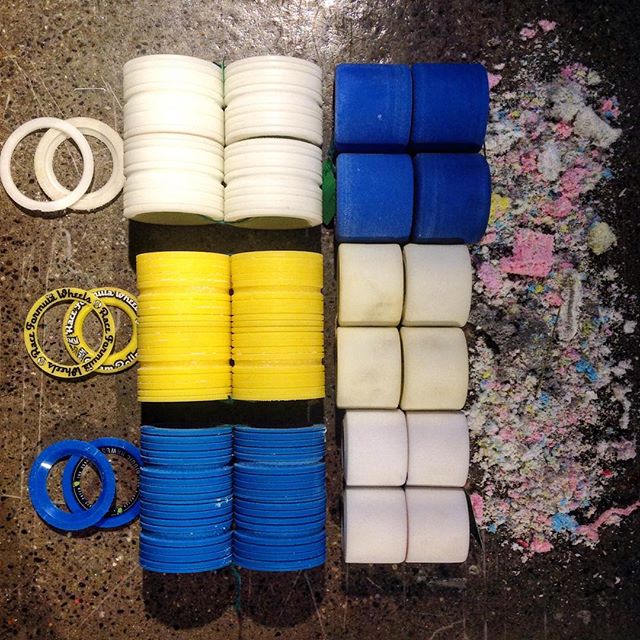 ---
Here is how it works:
Swing by and drop off your wheels at flatspot (sorry, we don't accept shipping for this service).
Your name and email are taken down, which will be kept confidential.
IT WILL TAKE 3-10 BUSINESS DAYS TO LATHE YOUR WHEELS. There is often a line-up, and it cannot be done on the spot.
Then tiny elves run around feverishly rubbing your wheels on any available concrete while they all sing in unison and perfect iambic pentameter about the wonders of urethane, until the wheels are the shape you want them. At which point they all get back to the dirty machine we keep them in. Little buggers.
---
Price
FLAT TO ROUND
Make wobbly wheels roll true again.
RAIN GROOVES
Grooves help prevent Hydroplanning.
RACE TO FREERIDE
Radius lipped wheels so they slide easy.
SAME DAY LATHING
Lathe service, finished that same day, for $30. *In the case that we are busy, we reserve the right to refuse this service.
WHEEL TRADE IN
Trade in a reasonably functional set of wheels, we grant you $5 lathe service credit.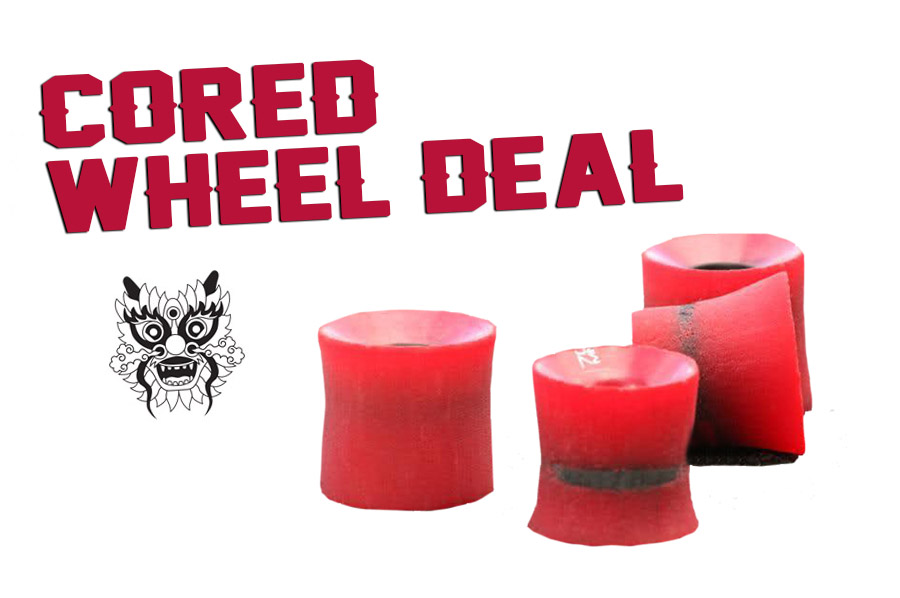 Don't forget about our "Cored Wheel Deal" available in-store! By bringing back a full set of cored wheels you can get a deal on your next set of free ride wheels. For full details head over to our Cored Wheel Deal page.