Max Capps returned to Flatspot Longboards for his second tour of duty this season. While there was endless skating to be had, his mission was to chop another round of custom decks for us. Last time Max was in the house the focus was exclusively on Sector 9 Boards, this time we were aiming to give new life to a pile of used decks we had collected and get them ripping once again.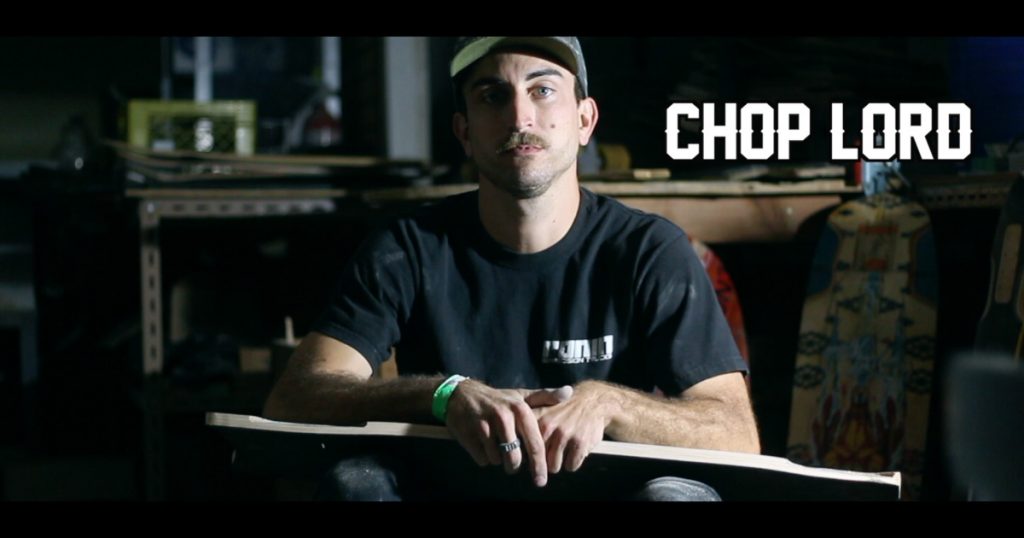 Video thanks to Patricio Cartas.
Check out some of the photos from his time at Flatspot here thanks to Tyler Topping.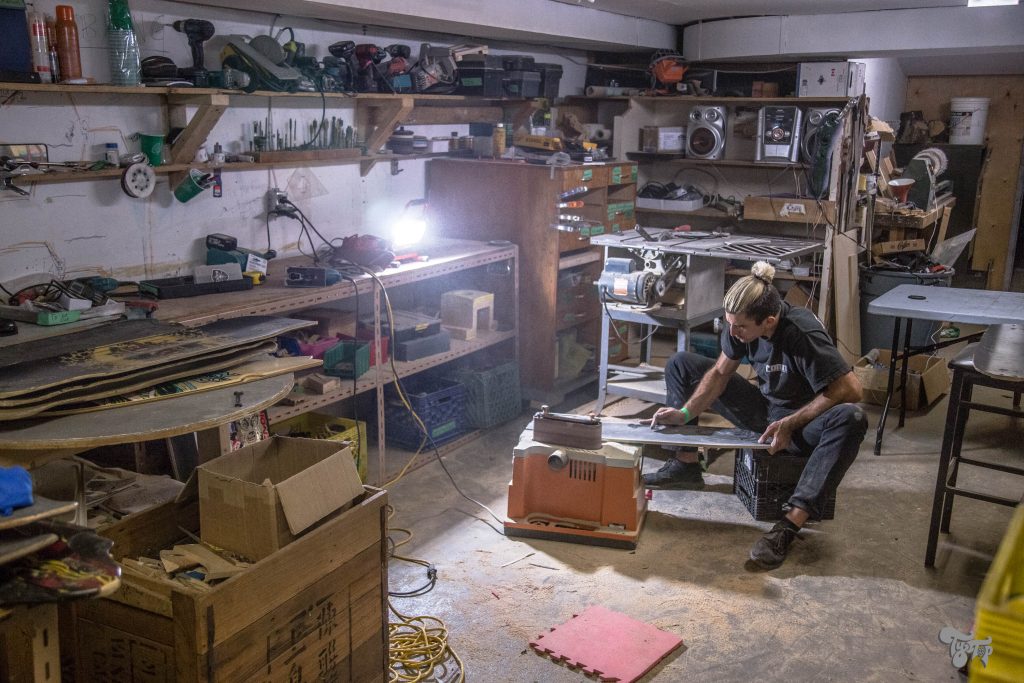 Then read up on how and why Max chopped each style of board for us in another blog post here.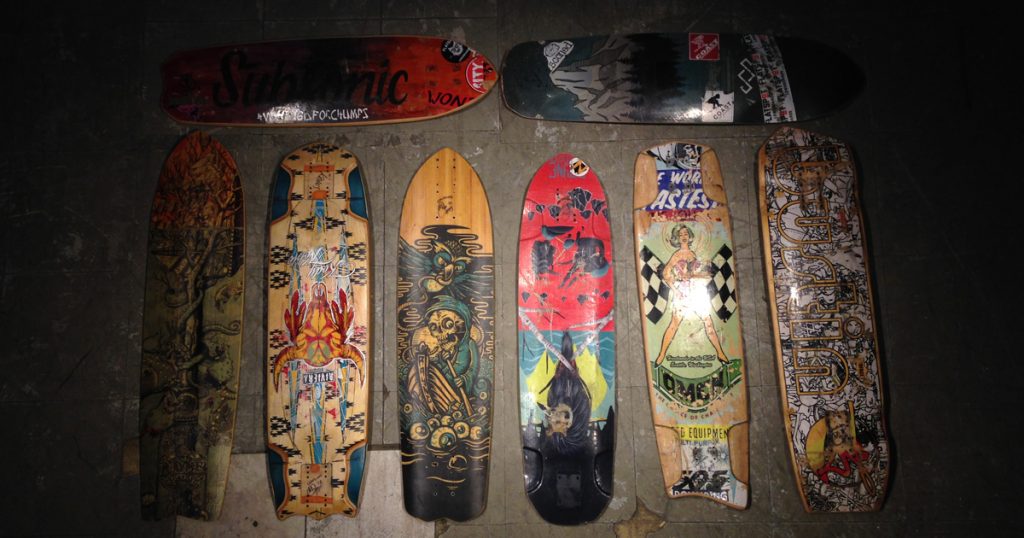 Unfortunately, this run is nearly sold out. If you wanted one, you should act fast!! See what's left of the series below.
You can check out the decks available for sale at Flatspot here!
---
If you haven't found what you're looking for, be sure to check out our full selection in our web store. We've got one of Canada's largest selection of decks and completes ready to ship worldwide.
---
If you have any questions please feel free to shoot us an email at info@flatspotlongboards.com, message us on facebook, or call at 604 899 8937!