Max Capps has been in the game for a long while as a top level skater but what most people don't realize is that chopping boards got him into the game in the first place. Since the mid-2000's, Max has tried to make the most out of every board by modifying them to have special functionality.
Back in May while he was in British Columbia to race Danger Bay, Max made a trip back to Flatspot to chop up a few boards and we asked Tyler Topping to snap some photos and help us tell the story.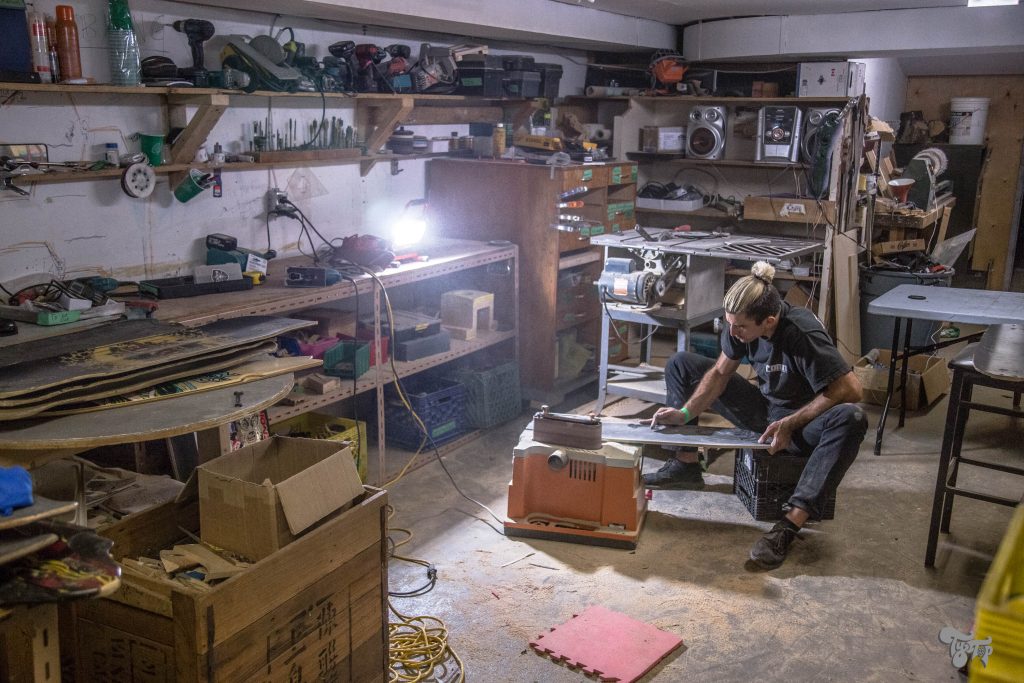 This DIY mentality is not new to Max or the Capps family. "A fond quote mom uses, about her dad, is 'there was nothing that was too good to modify or hack up' then she would start on a story about him hacking up a Ferrari," Max tells us. He grew up with it, it's in his blood and is what he knows best… and it shows. It is hard to find a single item on his deck that hasn't been modified – even his pro-model Rogers Bro's footstop has been slightly tweaked to create better chemistry amongst the components of his set-up.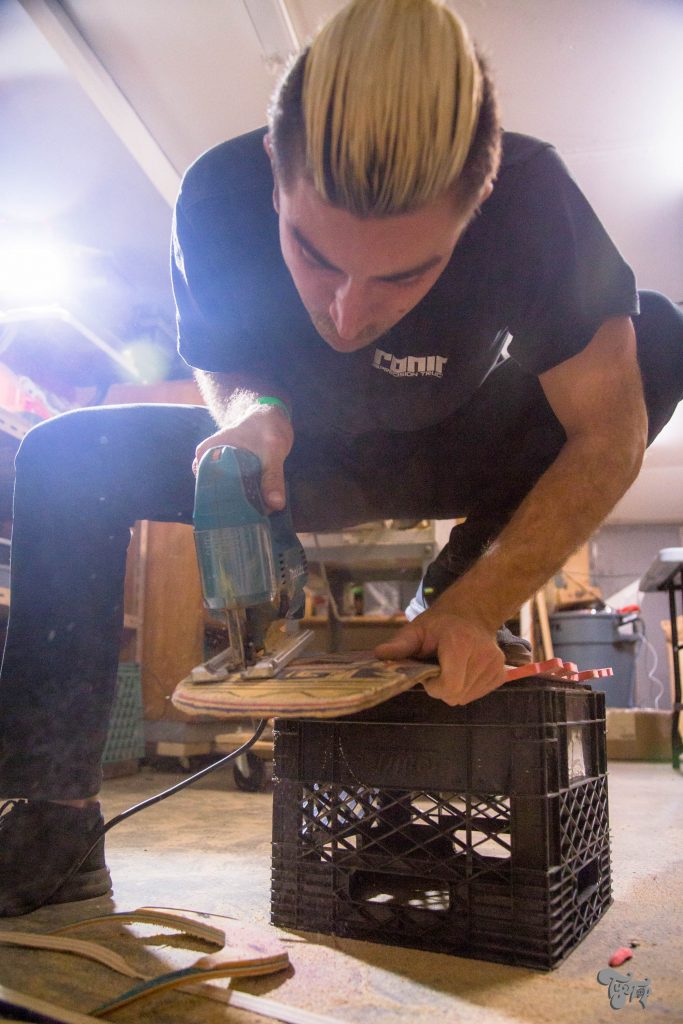 Max chops every deck by hand which creates one-of-one shapes that you won't be able to find anywhere else.
"My mom always told me 'If you can't buy what you want, make it' and I was real tired of riding stuff designed for other people", Max told FlatSpot.  "My mom's pretty gangster."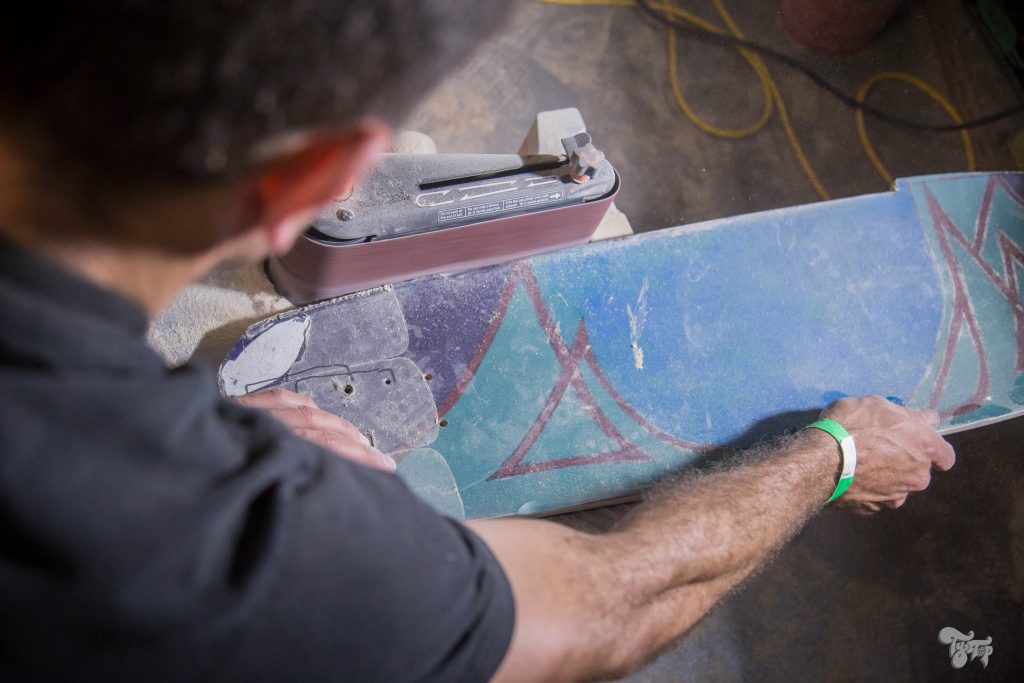 Although it may seem counterintuitive, Many of the decks with kicktails were chopped to be ridden "backwards."  This turns what used to be freeride-oriented decks into "race car" decks that are cut with high speeds in mind.  Many of the chops Max designed this run are chopped to be rather skinny, which accentuates the performance of narrow trucks.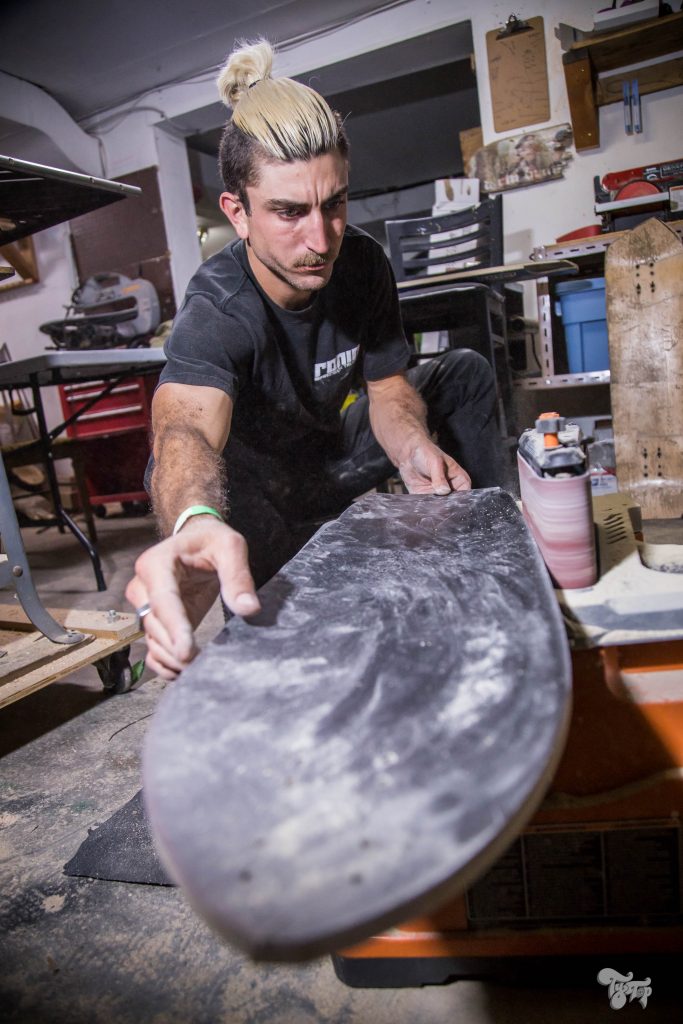 You can check out the decks available for sale at Flatspot here!