In August of 2018 Landyachtz presented Highway Jam XIX for our community and definitely did not disappoint!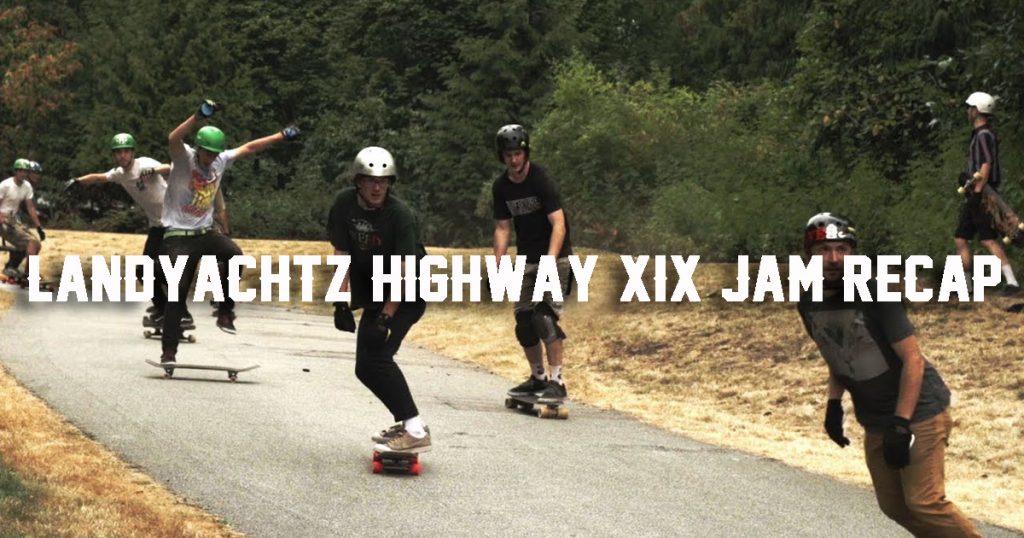 We headed out for a full day of skate and explore with the Eh Team, Liam Mackenzie, Harlen Terjesen, Dexter Manning, And Dave Leslie and came back with a little road rash and a lot of great memories. Dave "Guff" Leslie put together a super sick edit to commemorate it all.
Music:
"Walk in the park" by @Gqizmusic
soundcloud.com/gwizdb
"Vagabondage" by Pabst
http://pabstrules.com
"Hazy Ambassador" by Carol Mellow
http://carolmellow.bandcamp.com
We can't thank Landyachtz and their team enough for all the fun we had and can't wait for the next opportunity to come together and shred!
Check out all the Landyachtz decks available for sale at Flatspot here!
---
If you haven't found what you're looking for, be sure to check out our full selection in our web store. We've got one of Canada's largest selection of decks and completes ready to ship worldwide.
---
If you have any questions please feel free to shoot us an email at info@flatspotlongboards.com, message us on facebook, or call at 604 899 8937!