Welcome to the Flatspot Weekly, where we compile all the most notable and entertaining things in and around the store! Enjoy.
Here are a few highlights from the past week we thought worth sharing:
Low Brow Art Auction – Flatspot Longboards & Stressed and Depressed Association

Stressed and Depressed Dispensary & Flatspot Longboard Shop Presents: Low Brow Art Auction! Featuring DTES artists Bob High, Ken Foster, Alain Sayers, among many others. Art will be priced to be affordable and accessible!
All of these artists lead exceptionally modest lives. They portray the people, culture and landscape of this neighbourhood, and the work they do is incredible. And they clearly are not doing it for the big bucks or corporate accounts. You'll find a anti war on drugs theme through some of the art. Both Ken and Alain do amazing  portrayals of the DTES and local scenes. There is so much, a bunch we haven't even seen before!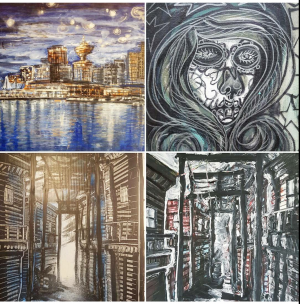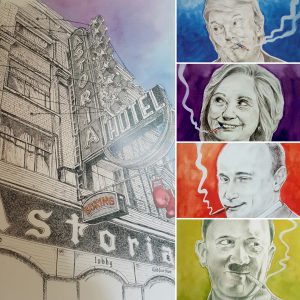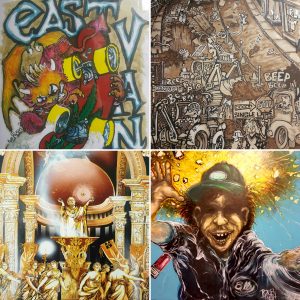 So come one down on March 7th at 8pm and grab a piece that speaks to you!
ALL ART WILL BE PRICED FOR A SKATER BUDGET!
Prints will be CHEAP, and even originals will have a modest price tag. Our aim is to make local art AFFORDABLE and ACCESSIBLE.
The Bowl will most certainly be open, so bring you board and a helmet!
Event is 19+
CLICK HERE FOR FACEBOOK EVENT PAGE
Max Capps X Rogers Bros #DaggersRule Footstop – Flatspot Longboards

This footstop is better. Not just because Daggers Rule, but because it floats, and pivots with just the right amount of resistance. But also because #Daggesrule. Which is without question.
Footstops can be as simple as a old blown out bushing. Or they can be super functional and totally badass like this one. Max Capps is a board tweaker extraordinary. Every minute detail of his set ups (of which he customizes almost every aspect of) is carefully planned, thought out, and designed with purpose. Which is almost exclusively to go fast. We're not sure exactly how this footstop will make you faster, but considering Max Capps designed it and Rogers Bros DH made it, we're pretty confident it will do just that.
AND the first five buyers (in store or online) will receive a very limited and totally epic Max Capps Extreme Boardshop Team Rider playing card sticker from 2015! This is most certainly a collectable item. Or at least it will be in like 10 years. Either way, if you have a thing for stickers, this is the sticker you need.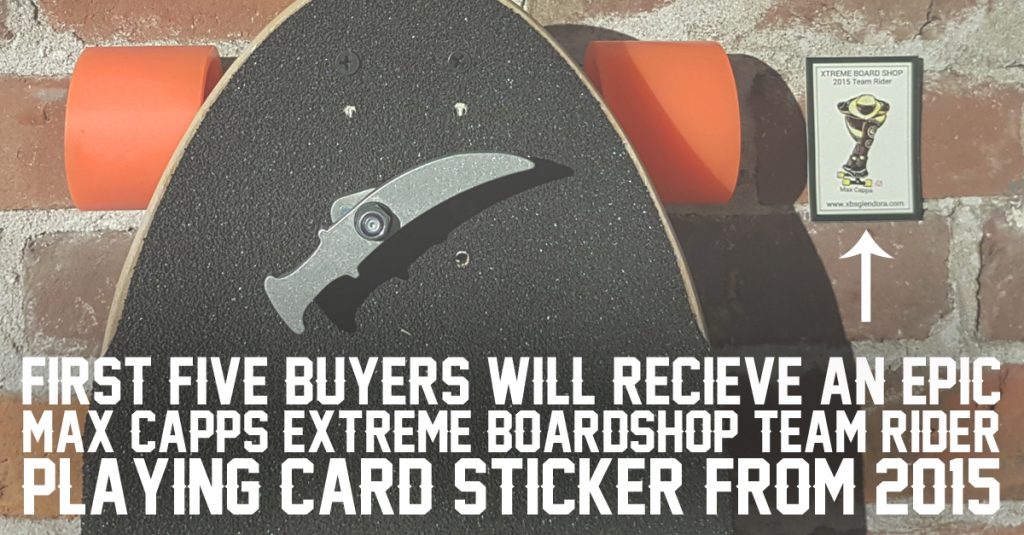 Mark Short // Unflinching – 1 Minute Doc // By Ryan Weekly

Mark is an inspiring not just because of how he absolutely hucks, but because he has an honest and persistent approach to life. If there is a zen of skateboarding, Mark Short is in tune with its subtleties. And now that lucky bastard has gone to live on a tropical island with some of the most elevation per km of road in the world. He's gonna have a blast!
Ryan Weekly did a fantastic job portraying Mark, and not only his skating, but his personality. This video is an entry for the Sony Fs7 II Competition, which could land Ryan an UTTERLY AMAZING film camera, so give it a like and a share and help a homie out!

For us Canadians, the Shark 92 is better thought of the Shark 36.2205, cause, y'know, inches n' stuff. Meaning, its on the short side of long for a longboard. Better for smaller lighter riders, and a beastly accomplishment for bigger riders. It has a larger counterpart that is 96cm/37.8inches for those who appreciate a larger stance. Instead of taking a long time to use words to give you an idea of the concave, we're just gonna show you a picture, it'll make more sense that way.

There you go. If that doesn't make sense for riding fast down hills, doin big skids and keeping your feet in the right place, than we don't know what will. Apart from reaching concave feature god status, this deck is made with some swanky materials, helping keep it rigid af. Which is why we chose gear that would be well suited to riding at speed.
New Flatspot Pocket T's In Not Black!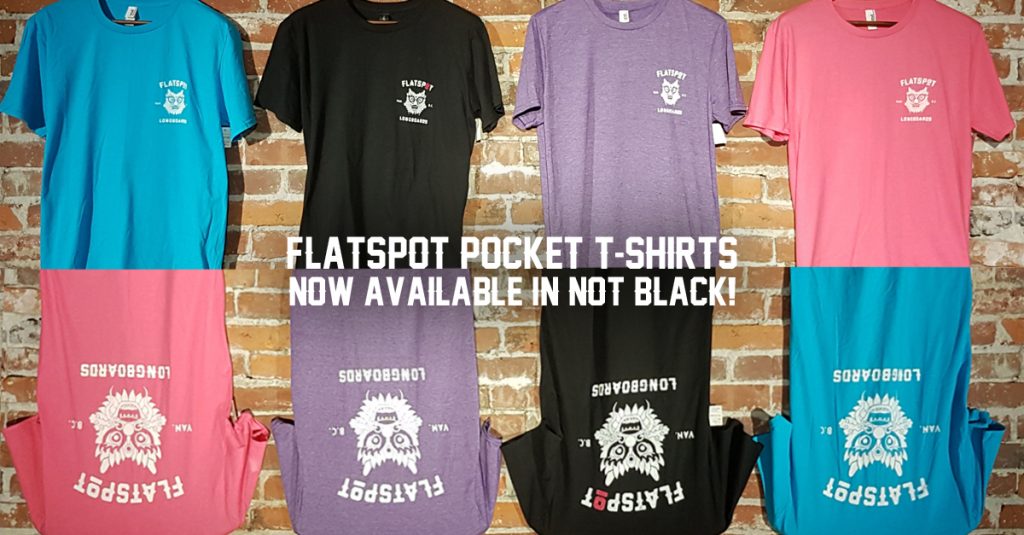 You might have heard us spouting the usual "Support your local skateshop!" rhetoric. Well that applies to individual skaters as well. It feels good to know that all of our shirts are screened by a hard working skater. Jonathan Nuss in particular. Of course we could shave some dollars ordering from a massive company or china. But its far more satisfying to put a few bucks in a friends hand than a strangers hand.
Not only that, but we just asked him to spice it up and throw us whatever colors he had around and were rad. Click Here to snag one!
Flatspot Presents – Live AMA with Bricin "Striker" Lyons!

Bricin 'Striker' Lyons is so many things. He is a father, a mailman, a punk musician, comedian, bad santa for hire, event organizer, skater, captain of the cribb bomb and the founder of the one and only Coast Longboarding. There is even a documentary about him and his friends! If you've met him, you will know exactly who we are talking about, because this man is unforgettable. His energy is viral, within minutes the complete insanity of highway bombing starts to become appealing, and all of a sudden you are burning lawn chairs in the rain and there is a naked man in a field shooting beer out of his nose that he drank out of a shoe. As a great facilitator of community, radness and playful adventure, we are honoured to have him in our midst.
If you have any questions please feel free to shoot us an email at info@flatspotlongboards.com, message us on facebook, or call at 604 899 8937!

Latest posts by Mischa Farivar
(see all)