We've been getting to know Neil E Dee and his Danger Thrill Show for years now thanks to Coast Longboarding. We recently hosted Neil at the Flatspot Juke Jive Jam and learned he might not be able to attend Danger Bay this year and were bummed, so we convinced him otherwise!
With that, we are stoked to Present the Neil E Dee Danger Thrill Show, Saturday night of Danger Bay at the Racer Campsite!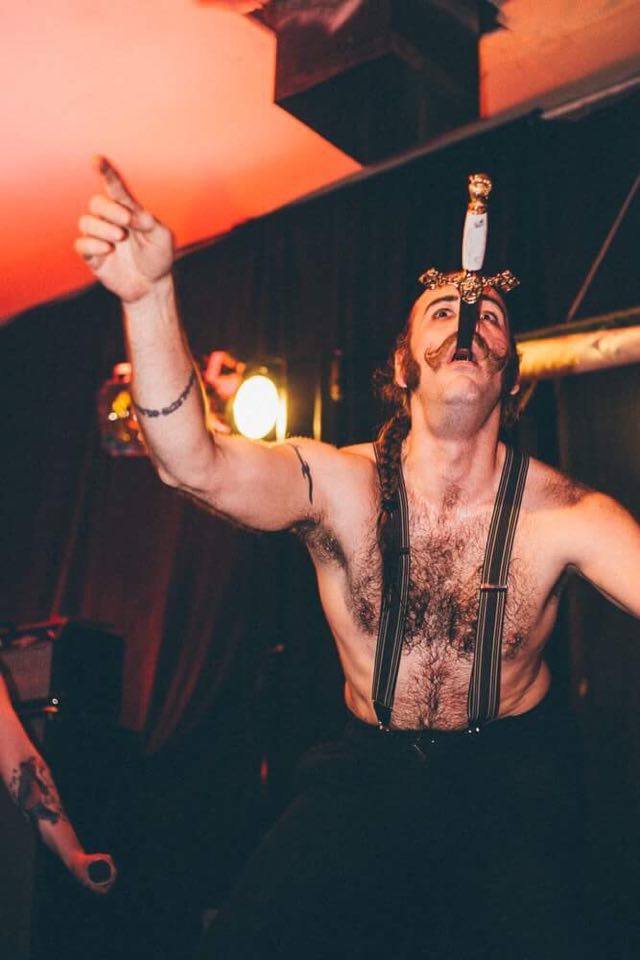 Check out a taste of Neil E. Dee from the Juke Jive Jam live stream:
Get a feel for Danger Bay in our recap video from 2016, the 15th Annual Danger Bay!
The Danger Bay Racer Campsite is set to be epic with Dayglow Abortions playing the Sunday night feature. Check the poster for the weekend and be sure to READ the Danger Bay BIBLE here and enter our contest to win FREE Coast Longboarding and Flatspot Swag here.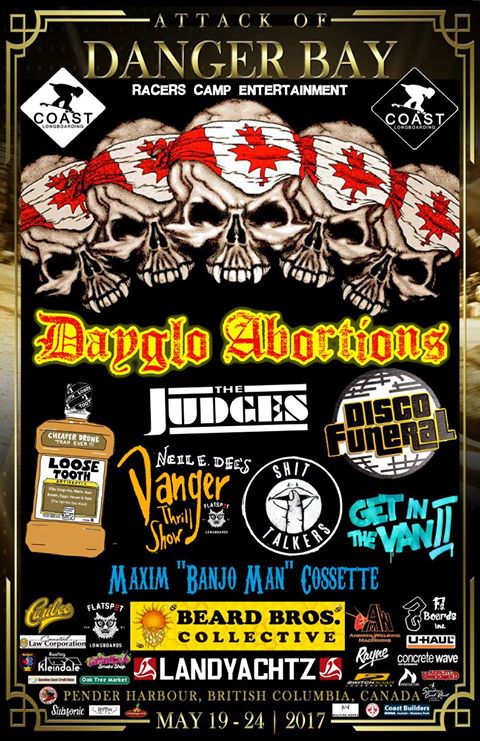 Read the Danger Bay Bible and Enter the contest here: