While we had originally hoped for a Yardwaste Freeride in September, plans were squashed because of some insurance issues. Fortunately, thanks to the hard work of Mike Bridge and his crew, the Yardwaste Downhill Chilliwack Freeride 3 is back on!! Get all the details below and don't miss this local event.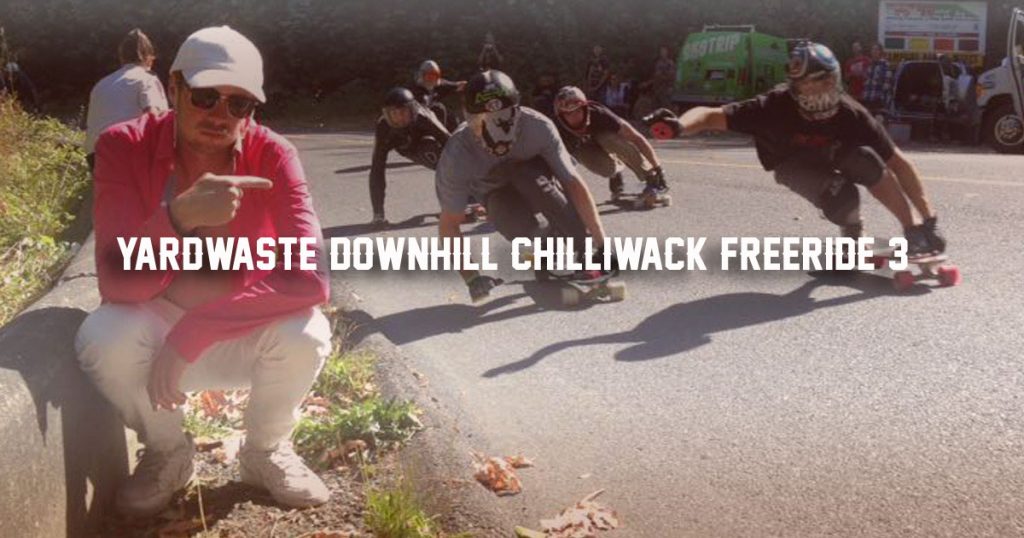 New details from yardwaste DH:
DETAILS:
The re-scheduled Elk View Freeride
Registration on the hill at 8am.
Riders/volunteer meeting 8:30 am
First run at 9am.
Last run at 4pm.
ENTRY FEE:
$75.00
Parking on Teskey Rd 2 min walk from the hill.
Check out some photos by Mischa Chandler from the 2017 event:
VOLUNTEERS NEEDED please message us if you can volunteer.
THANK YOU MEDTECH EMS FOR THE CONTINUED SUPPORT.
Raw run of the road:

Papa Les has been skating, promoting and building the downhill community for many moons. Once a skate dad to many, he is now a real dad to his own spawn and spends more time in Vancouver behind a computer than he once was on the road in a Van. Helping lead the charge at Flatspot and Skate Slate, he continues to encourage everyone to skate as much as possible and always remember #walkingisforchumps.

Latest posts by Les Robertson (see all)