Here we go!! Christmas came early and Bricin Striker Lyons has announced the dates for the Attack of Danger Bay 18 coming up May 2019. Details are limited for now, but you can mark your calendars and keep track of the details on facebook and instagram.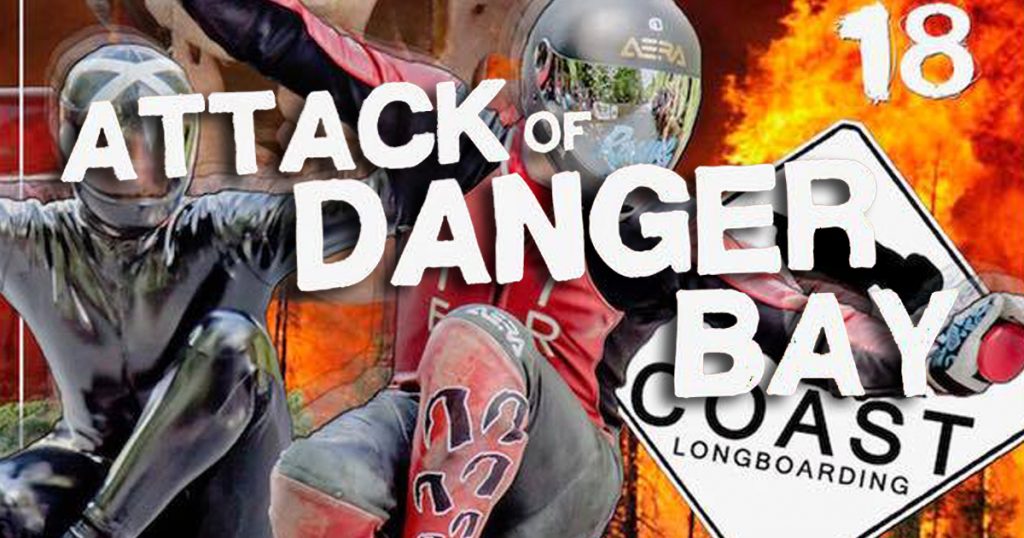 From STRIKER!
AFTER A PENDER HARBOUR SWEEP!! I WAS GONNA CALL IT QUITS!! PENDER HARBOUR SWEEP!! I CANT GET ANY BETTER THAN THAT!! BUT MR DANGER BAY K-RIMES TALKED ME INTO ONE MORE YEAR!! HE WANTS A PIECE OF PENDER HARBOUR DEFENDING CHAMPION DANGER DANE!!!
ATTACK OF DANGER BAY IS A DOWNHILL LONGBOARD FESTIVAL THATS BEEN RUNNING 18 FUCKIN YEARS IN A SMALL FISHING VILLAGE ON THE SUNSHINE COAST BRITISH COLUMBIA CANADA THAT GIES BY THE NAM OF OENDER HARBOUR!!
ITS A 6 DAY EVENT THAT SKATES YOU INTO DEPRESSION!! WE SHUT DOWN TWO RACE STRIPS AND BUILD TWO SICK GAME CHANGING TRACKS TO RACE AND FREERIDE ALL DAY!!
WE HOST A SLIDE COMPETITION!! AN EIGHT TEAM SKATE HOCKEY TOURNAMENT!! AN 8KM PUSH RACE THROUGH A DENSE REFRESHING WEST COAST RAINFOREST!!
WE HOST A PACIFIC OCEAN BIG AIR!! DONT SINK TO THE BOTTOM OF THE DRINK!! BIG CRASHED ON AN OLD GOVERNMENT WARF!!! FINISH LINE IS OFF A LAUNCH PAD INTO THE PACIFIC OCEAN JUDGED BY HIGHT AND DISTANCE!!
WE HAVE A RACERS CAMP WITH CAMPING ACTIVITIES LIKE DIRT BOARD RACES, BEER DRINKING AND BANDS!! ABSOLUTELY STUNNING PARK!!!
FUCKIN KICK ASS TIME!! PLAN NOW!! FOR CANADA!! ATTACK OF DAMGER BAY!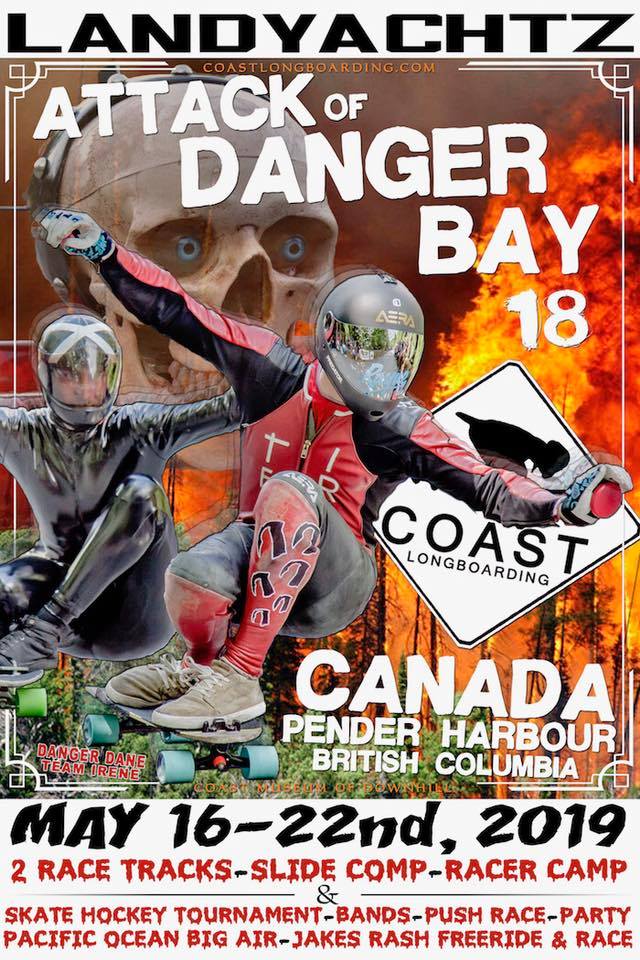 Dates: May 16, 2019 at 4:20 PM – May 22, 2019 at 4:20 PM
Location: Pender Harbour, British Columbia
More details to come!!
Attack of Danger Bay Facebook Page
ATTACK OF DANGER BAY 18 **2 Race Tracks** Jakes Rash Freeride! Event Page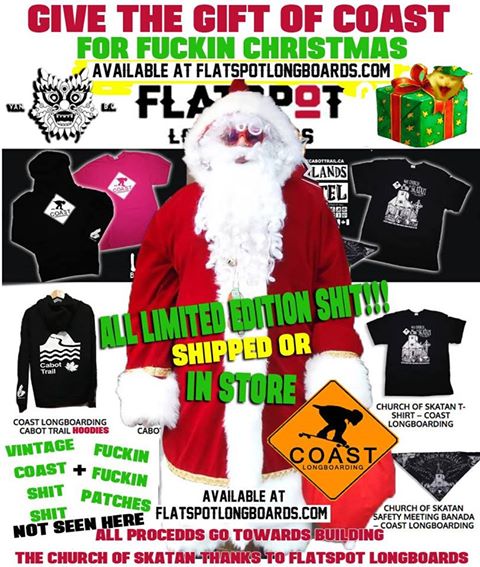 The Attack of Danger Bay 17 happened this past May and was the first ever Church of Skatan / Highlands Hostel Fundraiser event. As always there was a racer T-Shirt and a stack of Coast Apparel, but with a Cabot Trail theme this year. If you missed picking up a hoody or tshirt at the event, now is your chance to help support the cause and get a piece of Danger Bay and Coast History. Every year is different!
Also in support of the Church of Skatan is the new Safety Meeting Bandana that came out earlier this year. And we have a limited supply of the Church of Skatan original run fundraiser Tshirts. Don't wait on these as they are limited run and already in very short supply remaining… I think we have 5 Tshirts total and 20 bandanas!
Maybe you're looking for something more on a budget, or to wear on your leathers or favorite vest or jacket? We also have a very limited supply of the large Coast Longboarding patches remaining. All the small ones are completely gone and likely not to be made again. These are the last of the large, 5″ patches.
The most recent patch we have new in store however, are the Coast Longboarding, Church of Skatan, and Highland Hostel patches. Put together and made possible thanks to the support of Team Pizza and Chase Johnson, these super limited run patches are 3.75″ round and are a special combination of print and stitching, giving them some extra detail and a unique look versus most regular patches.
Support Coast Longboarding's latest and greatest endeavour to establish a Church of Skatan on the Cabot Trail! It's not going to be easy, and it's not going to be cheap. But it will be absolutely amazing.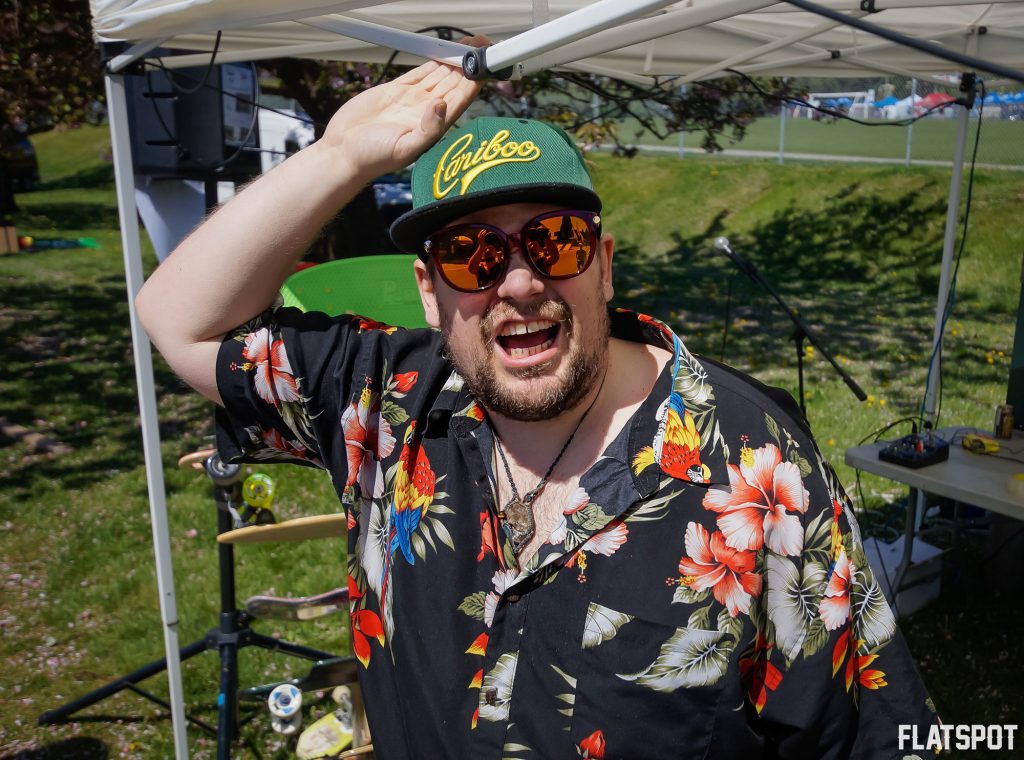 Striker has put in decades of passion and hard work building, facilitating and supporting the downhill longboard community here on the West Coast. Now it's time to do the same on the east coast and tie this whole country of speed freaks together.
---
If you haven't found what you're looking for, be sure to check out our full selection in our web store. We've got one of Canada's largest selection of decks and completes ready to ship worldwide.
---
If you have any questions please feel free to shoot us an email at info@flatspotlongboards.com, message us on facebook, or call at 604 899 8937!