The North Vancouver City Fest comes along every Spring and helps kick off the beginning of what is always a jam packed May for us. We couldn't think of a better way to begin the season with City Fest and have been a part of the event since we opened the shop. Flatspot Farmer, Mischa Chandler, was in town to join us and took a few photos to highlight the day!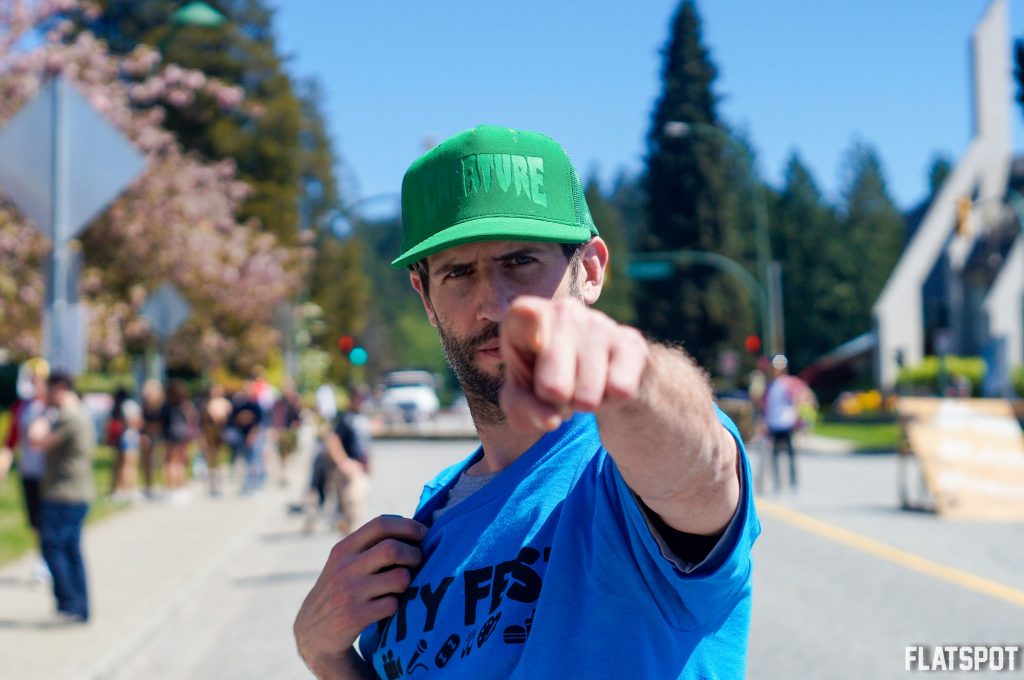 Papa Les keeping everything running smooth as can be!The 2018 instalment of City Fest brought a full year of planning, all done by the youth of North Vancouver, for the youth of North Vancouver. A staple of the city's Youth Week events, what was once a small skate comp in the Lonsdale Park, has now evolved into a large festival to celebrate youth skateboarding, arts, music, and fun. With two sound stages for performances, an art walk, the skate competitions, bubble soccer, carnival rides and games, and all kinds of food from local vendors and food trucks, it's an incredible day of fun.
This year we helped the youth bring back three main events for skate and longboard. The street skate competition in the park is run by Mark Koop and the help of Youth Unlimited and Boardroom. For longboard we had the race and boarder cross competitions shored up by Les Robertson and Flatspot Longboards. We could not have made it happen without the support of the City of North Vancouver, North Van Rec, Landyachtz Longboards, Bear Trucks, Hawgs Wheels, Loaded Boards, Sector 9 Canada, Predator Helmets, and Cariboo Brewing.
As luck would have it, the sun was out and it was a banner day for a City Fest. We've been lucky to have amazing weather nearly every year! The Flatspot team was out in full force as well as many local friends from Coast Longboarding and farther away friends from the Kamloops Longboard Club in town representing as well! Shout out to William Chung and Patrick Mutrie for coming down all the way from Kamloops to support – be sure to check out the KLC page!
With over 100 skaters entering the contests on all kinds of boards, there was all kinds of competition to be had…
…or not. The park, longboard course and boarder cross coarse were open for demo all day to take advantage of. Even if you just wanted to try skating for the first time, we had a learn to stop session just for that as well.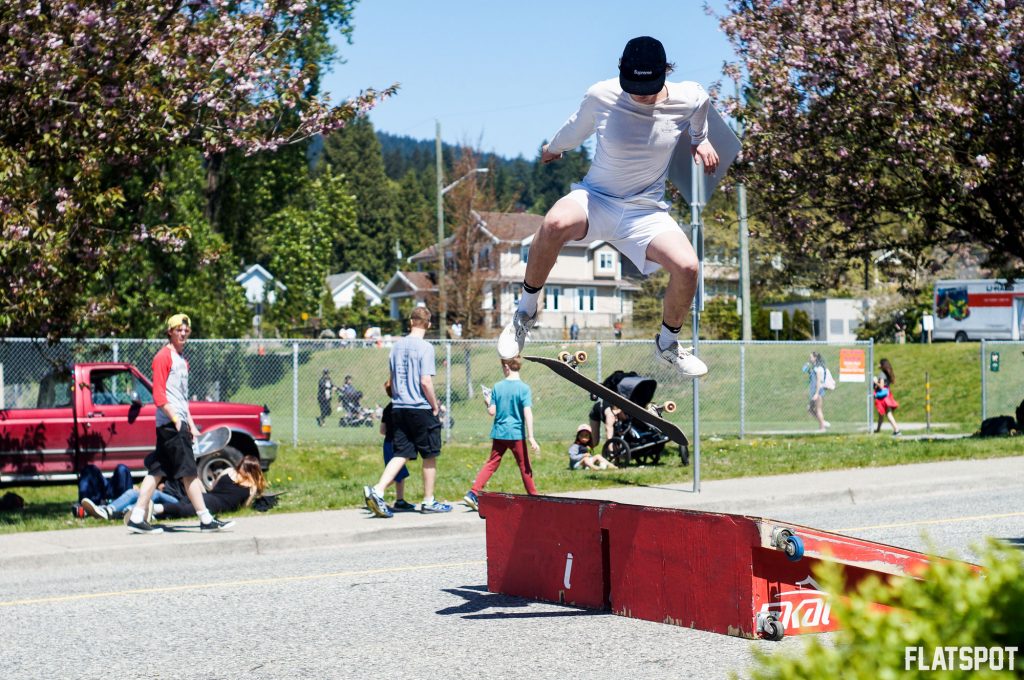 Nevertheless, the competition was hot for those who wanted it and we had juniors, ladies and open categories podium for the day and take home some cash and prizes thanks to our sponsors.
We guarantee City Fest to be a fun day out for all and can assure you it will be on again for 2019!
Please follow the North Vancouver Facebook page for details.

Latest posts by Les Robertson
(see all)