Typically we only skate the closest and most obvious spots to our skateshop under the cover of darkness. Less pedestrians, cooler outside, and more time to generally lurk and skateboard versus hit it and quit it. Every now and then we get a little frisky on a Sunday night out front of the store. ChinatownYVR gets quiet after the daily hustle and Sunday nights shops tend to close a bit earlier. With some warm setting sunlight through the Downtown Vancouver high-rises, some of the Flatspot Longboard Shop team pulled out one of the DIY kickers onto the sidewalk and started a little impromptu skate session.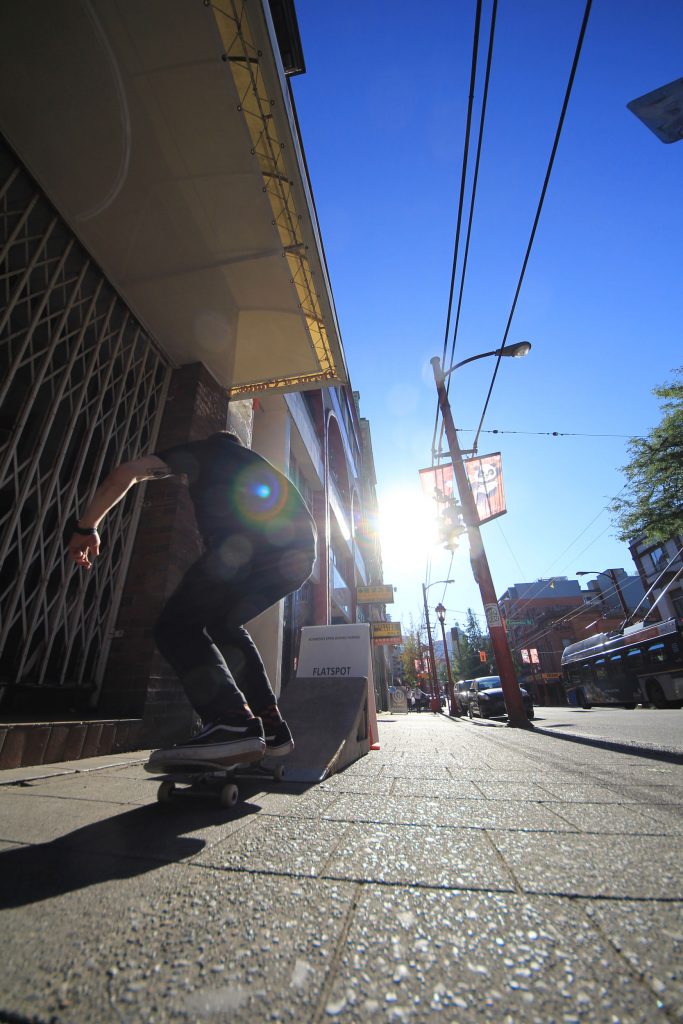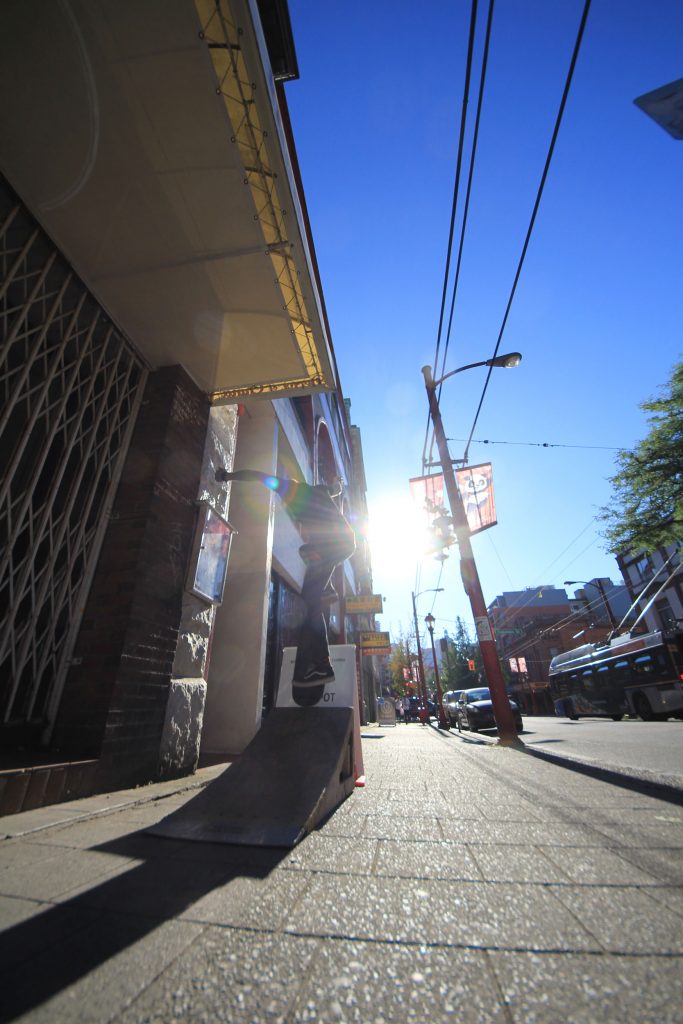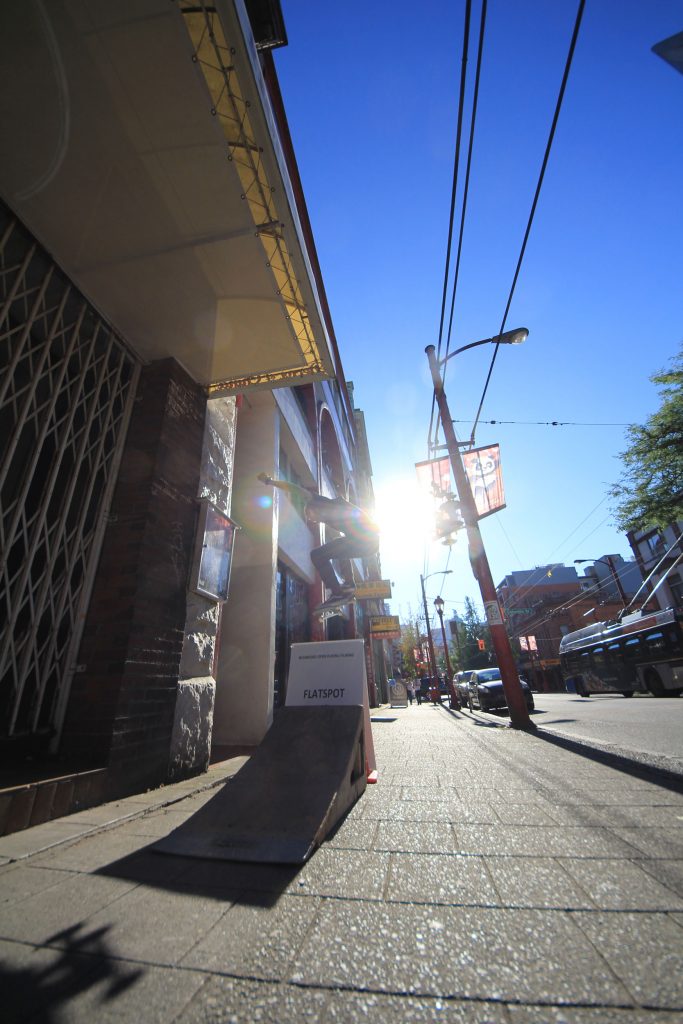 Not everyone was stoked on us taking over the sidewalk with out skateboards and ramp, but we did our best to remain respectful of passing pedestrians, many of them stopping to watch or snap a photo anyways. Starting off with a kicker and cone (safety third), the boys moved up to a fresh sign from some film production recently on the block and really started boosting their ollies.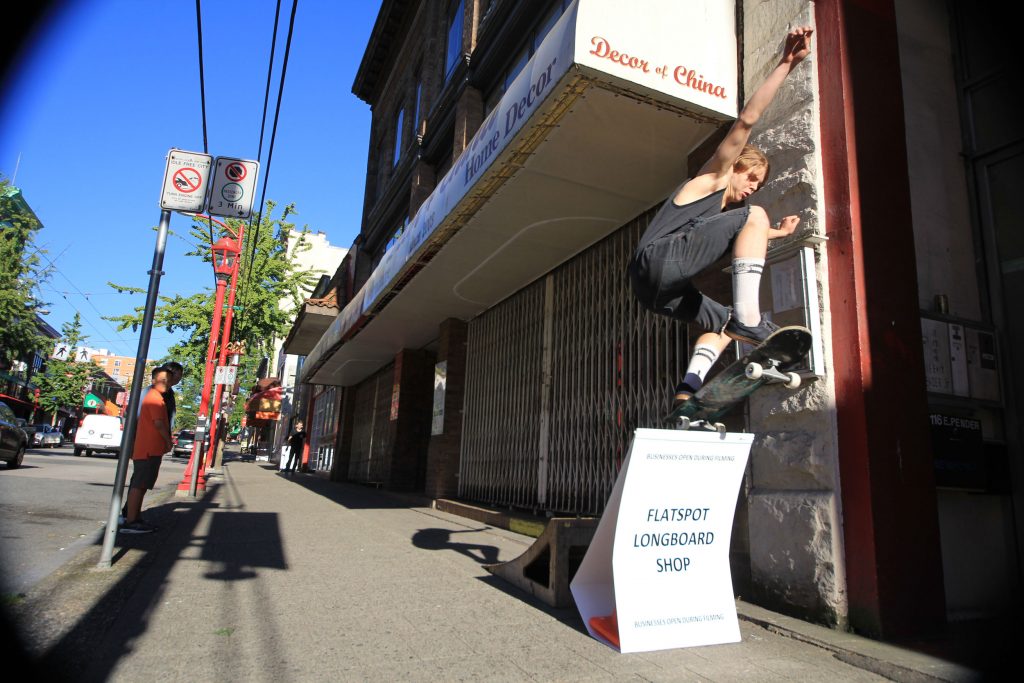 Featuring Danny Smith, Harlen Terjesen, Sho Ouellette and Hrishit Houssain with a guest appearance by broke off Andy Grant whose been holding down the front counter lately! Thanks Andy!
A few of the more choice images from snapping a few quick pics:
Sho seems to steez things out and then land bolts, but took a few tumbles for sure.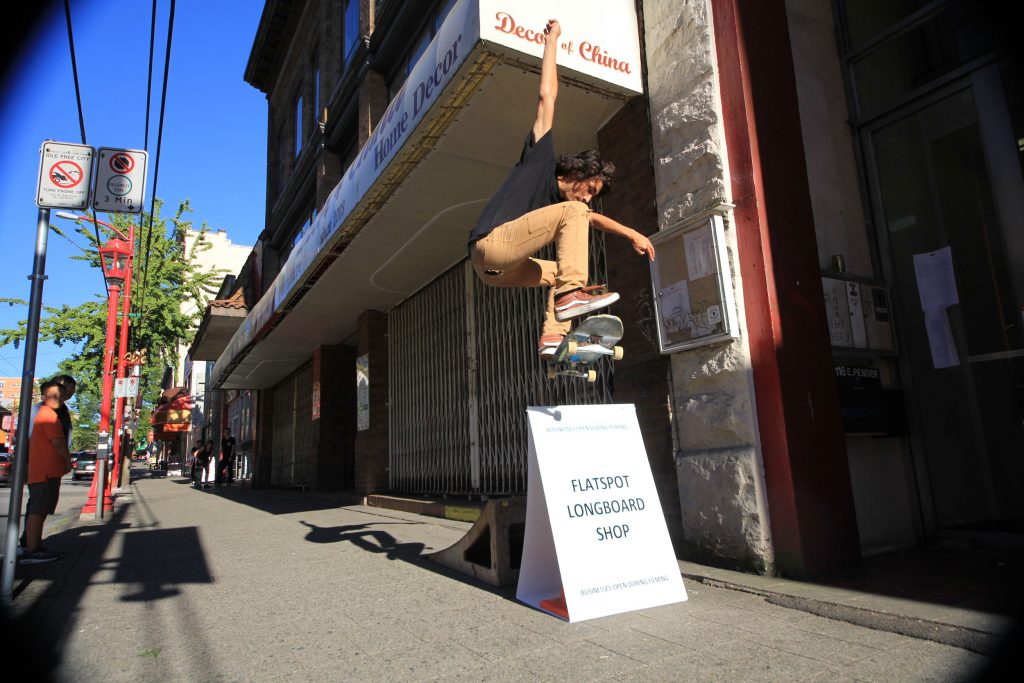 Harlen was also givin'er and let tin that foot dangle…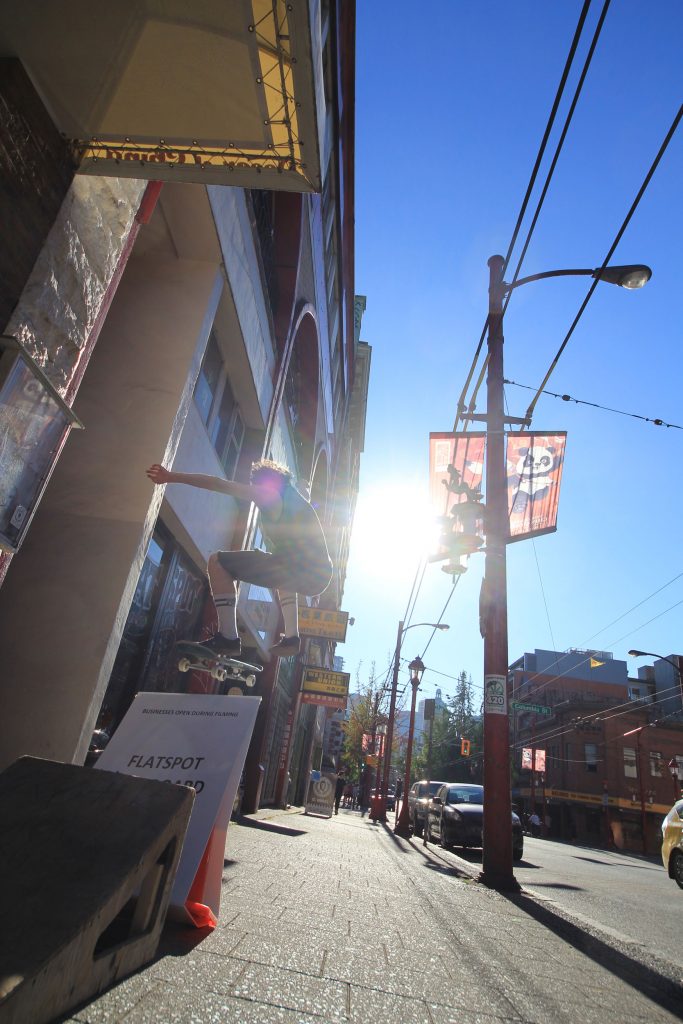 But ended up on his butt more times than not.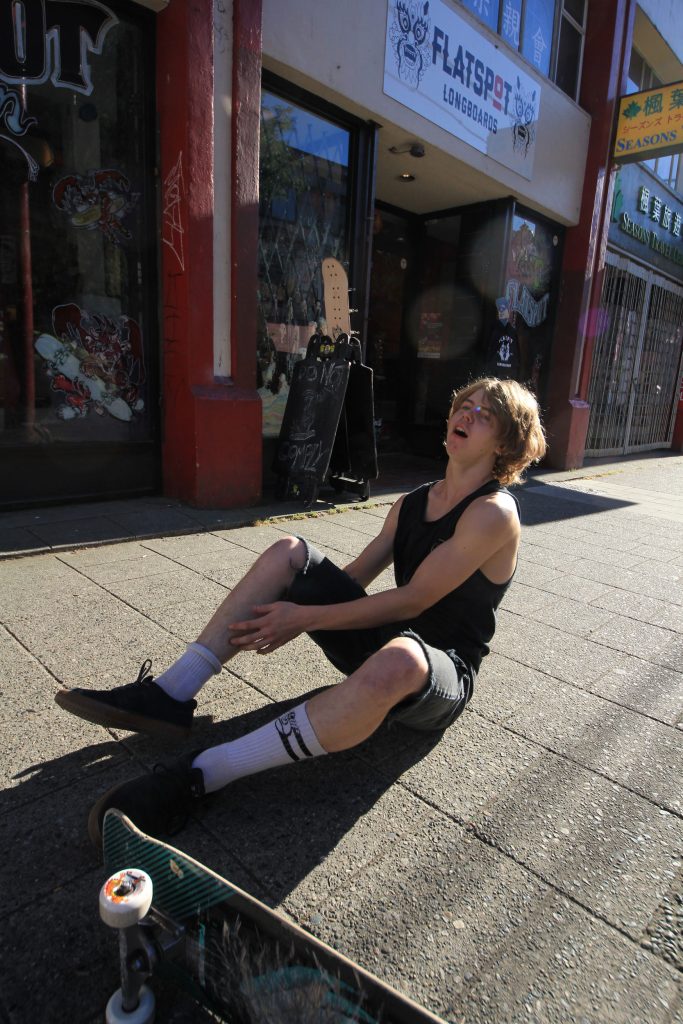 Hrishi was trying to get tricky. This shot looks all great…
But most of the attempts weren't all that successful. (Sorry, not sorry ha ha)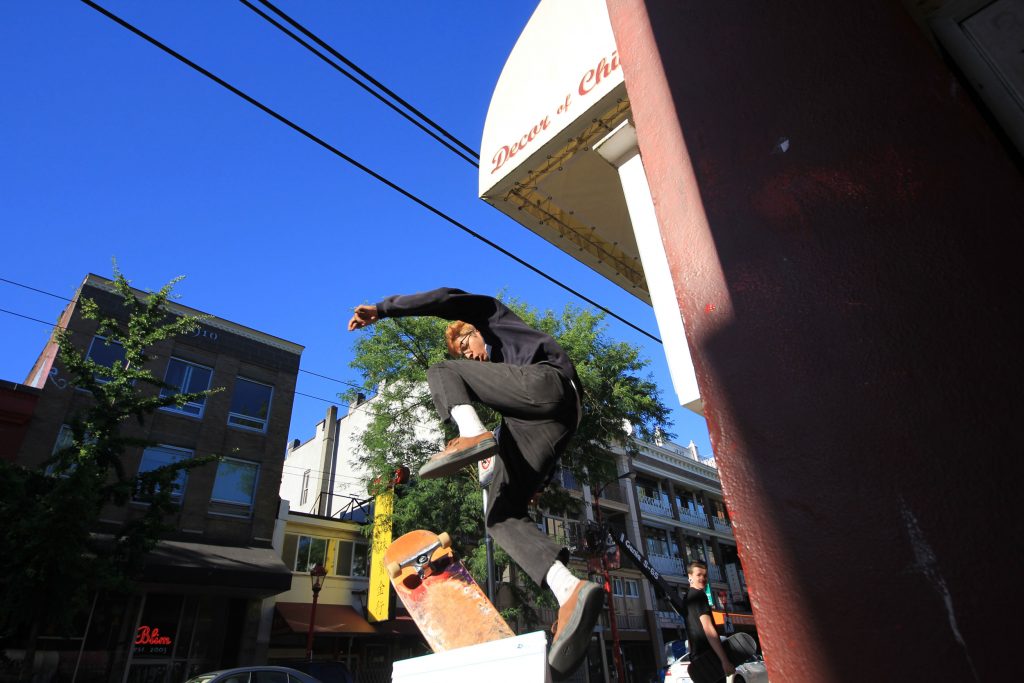 Hrishi got the ollie, but not the kickflip that day.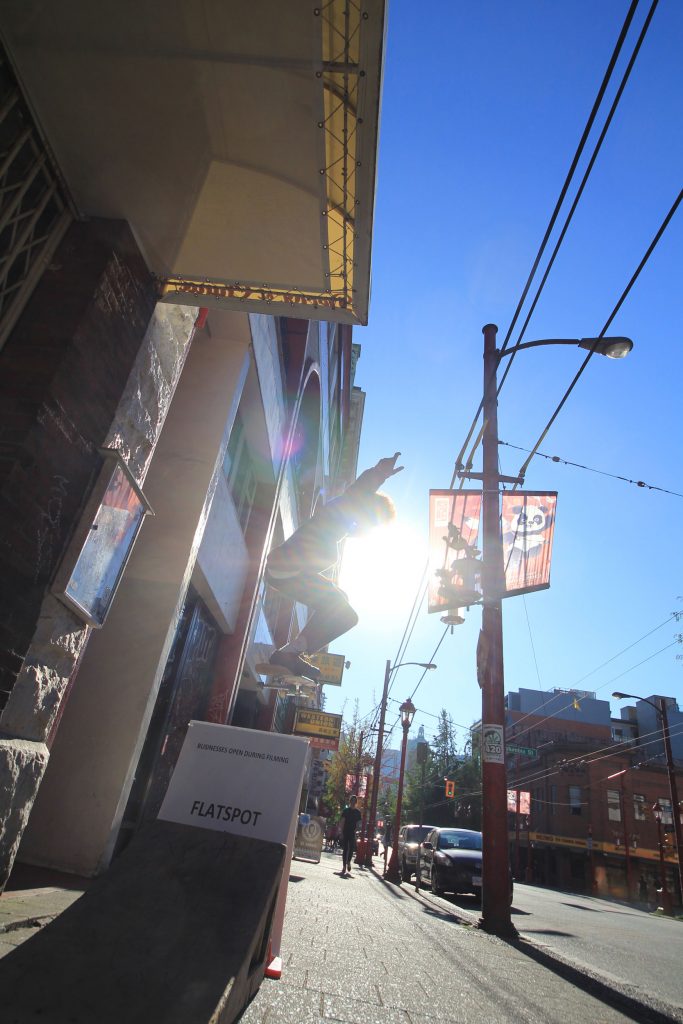 Danny was likely most consistent overall, at least for the camera.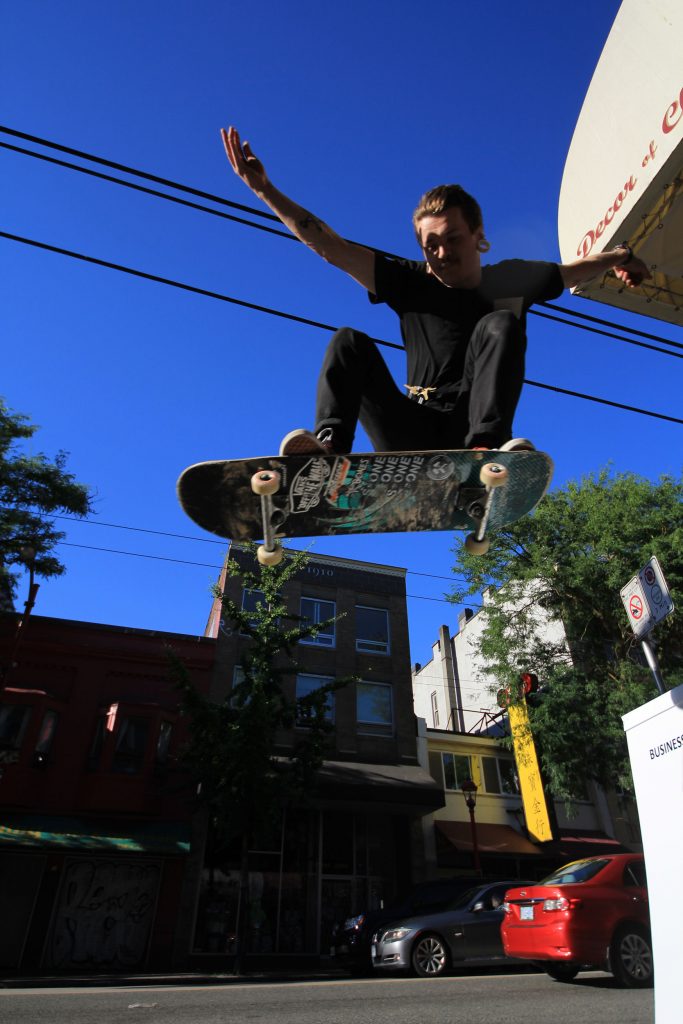 We also may have learned that his grandparents are from Italy and Danny is Italian… or he is just incredibly metal.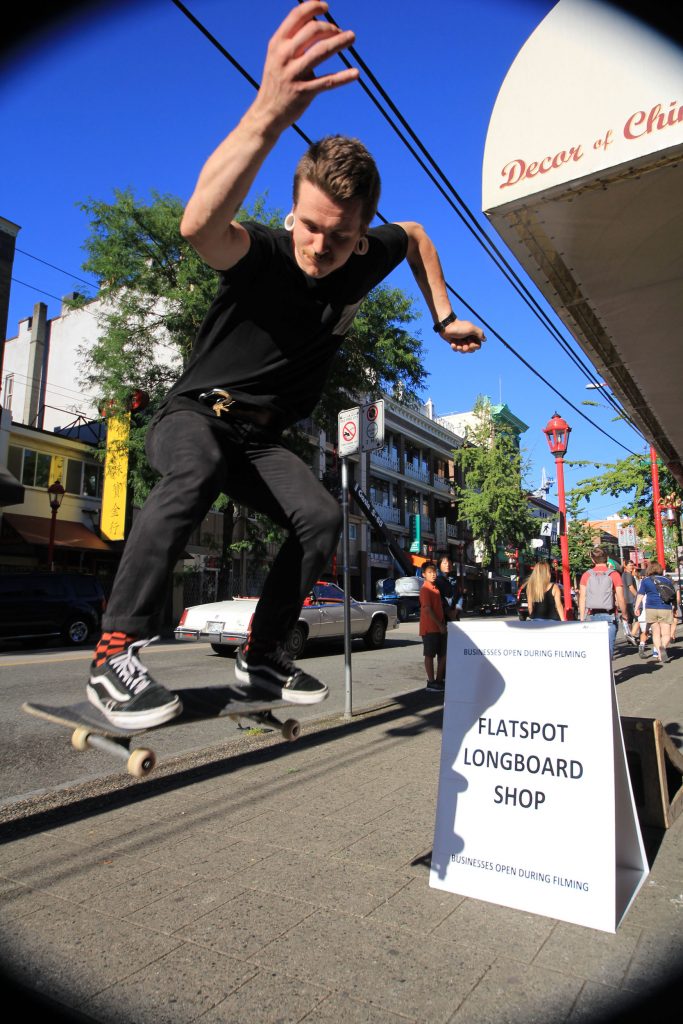 More likely he's just trying skate home with some Garlic Bread…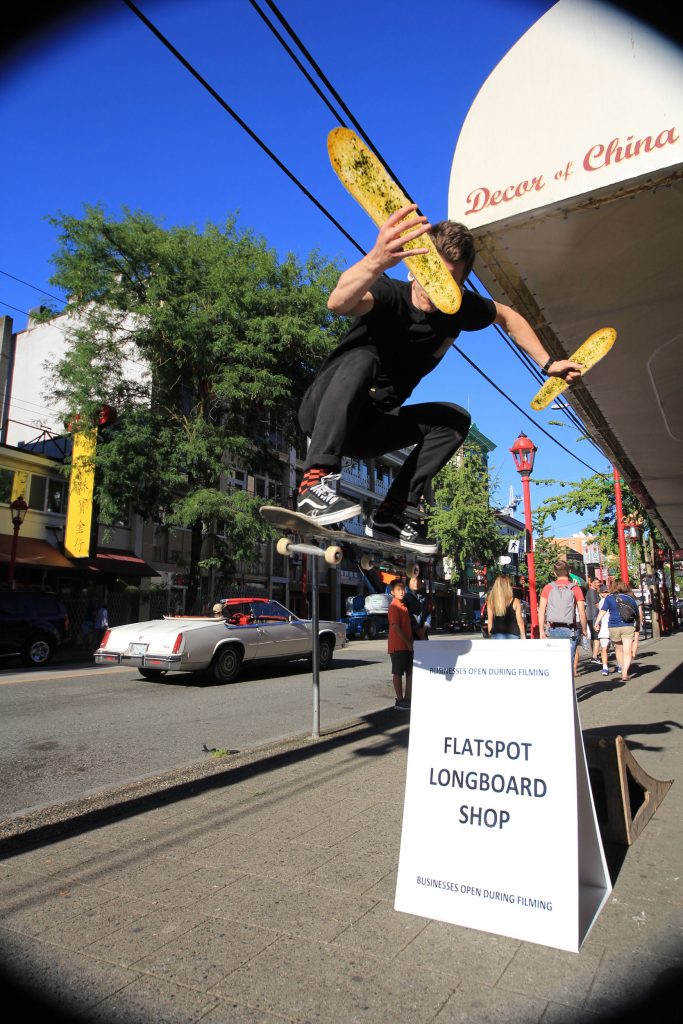 …I mean we already know he's Guy Fieri's long lost son!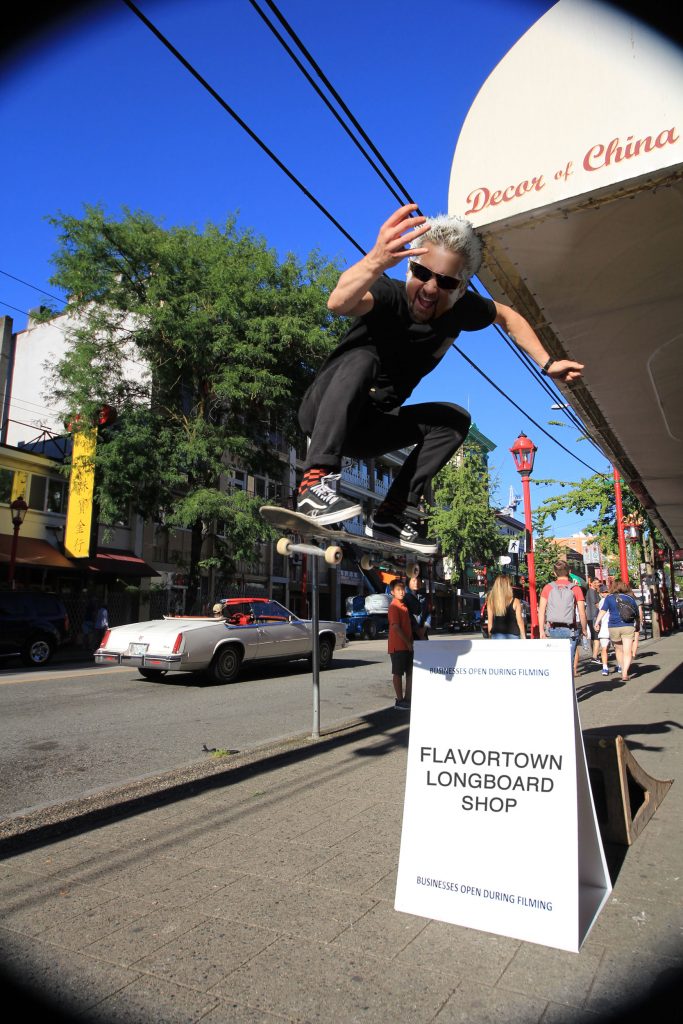 Eventually one of our local Fun-police decided to exert some of their stuffiness and call the actual cops because, 'we didn't have a permit'. I wonder what it's like being a rat in this neighbourhood… not my style that's for sure. There's a lot bigger issues than some skateboarding in Chinatown and the DTES. Oh well, until next time!