The new Orangatang Moose Knuckles Bushings from Loaded Boards are here to help you discover a more quick turning response and smoother edge-to-edge turning… who doesn't love edging!
If you loved tweaking your Nipples, you're going to freak out going Knuckles deep!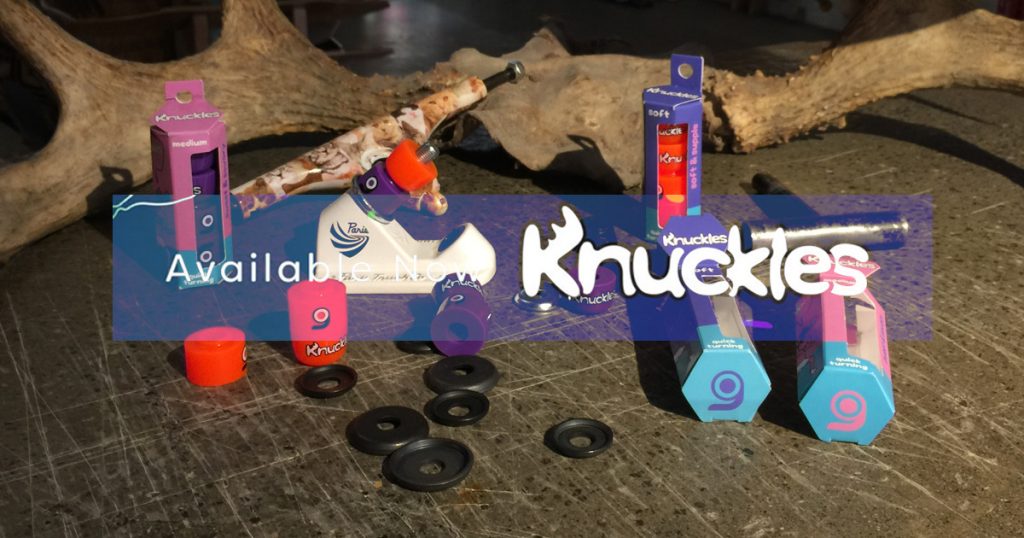 JUICIER BOUNCE, TIGHTER PACKAGE.
Crafted for quick turning response and smooth edge-to-edge transitions, Orangatang Knuckles are the ultimate high-energy bushing upgrade for carving, pumping, dancing, and freestyle longboarding.
Orange = Soft
Purple = Medium
What's in the box? Pack contains two insert barrel bushings, two gumdrop bushings, two large cup washers, and two small cup washers.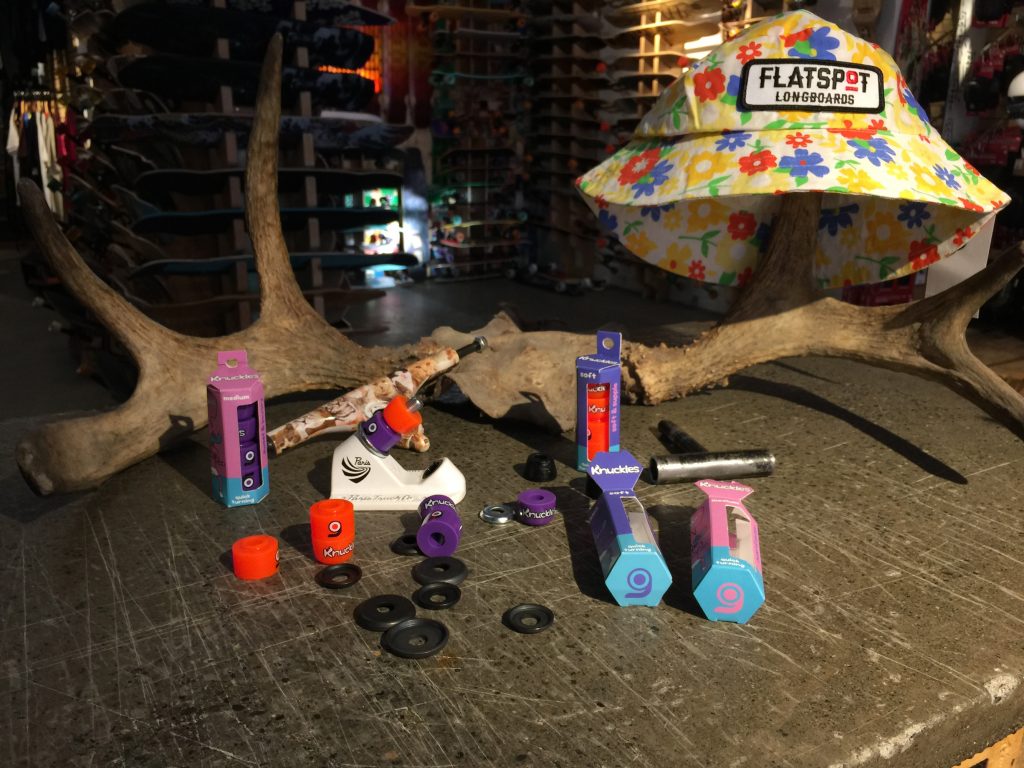 LONGBOARD BUSHING SPECS
Diameter: 0.95" (24.1 mm)
Height (gumdrop): 0.64" (16.3 mm)
Height (inset barrel) 0.59" (15 mm) barrel + 0.075" (1.91 mm) insert = 0.665" (16.9 mm) total
Formula: Randy Thane
Durometers: soft (orange, 87a), medium (purple, 90a)
RECOMMENDED WEIGHT RANGES
Soft: 65-190+ lbs / 29-86+ kg
Medium: 130-230+ lbs / 59-104+ kg
RESPONSIVE DESIGN – Two unique shapes for highly responsive and customizable turning. Sized for compatibility with most trucks. The inner diameter features precise tolerances for a snugger fit around the kingpin. The insert barrel features a small "step" to fill the gap between the kingpin and the hole of the hanger, reducing play in the assembly for a more precise response. The gumdrop is a smooth and subtle blend between a barrel and the more traditional cone shape, providing enhanced agility. The rounded edge allows for ultra-smooth turn initiation and improved interface with the washers.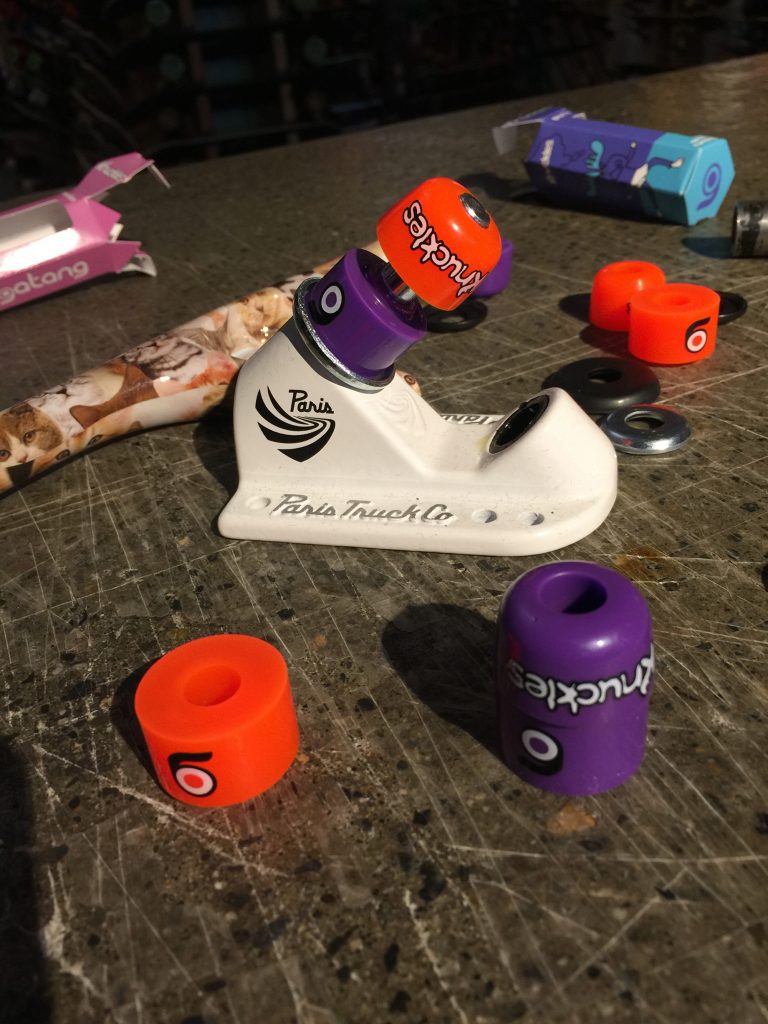 HIGHLY TUNABLE – In the standard configuration, the insert barrel is placed on the bottom and the gumdrop on the top (like a traditional barrel/cone setup). You can also set up your trucks with double insert barrels (the height of the insert is half the thickness of a Paris bushing seat) or double gumdrops. Replace the included cup washers with flat washers for a less restrictive, highly linear turning rate.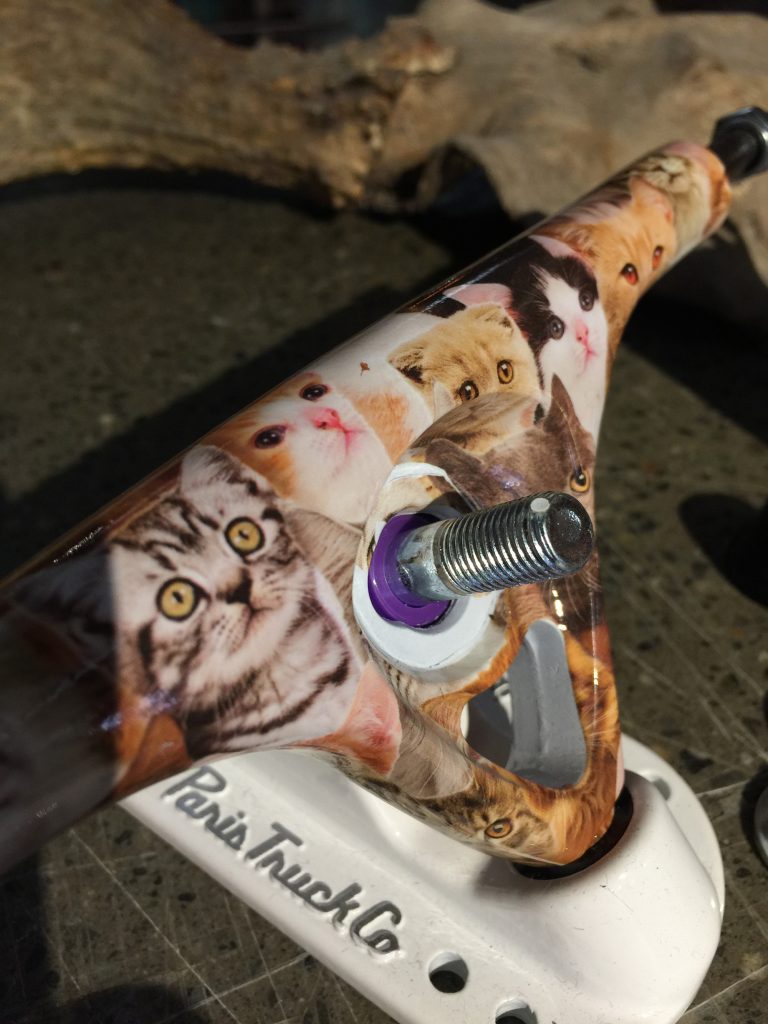 RANDY THANE – Knuckles are poured in our extremely high-rebound Randy Thane formula, ideal for responsive, energetic turning.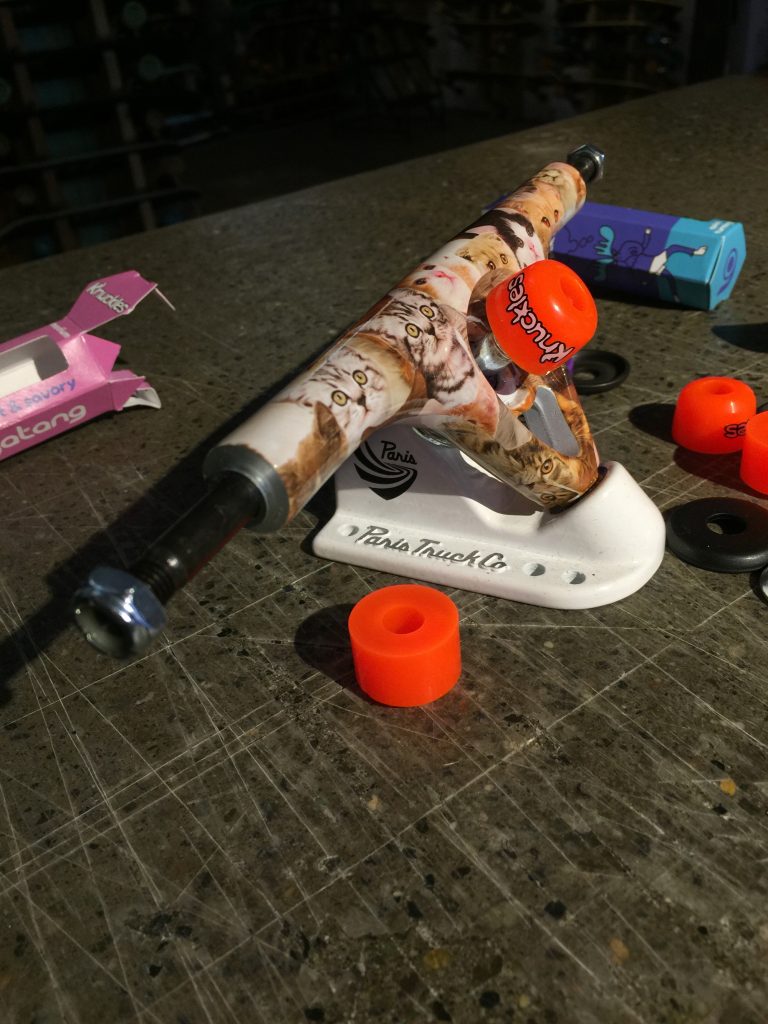 KNUCKLES VS. NIPPLES – While both Knuckles and Nipples use the same Randy urethane formula, the two bushings offer distinct performance characteristics. Nipples are a great choice for riders seeking maximum rebound for pumping and carving, lively yet supportive turning, and reduced wheelbite. The wide (1" diameter) double-barrel design offers a highly defined center point with immediate resistance to turn that increases progressively with lean angle.
In contrast, Knuckles are well suited for riders seeking quicker edge-to-edge response and deeper carving capabilities. The narrower diameter (0.95") and combination of shapes provide a blend between a stable base (barrel) and a more free-turning top (gumdrop). The result is quicker and easier turn initiation with less resistance and a greater ultimate lean angle. Additionally, Knuckles are compatible with most longboard trucks (including Paris, Bear, Randal, Carver, Gullwing, Tracker, Caliber, Atlas, Bolzen, Aera, Rogue, PNL, Ronin, etc).
Whether you're more into Nipples, or Moose Knuckles, you're bound to be left smiling!
You can check out all the bushings available for sale at Flatspot here!
---
If you haven't found what you're looking for, be sure to check out our full selection in our web store. We've got one of Canada's largest selection of decks and completes ready to ship worldwide.
---
If you have any questions please feel free to shoot us an email at info@flatspotlongboards.com, message us on facebook, or call at 604 899 8937!