The Annual Longboard Race at North vancouver Cityfest is coming up on Saturday, May 4th! On top of the longboard race, we will once again have a boarder-x obstacle course, learn to stop sessions for new and improving skaters and skate-carnival games for prizes.
WIN CASH AND PRIZES!!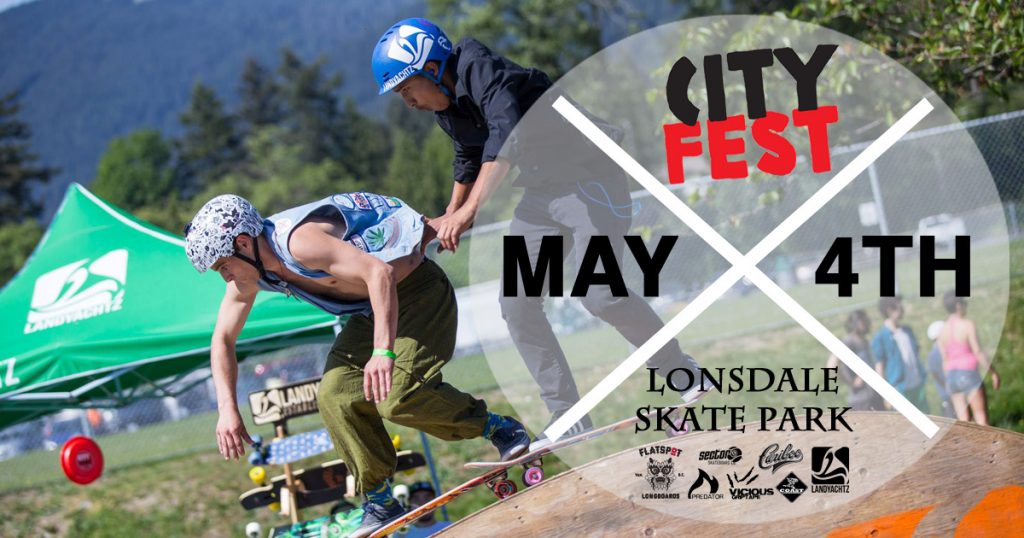 REGISTRATION:
Registration and Waivers – 10am – Saturday, May 4th, 2019 – at the Lonsdale Skate Park
$10 registration fee
*waivers available at Flatspot Shop or on our website flatspotlongboards.com
EVENT:
May 4th, 2019
Registration and Waivers – 10am
Riders Meeting and Warm Up – 11am
Start – 11:30pm
Podiums – 2pm
BoarderX – 3pm
More info here on facebook! https://www.facebook.com/events/630555920625937/
Flatspot will be hosting a North Van Learn to Stop at City Fest. Don't want to race? Want to build some skills, feel safer and have more fun!? Come join us May 4th!
Thank you to our supporting sponsors City of North Vancouver, North Vancouver Recreation & Culture, North Shore Alliance Church, Flatspot Longboard Shop, Landyachtz, Cariboo Brewing, Predator Helmets, Sector 9 Skateboards, and Coast Longboarding
WAIVERS:
Must fill out a Waiver form (Available day of at the event from 10am, or prior to the event at The Boardroom on Lonsdale Ave or Flatspot Longboard Shop 112 east Pender Street)
Skaters 18 and under must have the waiver signed by their parent or legal guardian.
*Must wear a helmet to compete and gloves. Extra will be made available on request for those who do not have.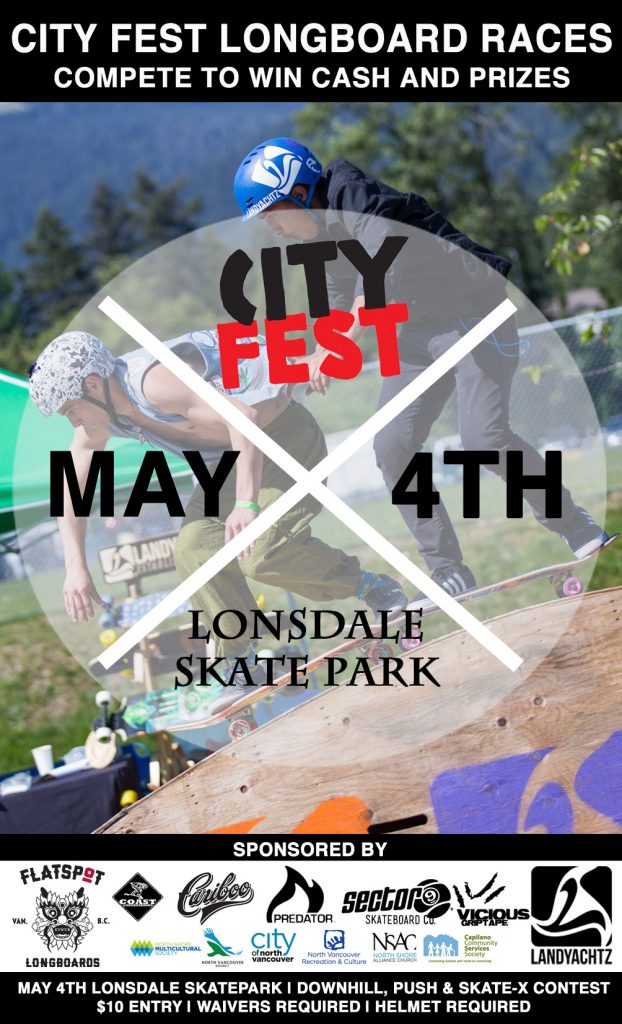 Find more details and get questions answered here on facebook: https://www.facebook.com/events/630555920625937/