It's a dark and dreary Saturday here in Vancouver and the shop couldn't be quieter. That's not a complaint, I'm actually stoked to have a bit of time to rip through some photos from a previous wet weekend and post up a few favorites.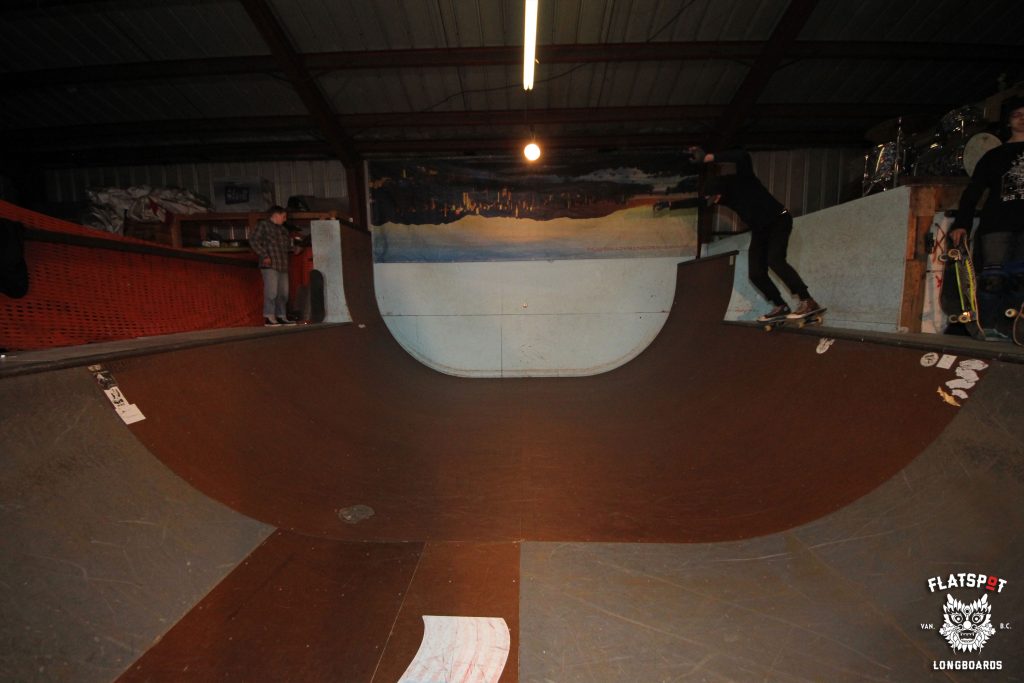 While we love the Wok and take shelter in the Flatspot bowl, it's kinda pinner and can get repetitive to skate the same thing all winter long. Fortunately, there are a few private spaces in the city to shred and the bois got the invite to come session with Selwyn Sharples at a mini ramp we'll leave nameless. Mini ramps are always a good time, but this one has a ton of space and always good people, so we were set for a good night of skating for sure.
This particular mini ramp has some not so mini extensions and additions to get creative with.
As if the mini ramp wasn't sick enough as it was, there was this dope DIY steel bar that acted like a railing, but could then be unbolted and dropped down to the top of the ramp above the coping on one side. If it were bowling, it would have been one of those dummy bumpers, but there was nothing easier about this feature.
That's it, that's all. One night of mini ramp fun. Thanks to Selwyn Sharples for hosting us!!