If you're paying attention to skate media at all these days, you've probably been watching the Homies Skate Media raw runs they have been dropping every week. Since the release of The BIG One, their most recent feature video, The Homies have been dropping individual raw runs of each of the Homies to keep the hype going.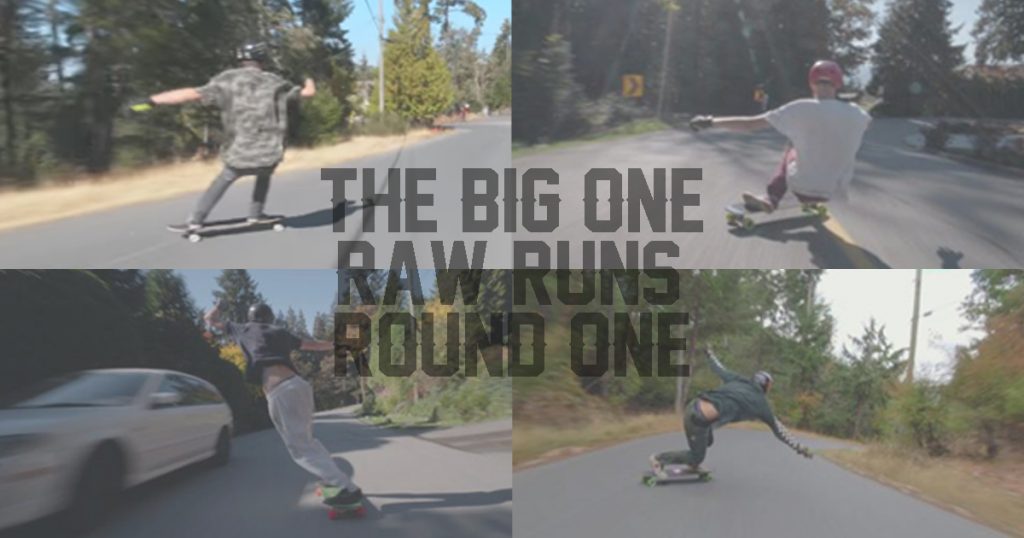 At this point they are at four of seven planned releases and they are all bangin. Peep the current round of raws below and watch Tyler Gillingham, Jake Ballantyne, Alex Charleson, and Oliver Lanyon rip up some local favorites.
Tyler Gillingham
Tyler hucks it down a Vancouver Island favourite for the first of 7 raw runs we're releasing from The BIG One. New run every Wednesday!
Tyler's setup:
Arbor Chopped Backlash
Paris Savants
Sector 9 Butterballs
Vicious Griptape
Jake Ballantyne
Jake cruises down a North Van run with style and ease while Clayton Arthurs follows close behind
Setup:
Chopped Rayne Bromance
Valkyrie Voxters 160mm 45/45
Retro Freerides
Vicious Griptape
Alex Charleson
Alex charges down a flowy island run
Film: Clayton Arthurs
Setup:
Arbiter Pro
K5
K-Rimes 72mm
Oliver Lanyon
A run of surprises.. always drive up the run first
Oliver kills it despite all the obstacles on this run
Film: Clayton Arthurs
Setup: Prism Theory, Calibers, Snek
Watch the full video, The BIG One, here!
Riders:
– Clayton Arthurs
Kebbek Crafty, Aera K5s, Sector 9, Venom, RAD, Powell Snakes & Abec 11 wheels
– Tyler Gillingham
Chopped Arbor Backlash, Paris Savants, Sector 9 wheels
– Alex Charleson
Original Arbiter, Aera K5s, Powell DH wheels
– Jake Ballantyne
Rayne Bromance, Valkyrie Trucks, Rayne, Powell & Abec 11 wheels
– Oliver Lanyon
Prism Theory, Caliber Trucks, Powell Snakes
– Nolan Kraeker
Landyachtz Charlie Horse, Paris Savants, Sector 9 butterballs
Film & Edit: Jake Ballantyne
Follow Car: Tyler Gillingham & Clayton Arthurs
Facebook: https://www.facebook.com/skatewiththehomies/
Instagram: https://www.instagram.com/thehomiesskate/