Day 13 of our "Get Loaded Sale" brings a new "Double Double" available for customers looking to double down on deals and promos. Read more to find out how to qualify!
With our month long "Get Loaded Sale" we will be featuring a daily "Double Double" which showcases a promotion paired to a specific product. The "Double Double" is a great way to double down on our weekly "Stoke Bonus" and score even more great gear. For day 13 we're featuring Subsonic Decks and Duck pucks!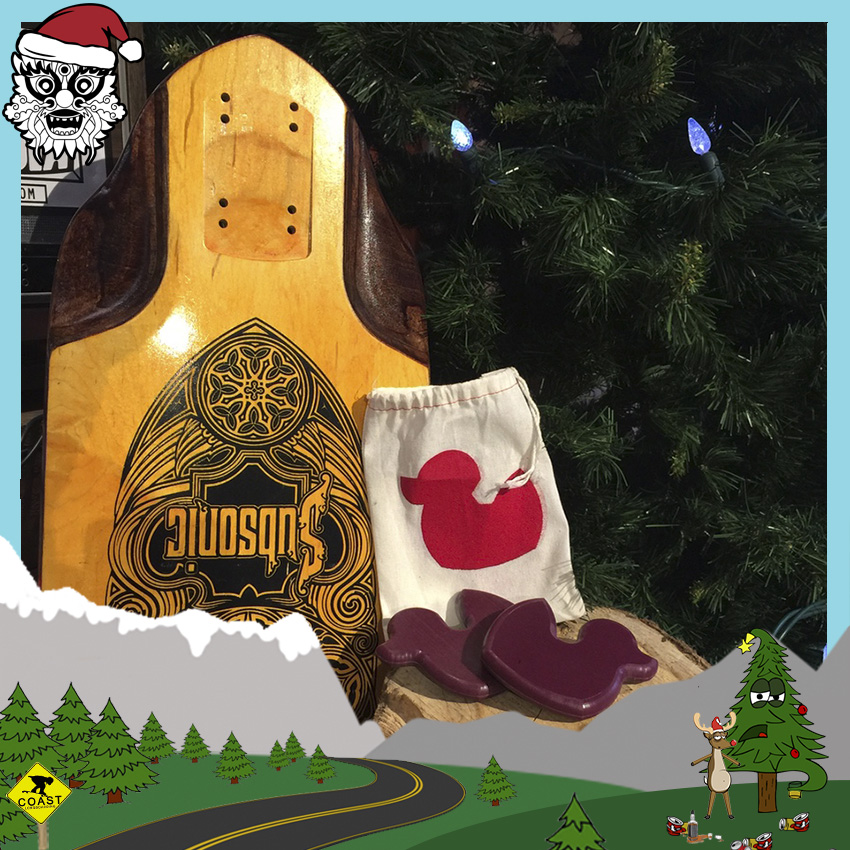 Get Loaded daily "Double Double (Dec. 13th)
Order any Subsonic deck and get FREE Duck Pucks!
Inventory, sales and promotional items are limited to act fast before they're gone!
---
By ordering today's "Double Double" you instantly qualify for our week 1 "Stoke Bonus". To find our what exactly you'll be adding to you order check out the Get Loaded Sale page. The "Double Double" changes every day weekly and "Stoke Bonus" each Sunday at midnight (PST). Be sure to check back each week to see what we're offering!
And don't forget we're also including an entry to our Custom Flatspot Camping Knife Giveaway with every order placed during the month of December. We've hand made the handle of this knife from recycled skateboards and is a one of a kind item any skateboarder would be stoked to have!

---
If you're looking for something else or more gift ideas, be sure to check the full selection products in our store. We've got one of Canada's largest selection of decks, completes, wheels, trucks and accessories ready to ship worldwide.

---
If you have any questions please feel free to shoot us an email at info@flatspotlongboards.com, message us on facebook, or call at 604 899 8937!