The Homies are all over the hills this summer and have some fun videos posted up to their youtube. We're stoked on this one featuring Flatspot team rider Ben Williams, local grom Lassi Määttä and media mogul Jake Ballantyne in particular because it is one of the first times Ben is back on camera after being on injury time out. Welcome back Ben!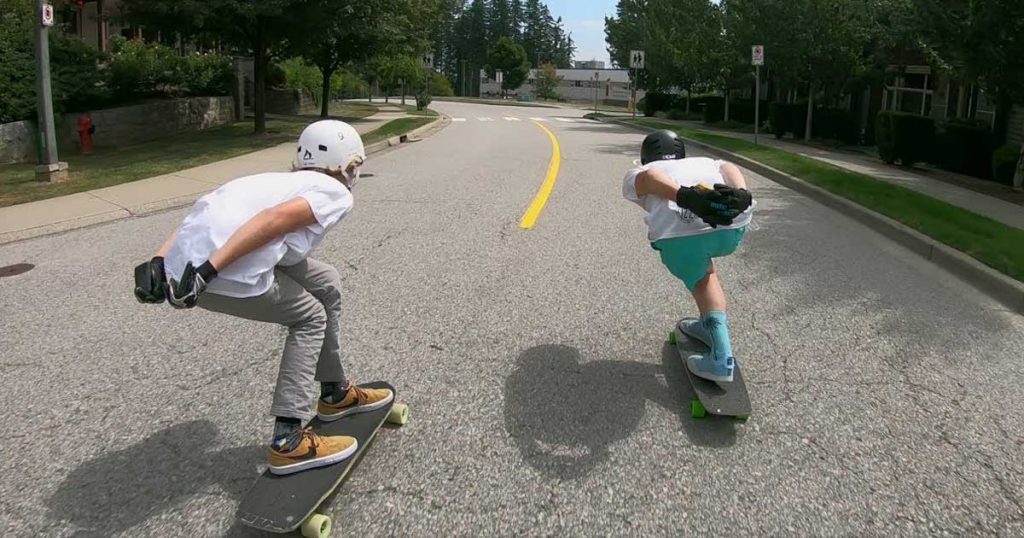 Riders: Ben Williams, Lassi Määttä and Jake Ballantyne
Film: @bentrilaquist and @JakeBallantyne
Get more from @thehomiesskate on their instagram and youtube.
---
If you haven't found what you're looking for, be sure to check out our full selection in our web store. We've got one of Canada's largest selection of decks and completes ready to ship worldwide.
---
If you have any questions please feel free to shoot us an email at info@flatspotlongboards.com, message us on facebook, or call at 604 899 8937!

Papa Les has been skating, promoting and building the downhill community for many moons. Once a skate dad to many, he is now a real dad to his own spawn and spends more time in Vancouver behind a computer than he once was on the road in a Van. Helping lead the charge at Flatspot and Skate Slate, he continues to encourage everyone to skate as much as possible and always remember #walkingisforchumps.

Latest posts by Les Robertson (see all)