We are very stoked to officially announce Flatspot Team Rider Troy Yardwaste Grenier is joining the Coast Longboarding Cross Canada Tour. With the incredible help of Landyachtz Longboards leading the charge, we've been able to figure out a way to get Troy on the Bomb and we couldn't be more stoked.
Bricin Striker Lyons and the Cribb Bomb Tour are heading out July 29th – August 27th.. a full month on the road!!.. and will be hitting communities from coast to coast. Across Canada one way and back across the USA the other way. Check out the poster: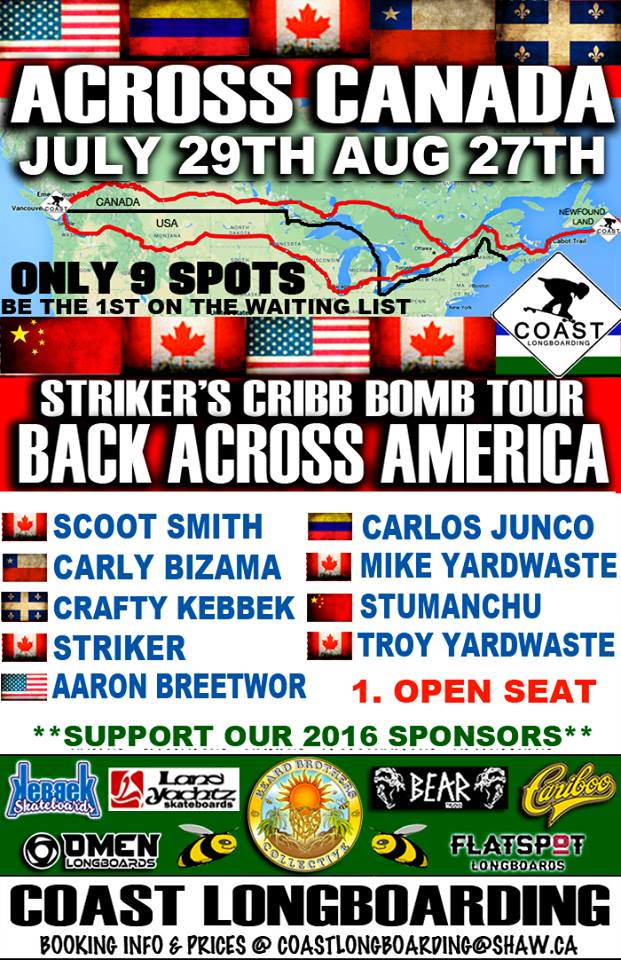 Impotent news! There is 1 seat… 1 SEAT LEFT… on the tour. Someone was dumb and backed out, so now is your chance to get on board and see the country before America screws it all up and we can't just travel freely.
Get all the details on the tour and updates from the road…
Like Coast Longboarding on Facebook
Follow Coast Longboarding on Instagram

Latest posts by Les Robertson
(see all)