We just finished the latest batch of Flatspot Camping Knives. Make sure to check these ones out as there are some completely new grain patterns in there!

The Flatspot Camping Knives are back! We don't have much extra time between lurking, skating and rewatching every episode of Rick and Morty, so it takes us a while to get these done. To ensure a long life they are sealed with food safe danish oil.  Then they are waxed and buffed to finish their protective coat, which also makes them suuuuper shiny which is awesome.
All of these knives are made from the offcuts of Folk Skateboards that were produced locally here in Vancouver. When a board is pressed, its pressed out of rectangular veneers. Cutting out a board/oval from a rectangle leaves you with corner pieces, which don't have all that much use. Thankfully Andy at Folk Skateboards wasn't into throwing these little gems of maple out, and we got a chance to give them a new purpose.
Flatspot Knives come with a durable nylon sheath. Which you can keep tied to your belt. This way you will never be without your trusty Flatspot Camping Knife! What good is a knife you can't use cause you left it at home?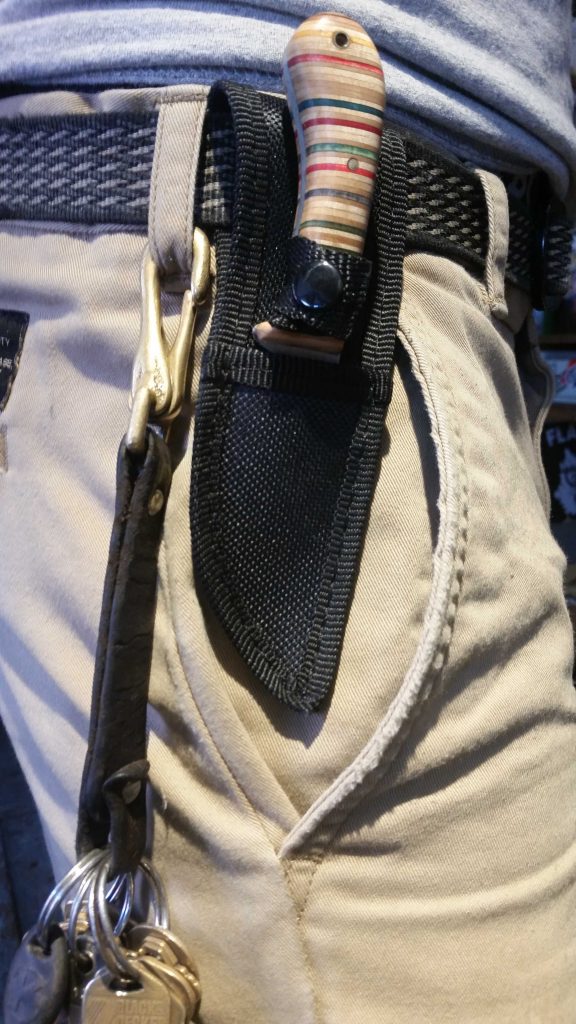 All the Flatspot Knives are made in our basement with hand tools. No CNC's here (but man it would be awesome to have one. . ). This means that every knife is unique, they are all slightly different widths and no two are the same layup.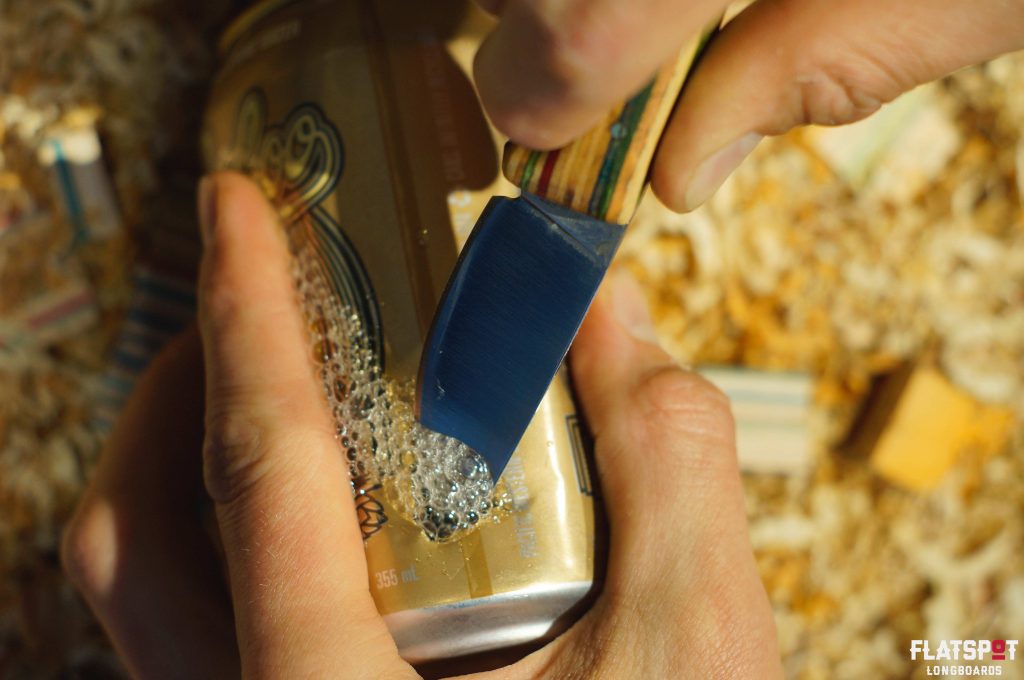 They also function quite well for many different purposes. They work fantastically for making shotgun holes and they cut through some of the toughest. .  timbits. Whatever, its what we had on hand, plus they are delicious. But they are indeed sharp, and come with a durable nylon sheath so you can keep them on you but not in you.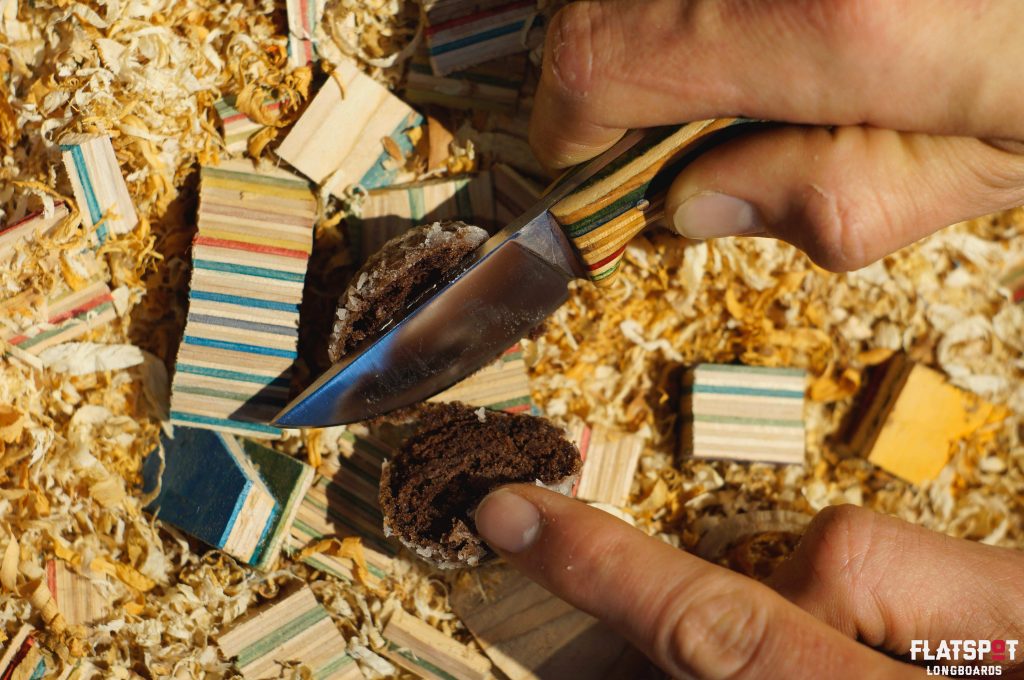 If you want one of these, you should probably move on it. We don't make them fast, cause, you know, netflix. But hey, at least we made them at all right?
If you have any questions please feel free to shoot us an email at info@flatspotlongboards.com, message us on facebook, or call at 604 899 8937!