Every year Striker and the rest of his merry band of Coasties takes to the Sea Wall and cruise from one end to the other. Doesn't get more chill than this!
Every year without fail I'm reminded by just exactly how out of shape I am and how rarely I take advantage of the radness that is the Vancouver Sea Wall. Its long, longer than you think. Must be because its so windy. Thankfully we have Striker to make sure, that at the very least, the Sea Wall gets pushed from end to end once, by a LOT of skaters. One could say that we take it over, but its much more polite and Canadian than that. When the sun is shining and the ocean breeze is blowing only the absolute grumpiest joggers will make snyde remarks about us being in the way. One of the first stops is beside this big burly wall that no one should every try and drop in on, which is exactly what Danny does. In case you were wondering, no one landed it this year.
Striker doesn't push. But hey, he has pushed us all in his own way. To push ourselves and our community, to push bombing hills farther than we thought possible, so maybe he doesn't need to push. In fact, he gets pulled, by Hoody! God bless his tireless and slave-like soul. If you want to learn about how Strike pushes us all, read up on your coast history here. If you have been pushed by Striker to skate more, skate better, or just get more out of this short ride called life, you can support by getting some Coast Swag!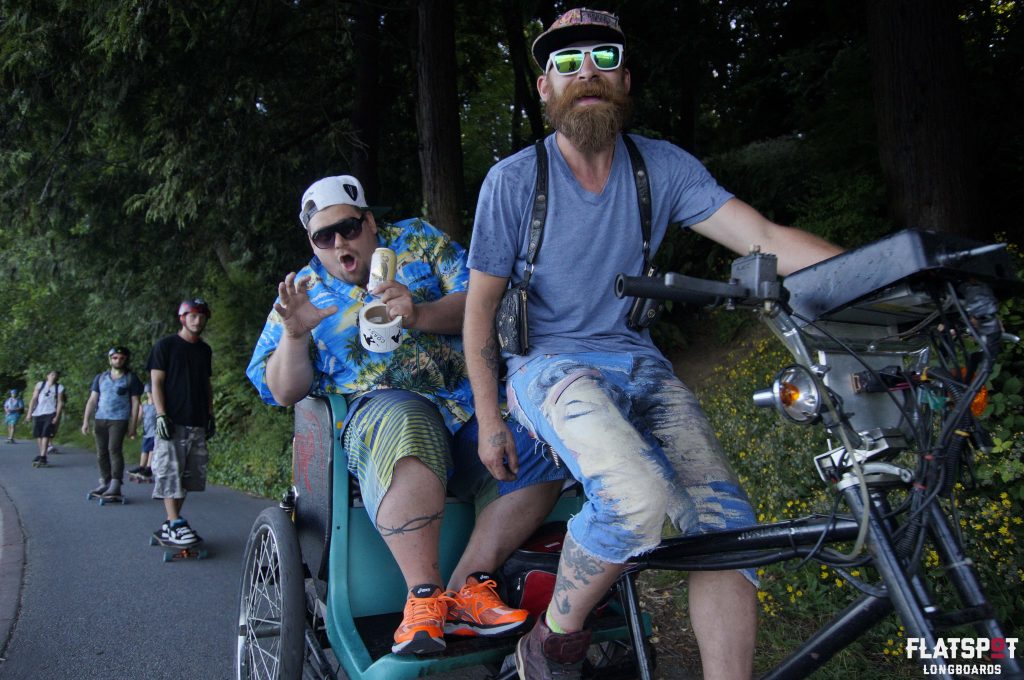 To end the session we have a mini slide jam. Just to make sure that everyone is good and completely exhausted. I got a single good photo of Russel riding shark wheels. For the record, shark wheels utterly suck and are a complete gimmick. Russel on the other hand is totally rad!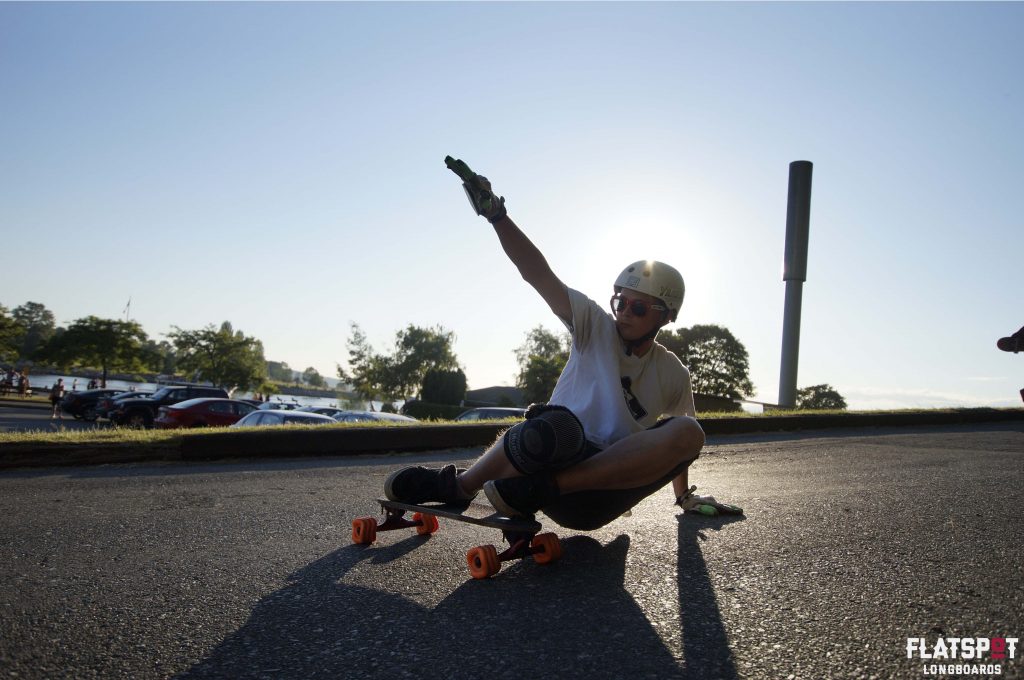 If you have any questions please feel free to shoot us an email at info@flatspotlongboards.com, message us on facebook, or call at 604 899 8937!

Latest posts by Mischa Farivar
(see all)