Anthony Kong has all kinds of technical sliding skills and rips our local hills!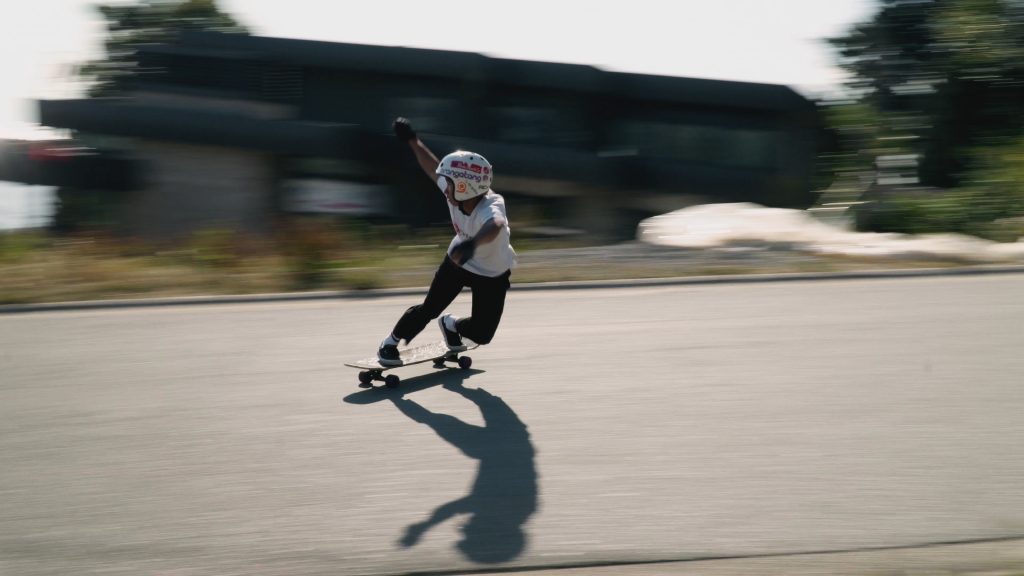 Come skate with Anthony at our weekly Tuesday Tech Slide session every Tuesday after 7pm at Inter-River Park in North Vancouver. Check the event calendar here.
Video thanks to another Top Notch Technical Slider, Jake Ballantyne.
Anthony Kong rides Original Skateboards, Paris Trucks and Orangatang Wheels
Follow us on Social Media!!
FACEBOOK:
https://facebook.com/FlatspotLongboardShop
INSTAGRAM:
http://instagram.com/flatspotshop
TWITTER:
https://twitter.com/flatspot_shop

Papa Les has been skating, promoting and building the downhill community for many moons. Once a skate dad to many, he is now a real dad to his own spawn and spends more time in Vancouver behind a computer than he once was on the road in a Van. Helping lead the charge at Flatspot and Skate Slate, he continues to encourage everyone to skate as much as possible and always remember #walkingisforchumps.

Latest posts by Les Robertson (see all)