Photo album of quality night time shennanigans from a whack of hooligans with nothing better to do. Enjoy!
We took a rider from a parkade session in one city, dropped them in a parkade session in a different city and you will never guess what happened next!
They had a shit ton of fun. The rider we dropped in the session was Ari Shark, who runs the Gel Lab (weekly parkade sessions) back in LA. The Vancouver Parkade session and the LA Parkade session are like two crystals in caves on either side of the world, both growing quartz. By some magical force of nature, there is a weekly parkade session in just about every major city in north america. Getting to share our local parkades with another parkade connoisseur was a pleasure. Stoked that Loaded Boards and Orangatang Wheels supported our twelfth Highway Jam that same week, making this cross pollination possible! If you like parkades and are visiting Van, seek us out if you want to get in on the dirty car hole action!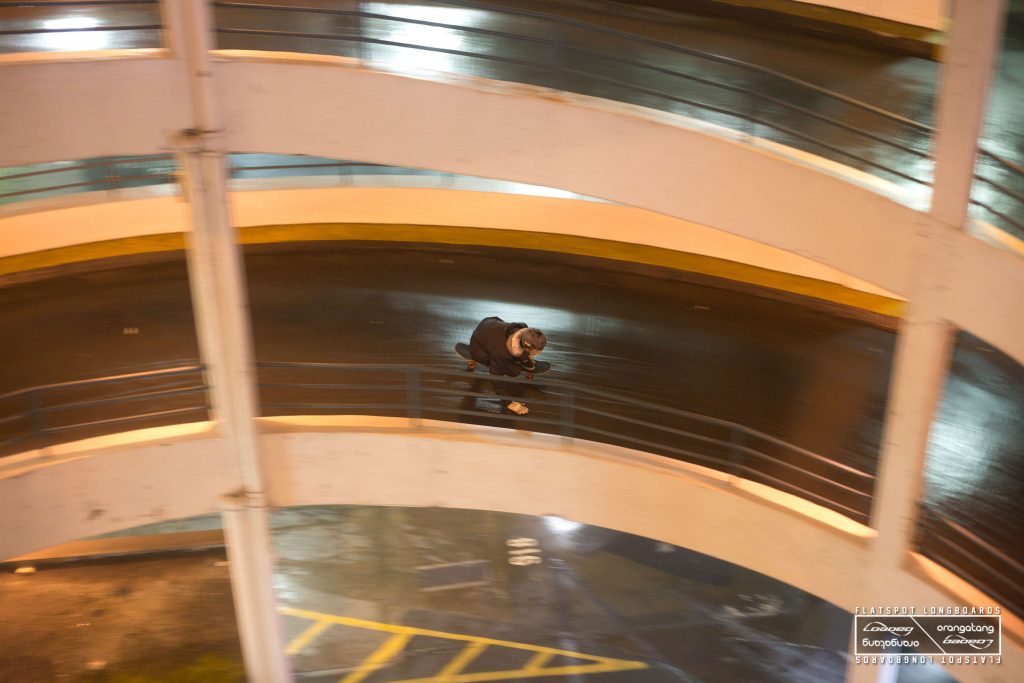 Video interruption… Chain Gang parkades was hectic and pretty novel.. not sure if we'll try that one again, but wool hoo we had some sketchy fun for a minute there.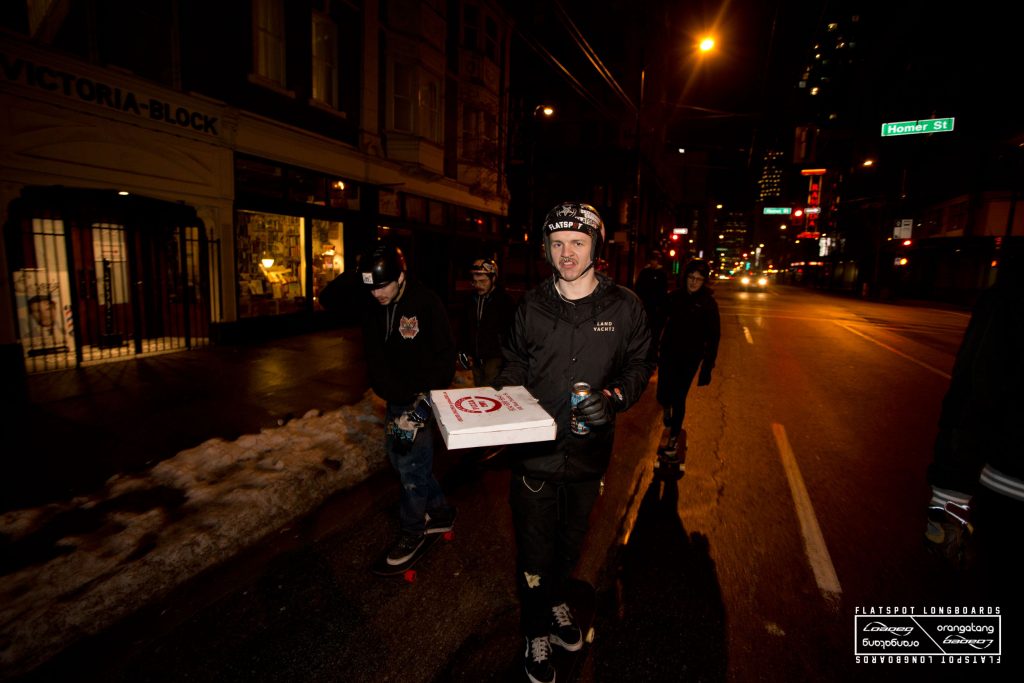 That's it, that's all for the Gel Lab Vancouver Parkade Session. We had an epic time and couldn't be more thankful to Loaded Boards, Orangatang Wheels, Cariboo Brewing, and of course Arian Chamasmany and Camilo Cespedes for joining us.
If you have any questions please feel free to shoot us an email at info@flatspotlongboards.com, message us on facebook, or call at 604 899 8937!