The rain has finally started to let up and skatepark season has begun! The UBC Skatepark has quickly become one of our favorites.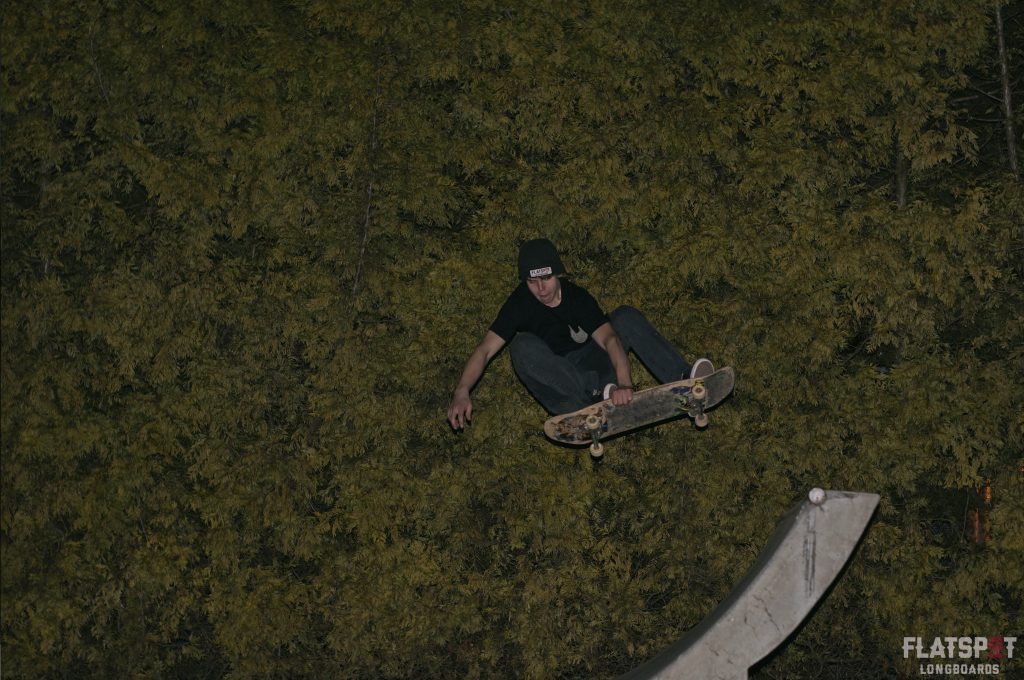 The UBC skatepark is only a few years old. Amazingly enough it hasn't been completely caked in spray-paint. That might have something to do with the fact that its lit and in the middle of a campus full of 24/7 security. . .  In any case, it's an epic park, exceptionally smooth, and has a nice balance of street and transition features. Plus its on the way to wreck beach! Flatspot Team riders Danny Smith and Harlen Terjesen shredded the park until it was too dark to skate anymore. Enjoy the pictures, they were all staged.
Like some of the goods you see in the photos? We can't sell you Danny or Harlen, cause that illegal. But we CAN sell you the same gear they ride!
If you have any questions please feel free to shoot us an email at info@flatspotlongboards.com, message us on facebook, or call at 604 899 8937!

Latest posts by Mischa Farivar
(see all)