Straight off the shore… skateboards reppin' the beast coast!
Tutone Skateboards come from the land of protein infused vodka, deep fried pickles, blow-outs, and snookies. You guessed it guidos and guidettes, New Jersey. Forget the spray tan, and give them a K.I.S.S. because these boards keep the aesthetic simple. Solid construction, effective features (like wheel wells), and sharp graphics, Tutone knows how to get you down a hill.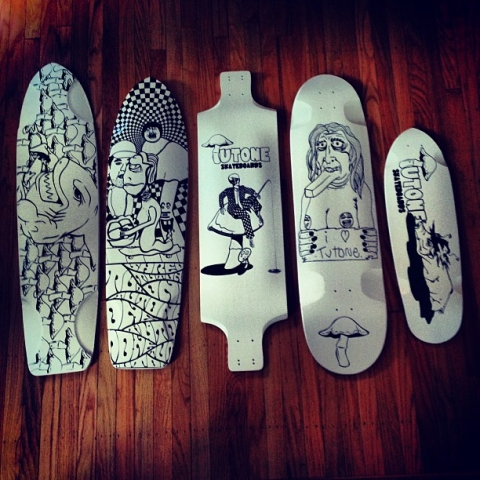 From left to right the models are:
Megalodon
Minilodon
Ironclad
Butterface
PigPen
AWW YEAH! CABS ARE HERE!
Latest posts by Flatspot the Magic Dragon
(see all)