Rogue Trucks and Zak Maytum are synonymous with high performance, championship downhill and slalom. Zak is one of the winningest racers in the game and has been since he was a grom. Not only is Zak a legend on the track, he is equally revered for his skills engineering high end product. The mastermind behind Venom products, Zak has been behind Rogue since the begin and has helped lead and drive the design and testing that has brought us to today. He now has a truck he is not only proud to have under the Rogue name, he has put his own stamp on it, the ZM1.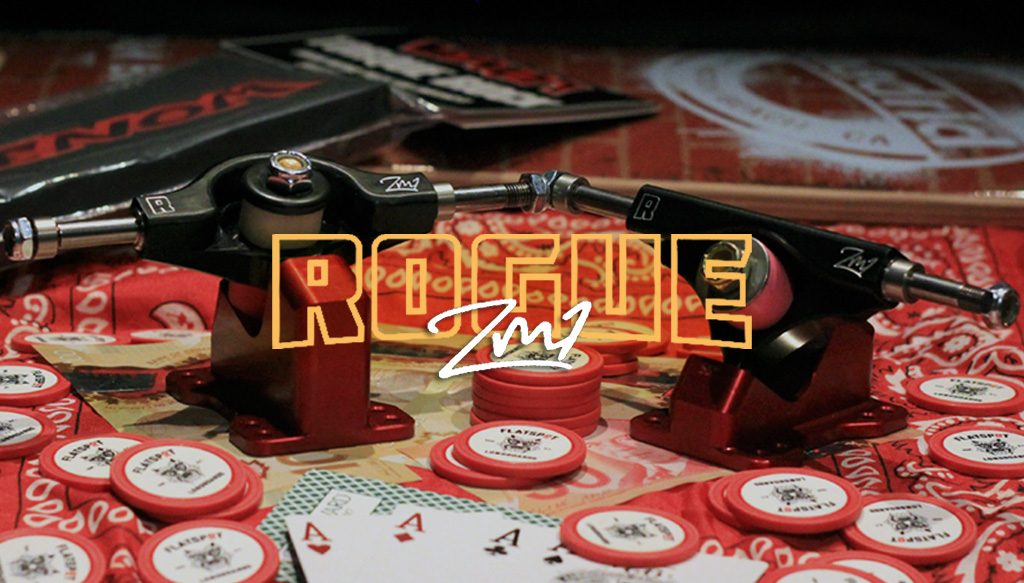 Zak Maytum is no stranger to slalom or downhill. Zak was taking podiums at Slalom races well before trading cones for hay and becoming a fixture of downhill podiums forever more. He was THE early adopter of the slalom style downhill setup. Zak could possibly be exclusively credited for inspiring the modern slalomesque downhill setups we now commonly see in competition. Tell me whose done it better? One might, might, argue that Patrick Switzer is up there as well, but lets just acknowledge that Zak is also behind some of the product that P-Swiss might ride. Zak is a visionary and a craftsman extraordinaire. From the seemingly simple Venom bushing to his hand crafted Ironhead Helmets, everything Zak sets out to do, is done at the highest level.
Being such an OG though, Zak is no stranger to the past and it would be appropriate, I think, to acknowledge some of the products that have likely inspired the development of the ZM1. Radikal has made the Dragon Claw, Wing and Tail. As G.O.G. made their versions including the Racer X model. And of course there are Bennet Speed-Dealer trucks. Zm1 are not the same. The Rogue ZM1 not onyl stands on its own, it stands out and above as well. It is just to say, few people other than Zak have the history, knowledge, and insight to be able to take from the past with such experience and be able to produce the ZM1 we have now. We appreciate it!
We appreciate it so much, we took a few photos of these fine Precision Spherical Downhill Slalom Trucks to share with ya'll. We also did a ZM1 video break down as an instagram reel if you want to watch that here.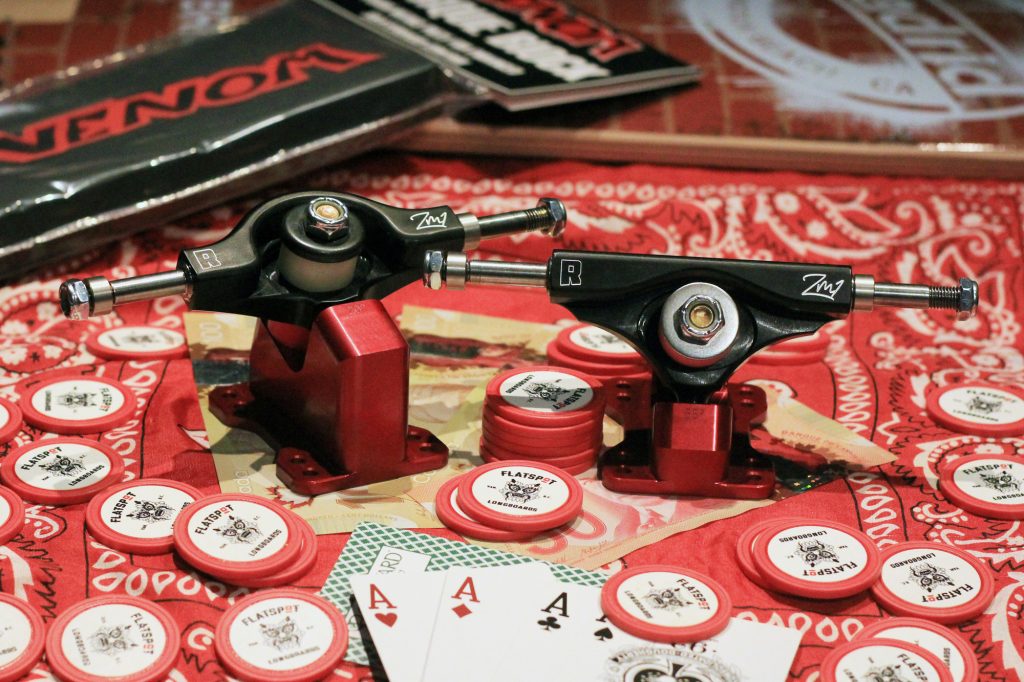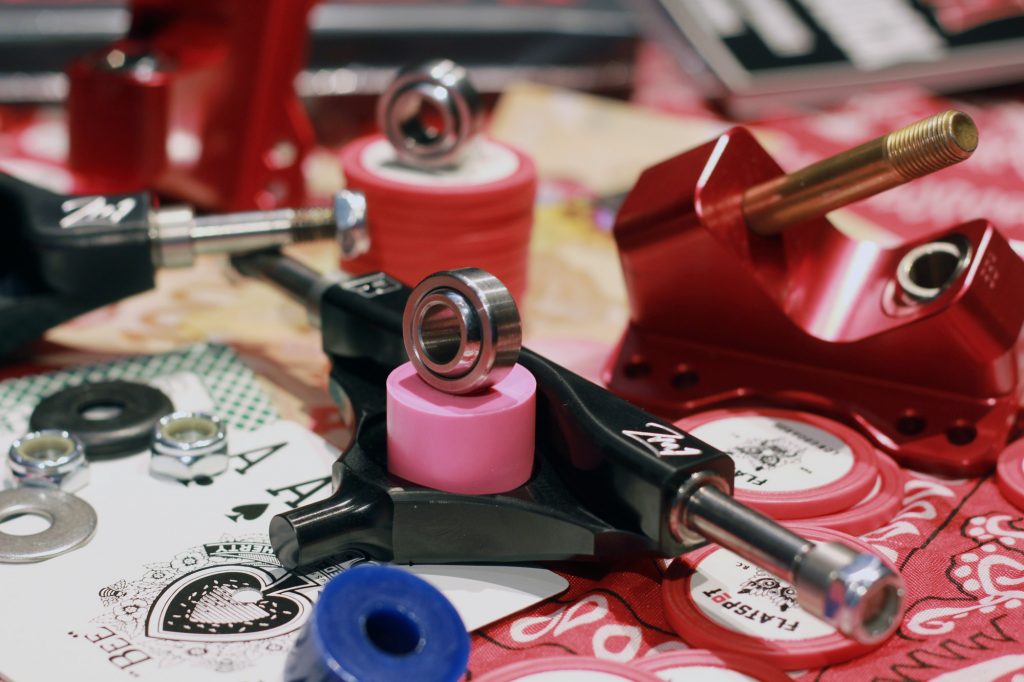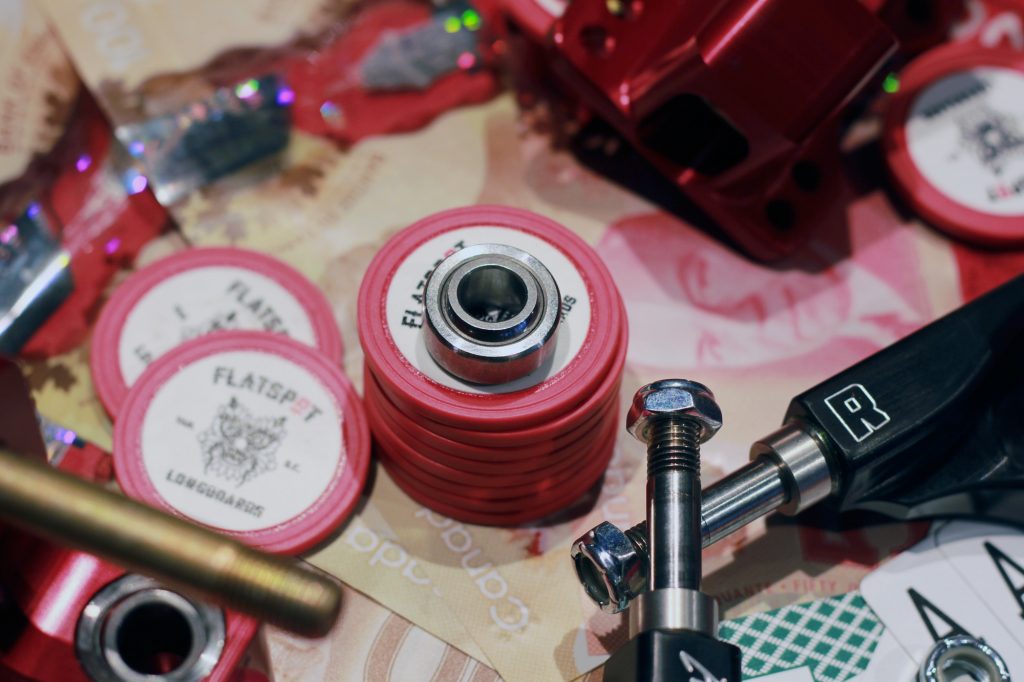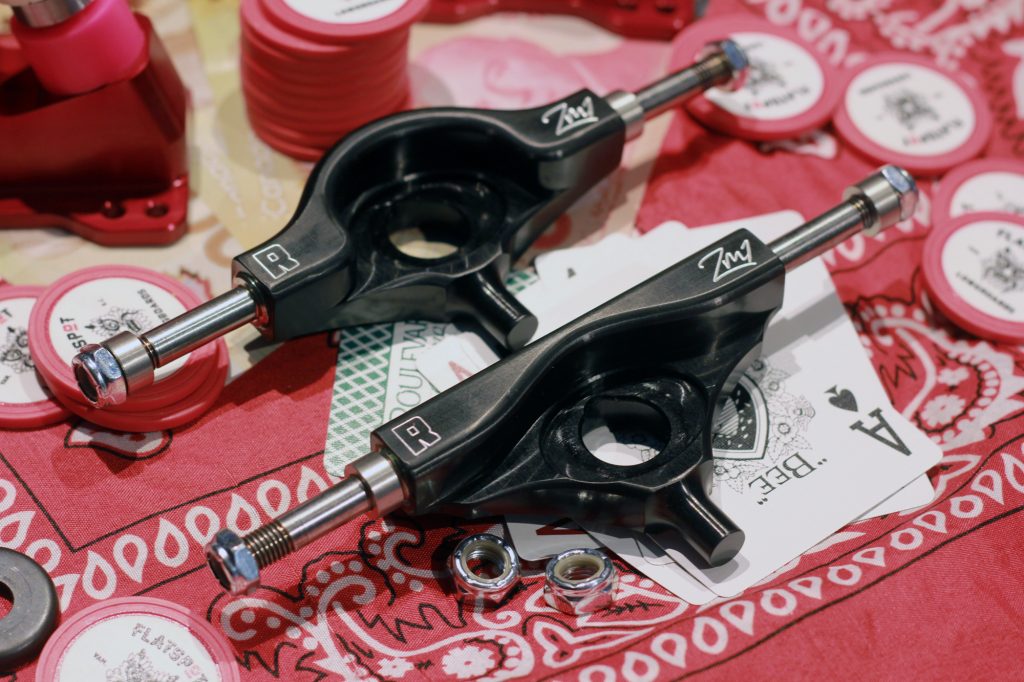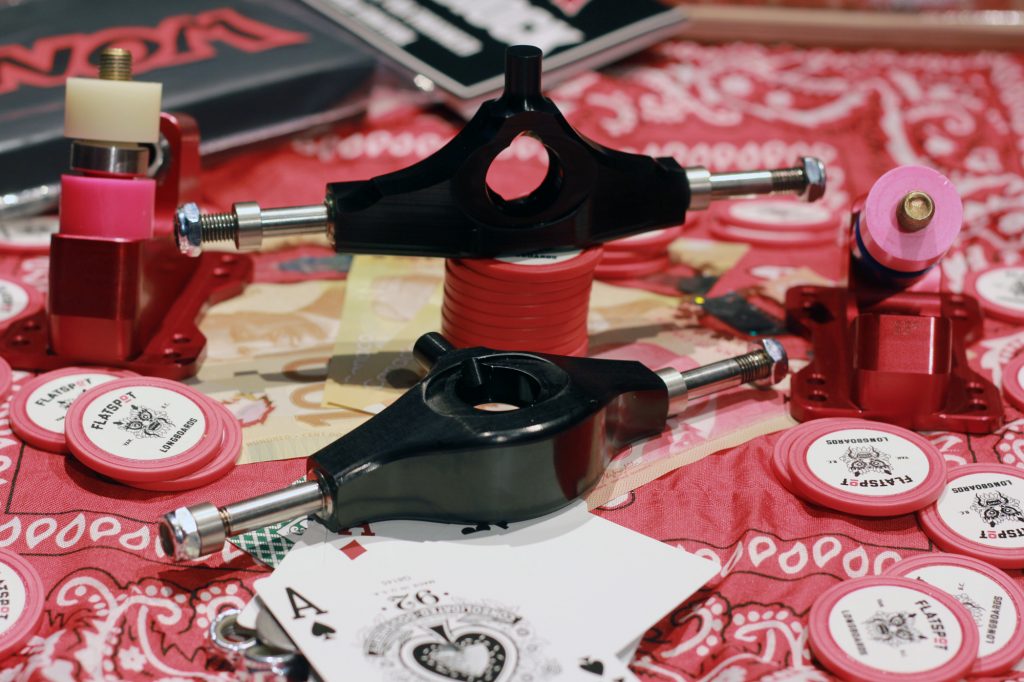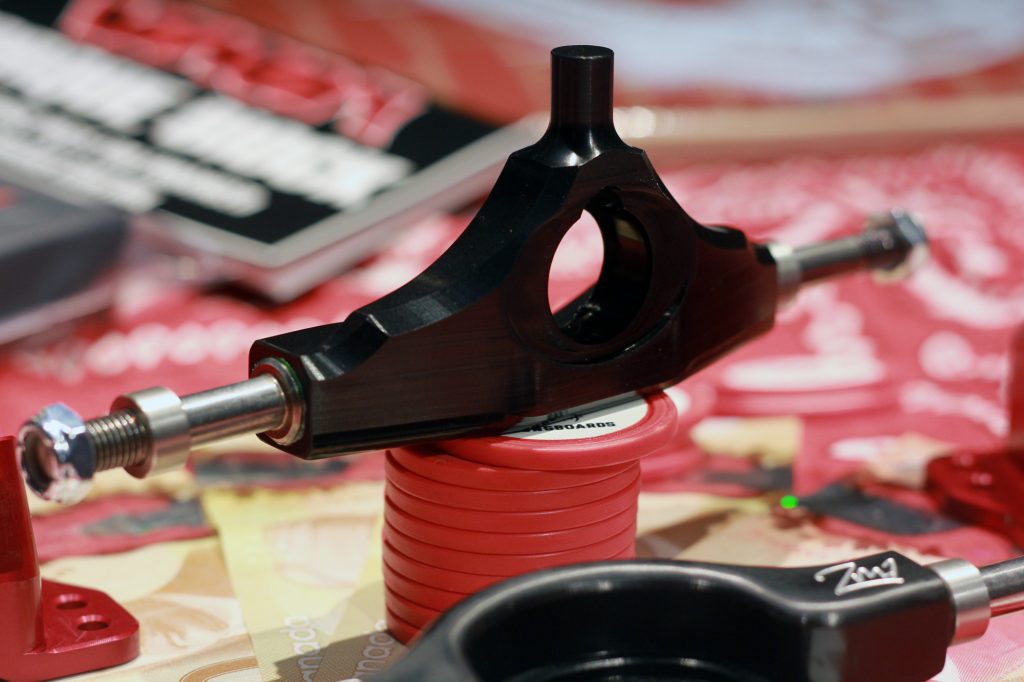 From Rogue:
Introducing the ZM1, the next-generation precision race truck from Rogue.
The ZM1 features a completely refreshed truck design, engineered to dramatically increase traction and response. Featuring spherical bearings in both the hanger and baseplate, standard height bushings, and our hyper-aggressive hanger geometry, ZM1s are our most optimized performance truck to date.
ZM1s come with two distinct hanger designs. The front hanger is designed for maximum steering response and drive on a 55 degree baseplate. While the rear hanger is designed for stability, grip, and power utilizing our revolutionary trailing-link axle design on a 20 degree baseplate. Both hangers are adjustable from 100mm-112mm with 12mm of rake.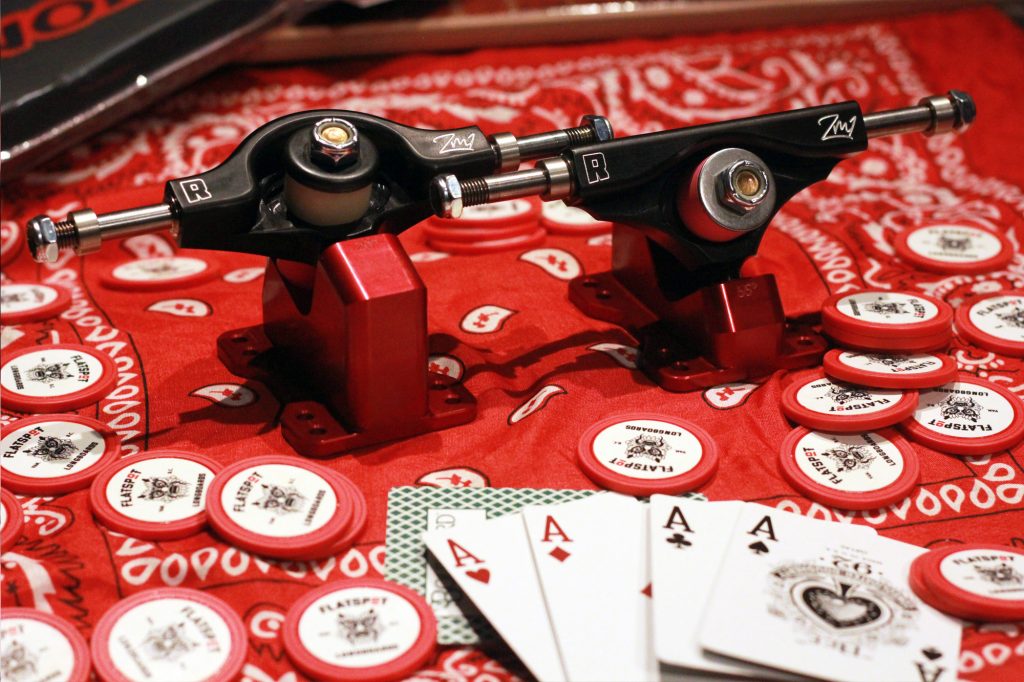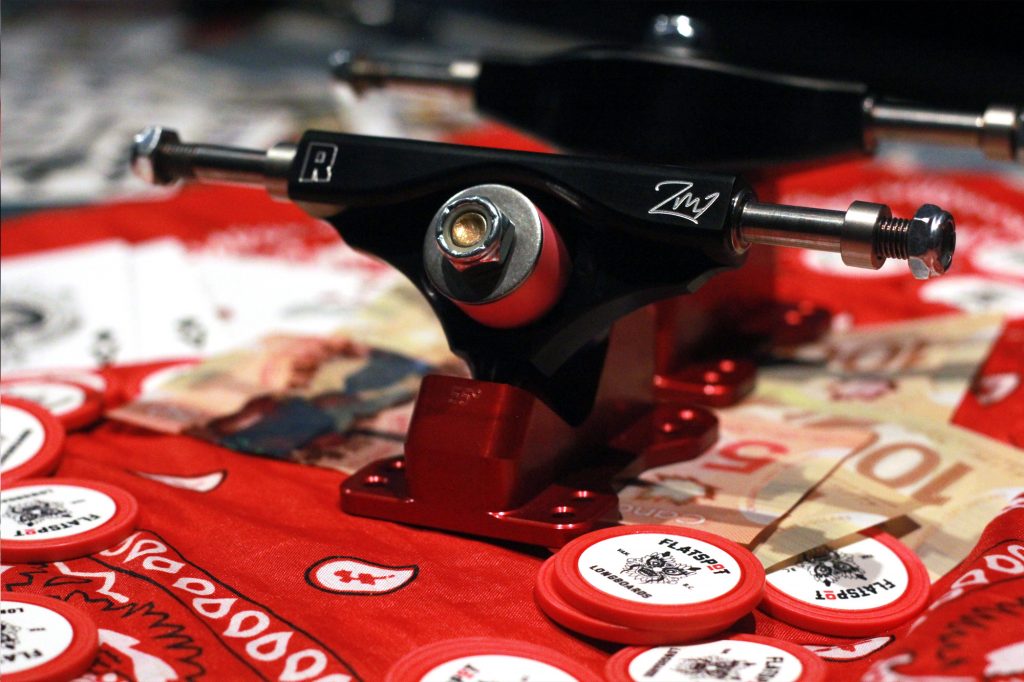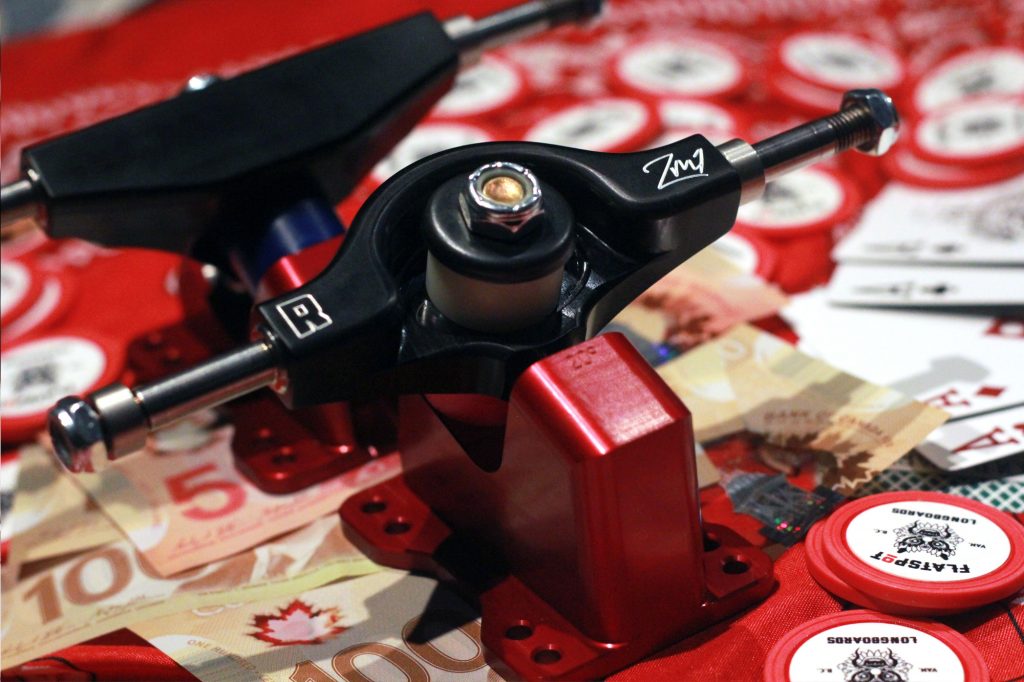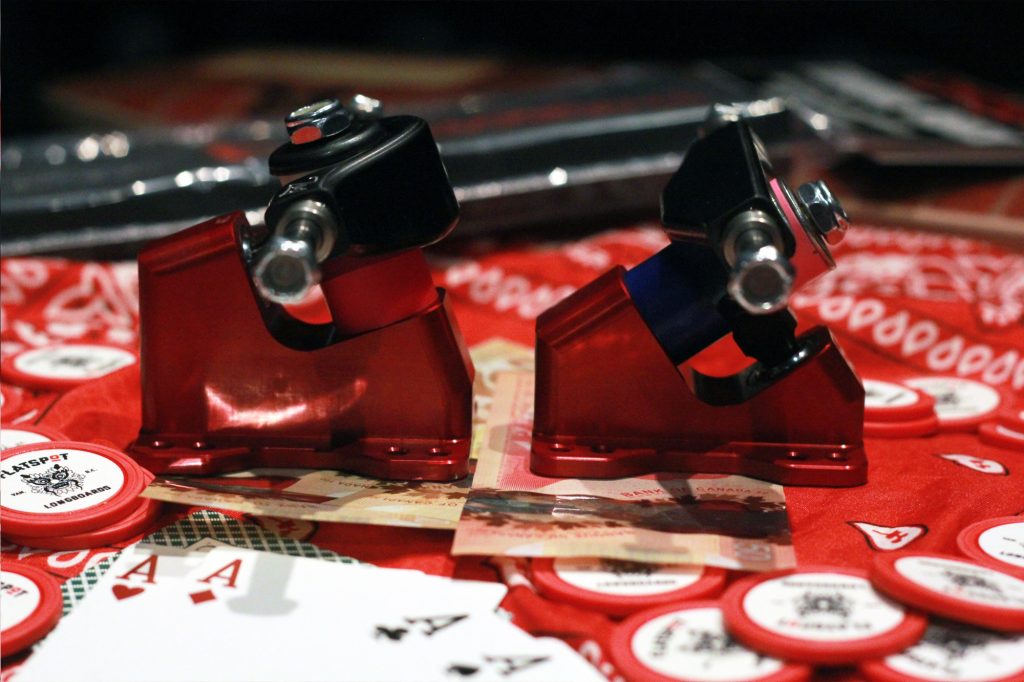 The ZM1 also features aerospace-grade kingpins designed to take more abuse and perfectly fit the spherical bearings with no slop. Each kingpin is trimmed to fit to allow maximum clearance for small wheels.
A true dual-purpose truck designed to make podiums on cone courses and big mountain downhill races. For the first time, you'll find 9x time slalom World Champion Joe Mclaren riding the same trucks as downhill World Champion Harry Clarke.
Full Set Includes
Adjustable 100mm – 112mm Rogue ZM1 Hangers
4x Spherical Bearings
55° Front Baseplate
20° Rear Baseplate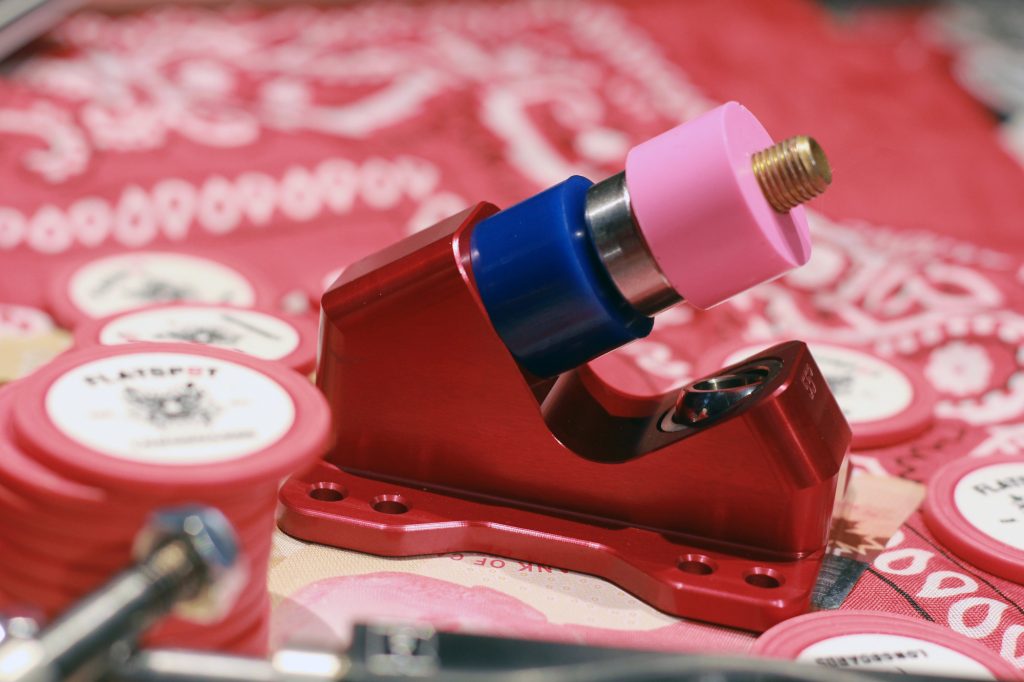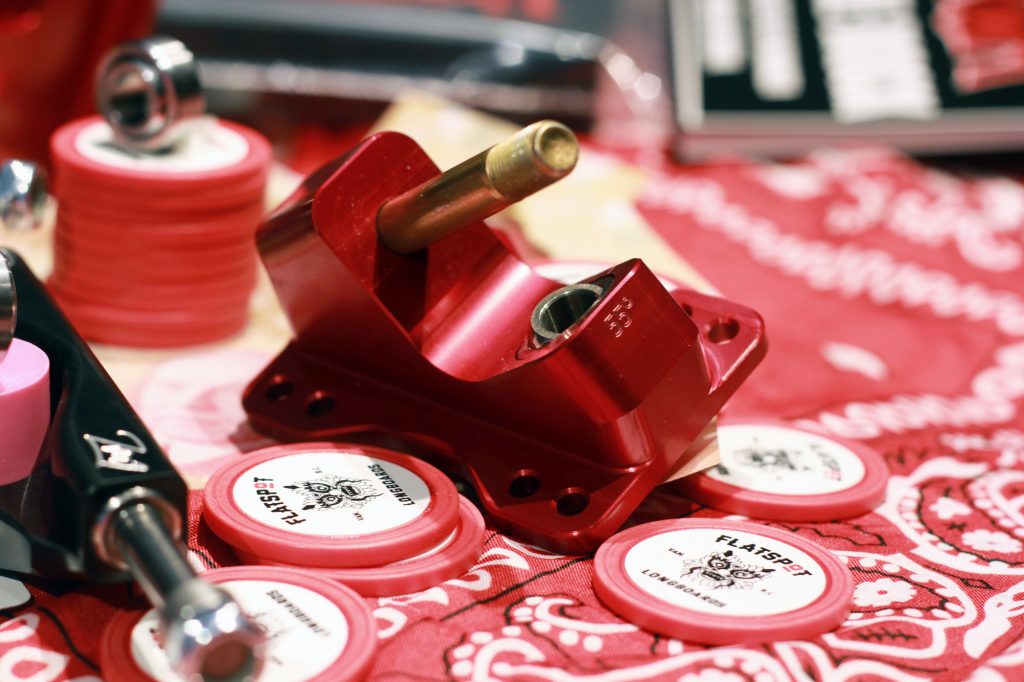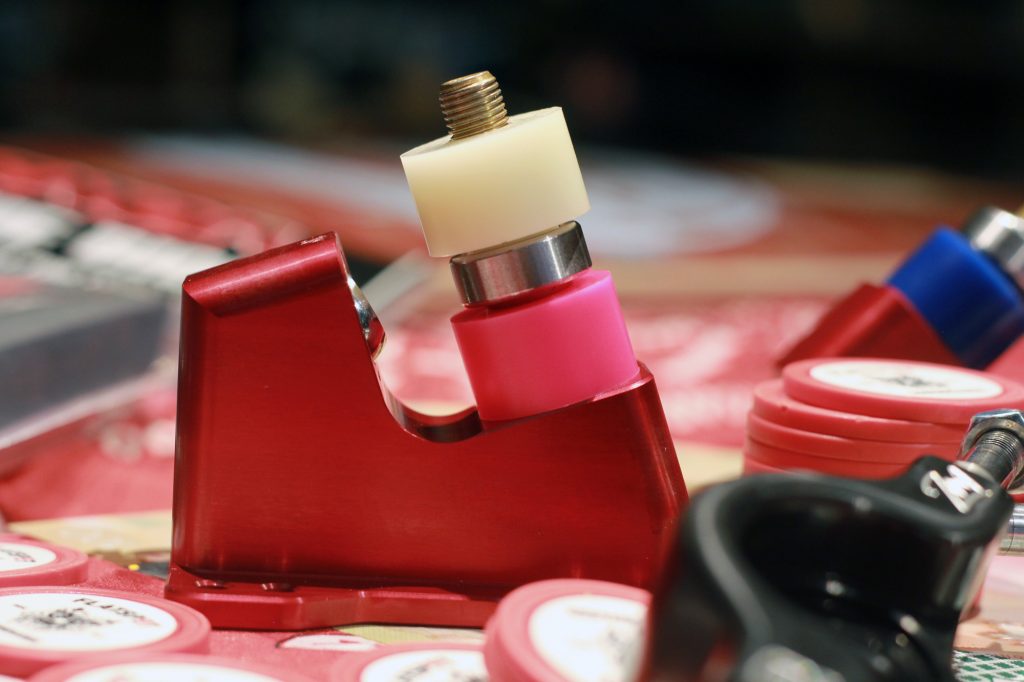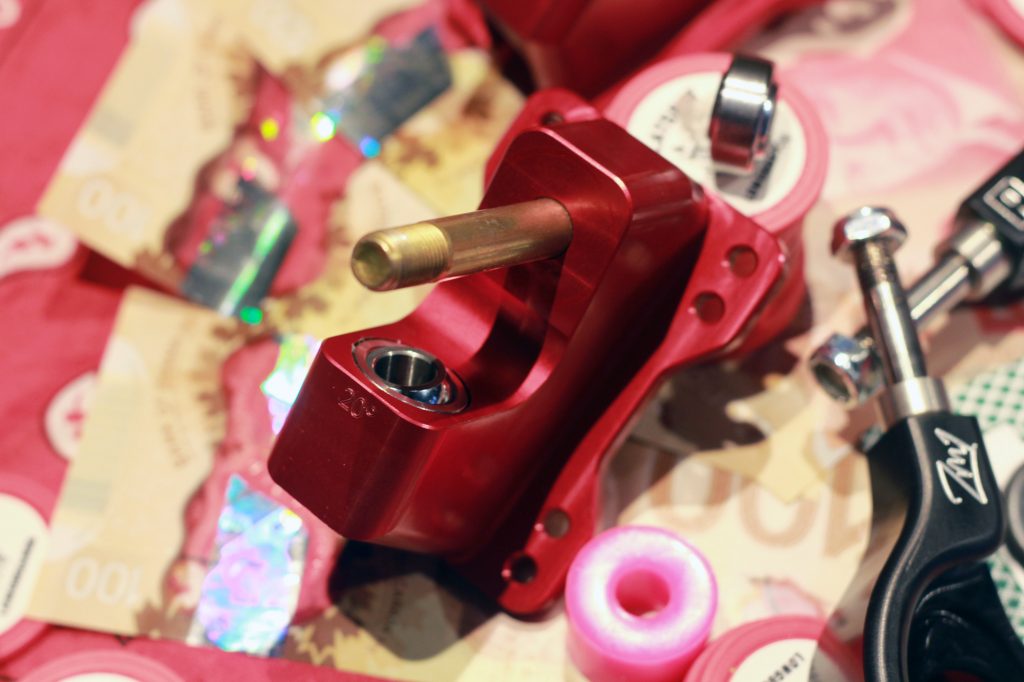 Urethane:
Front: 73a Light Pink Venom Barrel Bushing Roadside, 78a Blue Venom Barrel Bushing Boardside
Rear: 95a Glow Venom Tall Barrel Bushing Roadside, 97a Pink Venom Barrel Boardside.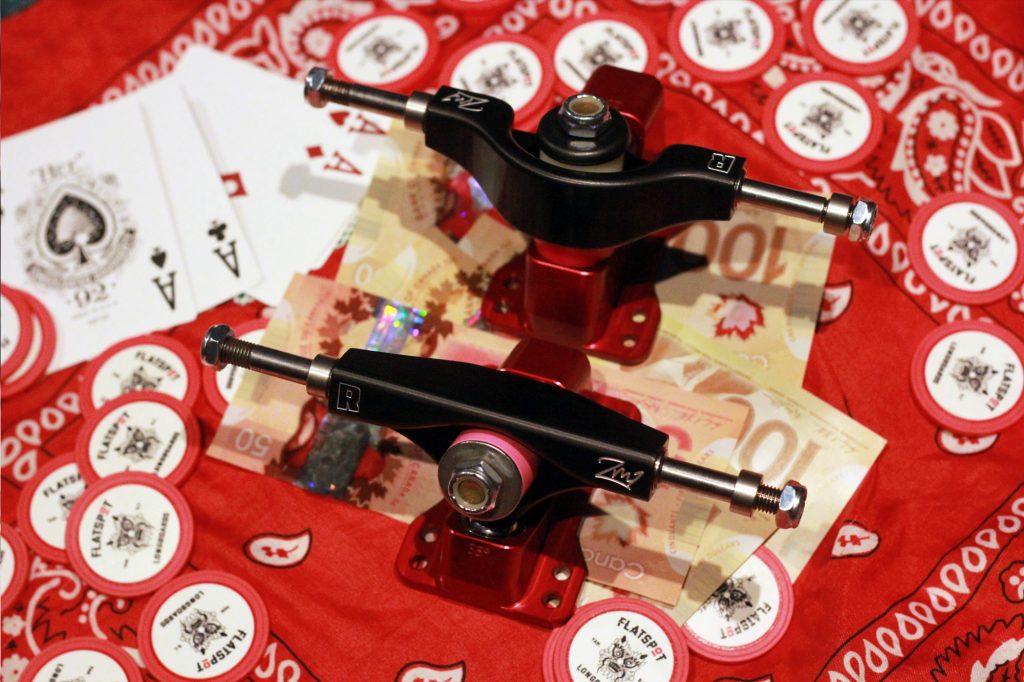 IF you see a link to the ZM1 here to add them to you're cart, they're instock and ready to ship. If not, send us a message and get on the list for the next shipment!
---
If you haven't found what you're looking for, be sure to check out our full selection in our web store. We've got one of Canada's largest selection of decks and completes ready to ship worldwide.
---
If you have any questions please feel free to shoot us an email at info@flatspotlongboards.com, message us on facebook, or call at 604 899 8937!