FUN THINGS COME IN SMALL(er) PACKAGES.
Continuing the legacy of Loaded dancers, the Mata Hari embraces a progressive and rapidly evolving new era of longboard dancing and freestyle. Compact dimensions, lightweight construction, poppy kicktails, and a range of wheelbase options make the Mata Hari their most technically adept board for those who live to explore and challenge what is possible on a dancing skateboard.
The Mata Hari's compact, symmetrical shape with mild rocker and concave provides a comfortable and highly versatile platform for longboard dancing and freestyle trickery.
LONGBOARD SPECS
Length: 44.5" / 113 cm
Width: 9.25" / 23.5 cm
Wheelbase: 27.25, 28.25, 29.25" / 69.2, 71.8, 74.3 cm
Profile: rocker
Weight (deck only): 4.6 lb / 2.1 kg
FLEX RECOMMENDATIONS
One flex fits all.
FUNCTIONAL DESIGN – Compact, symmetrical shape with mild rocker and concave provide a comfortable and highly versatile platform for longboard dancing and freestyle trickery. Aggressive, street-inspired kicks generate powerful pop and help protect the rails and top surface of the deck when the board lands upside down.
STRONG, LIGHT, AND POPPY – Dual vertically laminated bamboo cores are sandwiched between layers of triaxial fiberglass, epoxy resin, and bamboo veneers to create a light, strong, and poppy platform for freestyle and dancing maneuvers. CNC-milled wheel wells allow for loose trucks and reduce the chance of wheelbite.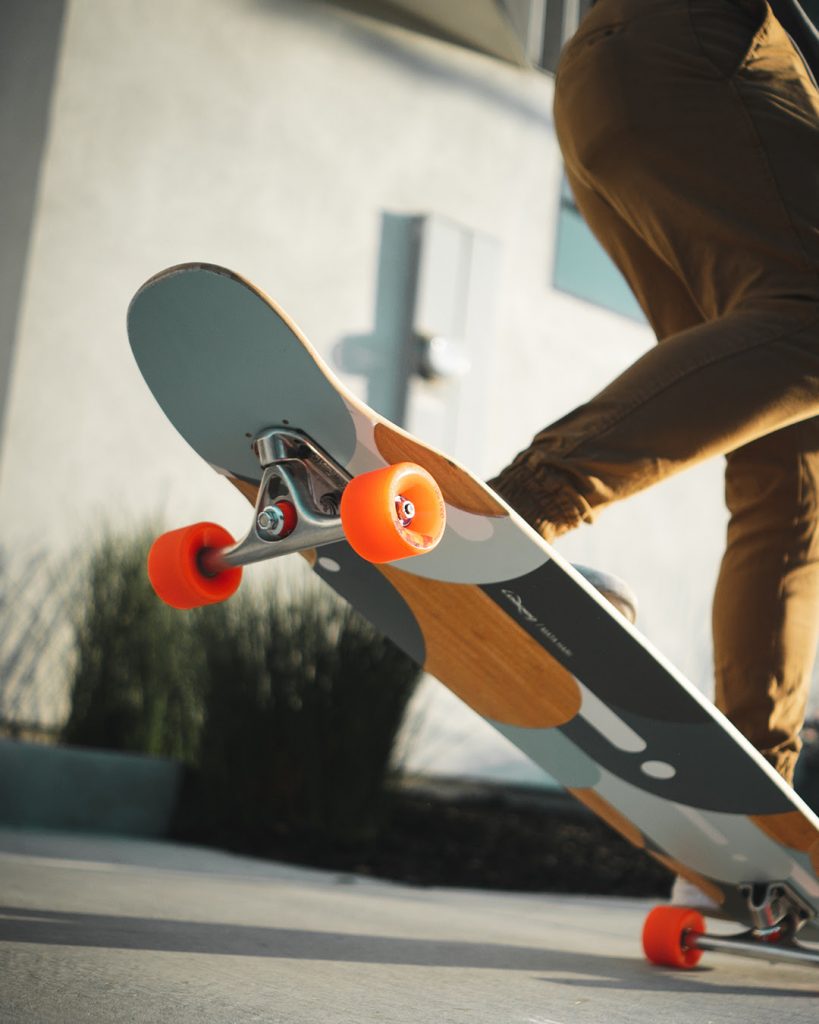 SETUP – The recommended build for the Mata Hari complete includes Paris 180mm 50° trucks and Orangatang 65mm Fat Free wheels. Loaded recommends setting the Mata Hari up on the middle wheelbase for maximum versatility right out of the box, but highly encourage you to experiment and find the setting that best matches your riding style!
VERSATILE VARIATIONS – The Mata Hari includes three wheelbase options for a range of performance characteristics.
Outer (29.25"): Ideal for dancing. Increased stability and space for footwork. Yields a slightly softer (but subtle) effective flex from the deck for cruising and carving comfort. Allows the rider to progressively shorten the wheelbase to maintain leverage at the kicktails as they wear.
Middle (28.25"): Ideal for a blend of freestyle and dancing.
Inner (27.25"): Ideal for freestyle. Increased agility, greater kicktail leverage, quicker pop, and reduced swingweight for more technical, aggressive freestyle riding. Yields a slightly firmer effective flex from the deck for enhanced control and resilience under heavy landings.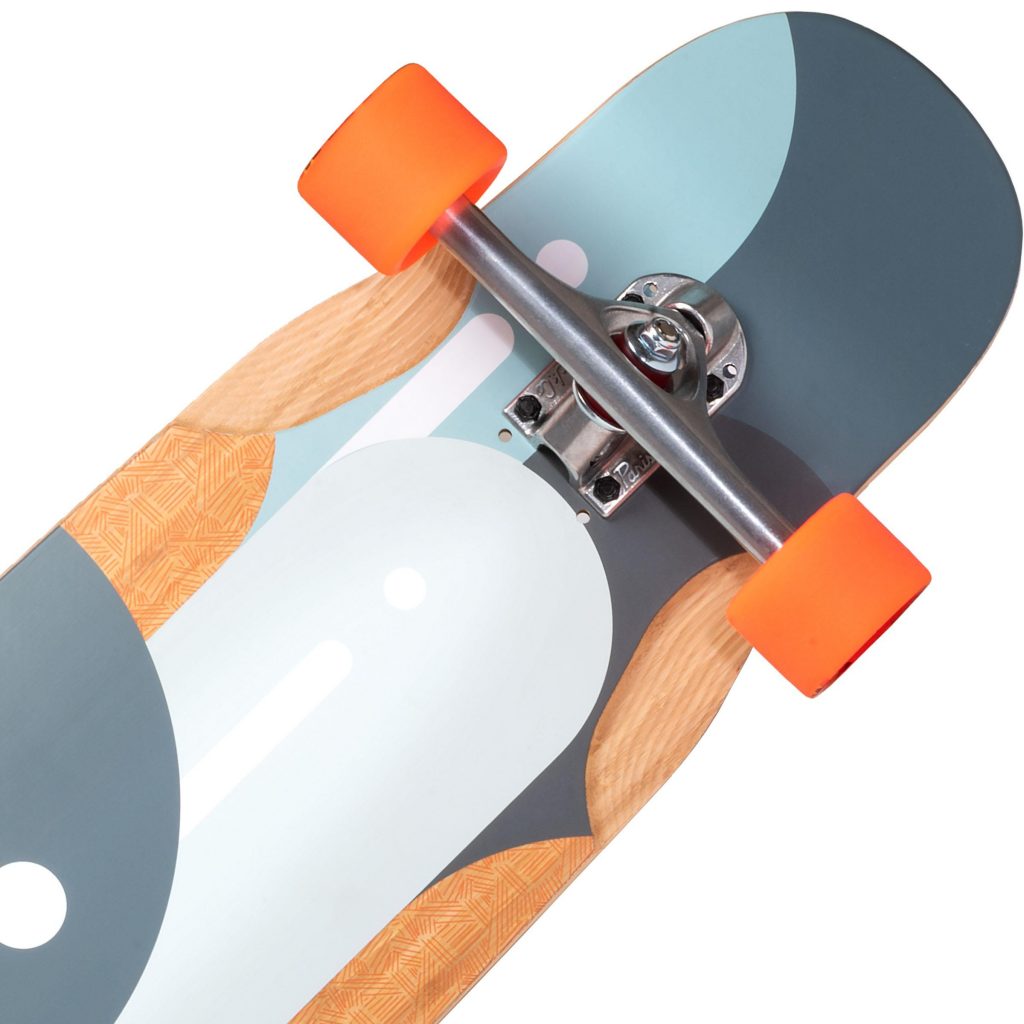 GRAPHICS – Hearkening back to an era of significant progress in music and dance, we've opted for an Art Deco influenced design to inspire you to get your swing on. The griptape design echoes the Art Deco bottom graphic and ensures traction where needed while facilitating spins and pivots on top of the laser-etched top logo.
Meet the newest member of the Loaded dancer family! Join Professor Hildenberger for a closer look at the new Mata Hari.
Braving high winds and an unexpected flood of forest fire smoke, Loaded ambassador Mark Ponce embarks on a dry lakebed skate adventure with film crew Ethan Cochard and Nick Jones.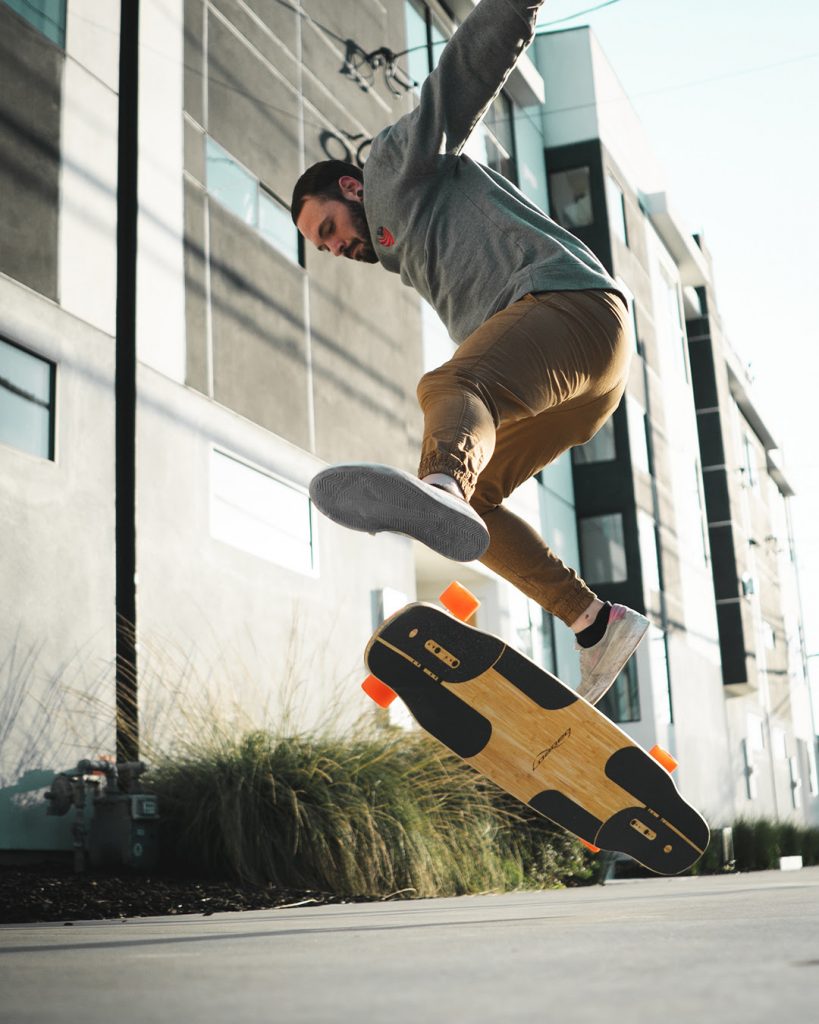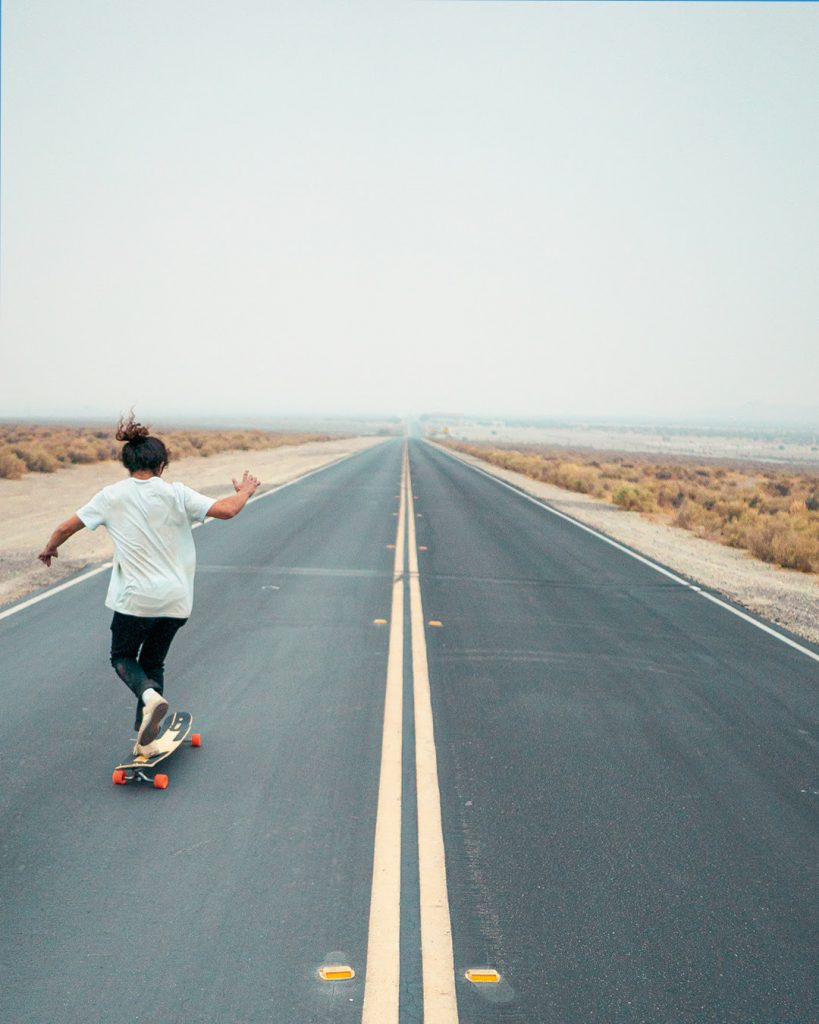 ---
If you haven't found what you're looking for, be sure to check out our full selection in our web store. We've got one of Canada's largest selection of decks and completes ready to ship worldwide.
---
If you have any questions please feel free to shoot us an email at info@flatspotlongboards.com, message us on facebook, or call at 604 899 8937!