The most anticipated release, every time…. the new Powell Peralta Bones Brigade Series 14 Blacklight Release is here!!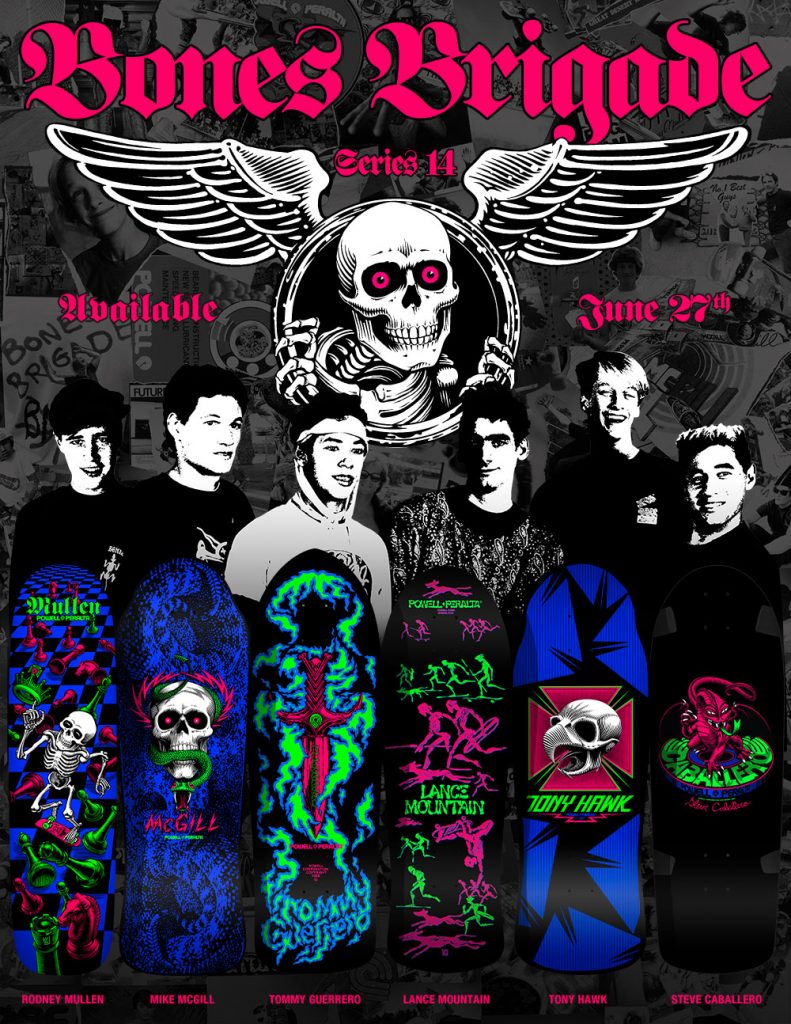 That's right friends, the legendary Bones Brigade Series is back this time with an epic blacklight series for number 14. The Bones Brigade, Rodney Mullen, Tony Hawk. Lance Mountain, Mike McGill, Steve Caballero and Tommy Guerreo have reunited in an all new colorway and they are ready to rip. Set them up, shred them and relive the glory on 4 wheels… or (not our favorite) hang them on your wall so you can let the memories of fun times float around in your head.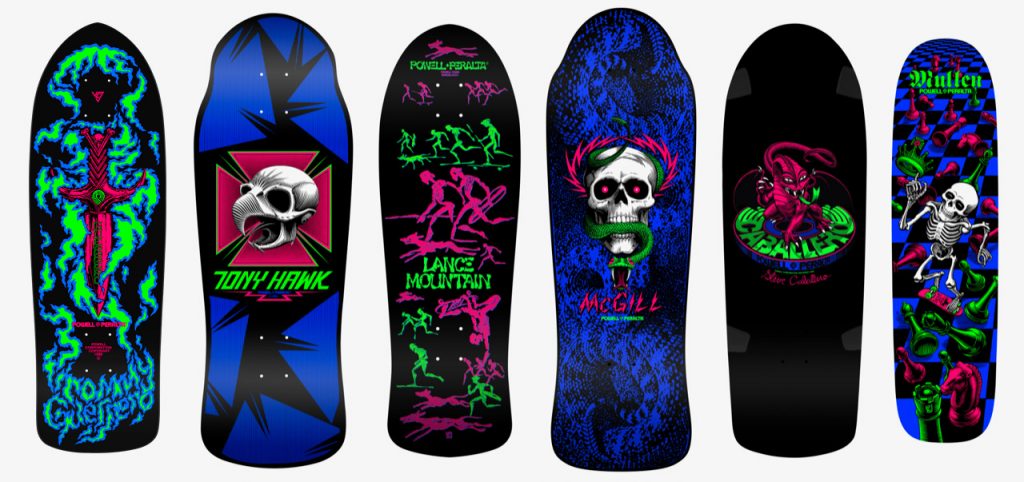 These decks are all 'Blacklight' fluorescent ink inspired series. You can start pre-booking their orders on May 4, 2023. Each deck will include a sequentially numbered postcard. Available everywhere to the public, June 27, 2023 at 12:01am PST. Limited amounts for Steve, Tommy, Mike, Lance and Rodney of up to 2,500 for each, and up to 5,000 for Tony offered.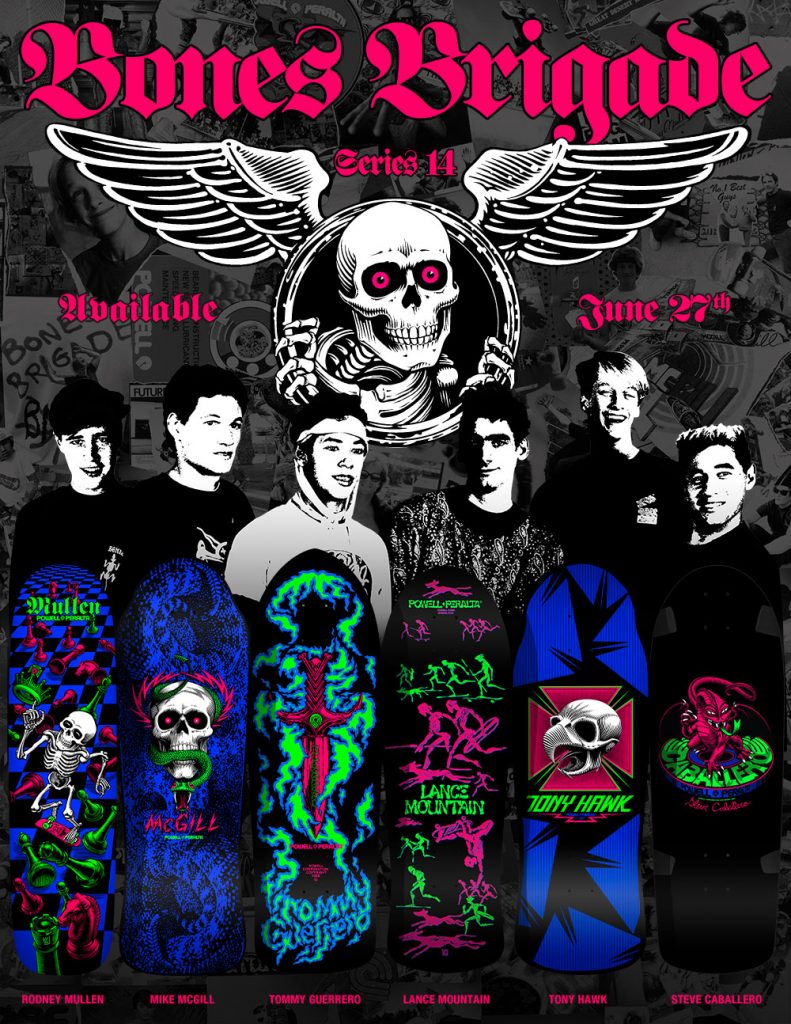 Dont miss out, these will be gone fast!!
---
If you haven't found what you're looking for, be sure to check out our full selection in our web store. We've got one of Canada's largest selection of decks and completes ready to ship worldwide.
---
If you have any questions please feel free to shoot us an email at info@flatspotlongboards.com, message us on facebook, or call at 604 899 8937!