We know nothing about radical skater girls, because we are all lame skater boys, and we are STOKED on this chance to learn a little bit about what thats all about.
Cindy Whitehead was a pro skater when it was unheard of for girls to skate competitively. Years later, with no real thanks to the boys, she has made a name for herself not just as a skater, but as a leader and icon for empowering women everywhere. She's even in the skateboard hall of fame!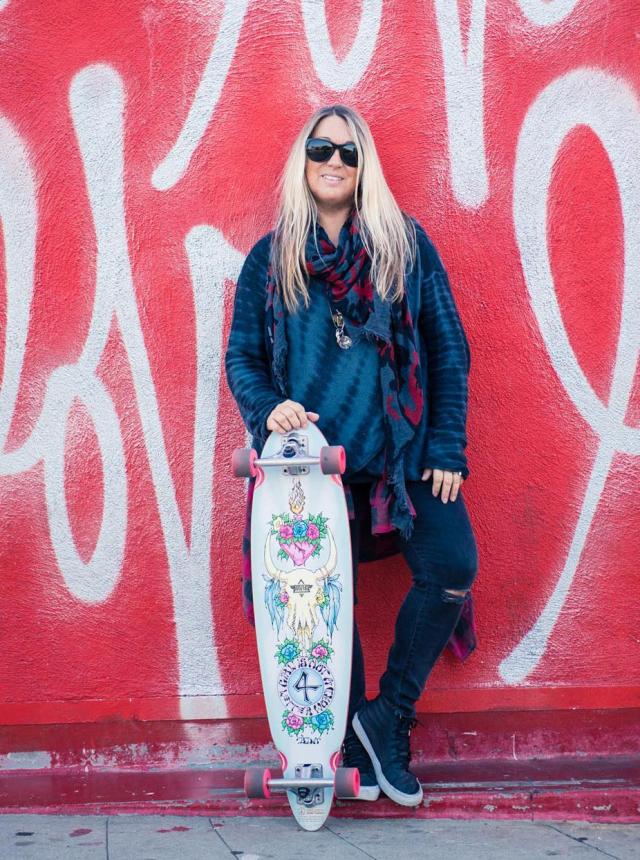 (Read more about Cindy in her recent Vice interview here. )
Cindy, along with some other radical, strong willed women, cared little for social norms or gender roles. And thankfully it has had a huge impact on skateboarding culture and the place of women in it. It hasn't been easy and their work is certainly not done. If you skateboard, guy or girl, you should get a copy of this book and get to know the incredible ladies who skate.
When girls pick up a book about skateboarding, I don't want them to see just guys; I want them to see smart, talented, ambitious girls who are doing things they love and kicking the ass out of social norms. – Cindy Whitehead
Don't worry, as it's a photo book, so you wont have to read too much, but tons to enjoy all the same. This book is a first for skateboarding culture, and we are honored to have such a relevant piece on our shelves.
You can order the book from Flatspot here:
These days, besides the book, Cindy is a powerhouse and killing it at branding everything and everyone just the right way. Along with her full time job as a Sports Stylist to the stars, while also running Girl Is Not A Four Letter Word. GN4LW is an epic brand helping inspire and empower lady skaters globally and you should likely investigate more for yourself. Cindy tirelessly promotes women in skateboarding anywhere and everywhere she can, even through TED! We hope you see Cindy and all her hard work for the genuine passion and straight up baddassery that it is, and formulate that as inspiration for yourself, and run with it! She sure did and it's having a brilliant impact.
Thanks fro checking out It's Not About Pretty and Cindy Whitehead. We're definitely stoked to be stoking her book and hope to work with Girl Is Not A 4 Letter Word more in the future. Here's a couple more snippets from the book. Link below if you want to pick one up!
If you have any questions please feel free to shoot us an email at info@flatspotlongboards.com, message us on facebook, or call at 604 899 8937!

Latest posts by Mischa Farivar
(see all)