The only thing faster than racing stripes and flames is Carbon. And the latest and greatest fullface from Predator is just that.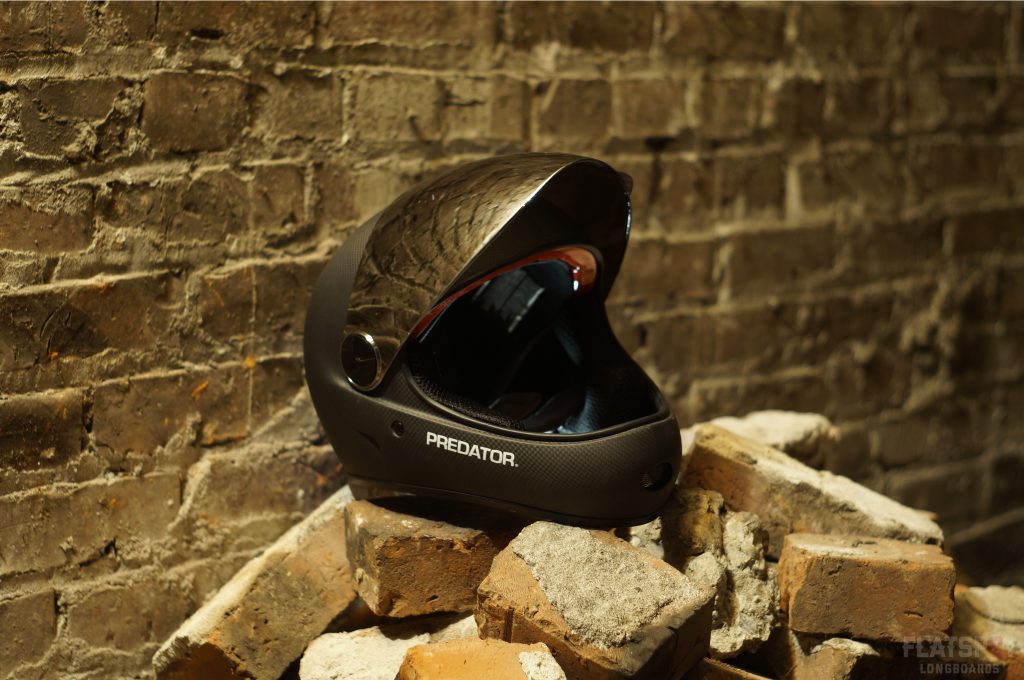 Predator Helmets was the first company to make a fullface helmet designed solely for downhill skating. Before that it was common to see paragliding helmets on the race track (and there are still a few around). Which tended to have speed tails and no safety certification. They were basically a recipe for neck injuries and concussions. Thankfully Predator's DH6 was line with EPS foam and completely CPSC certified.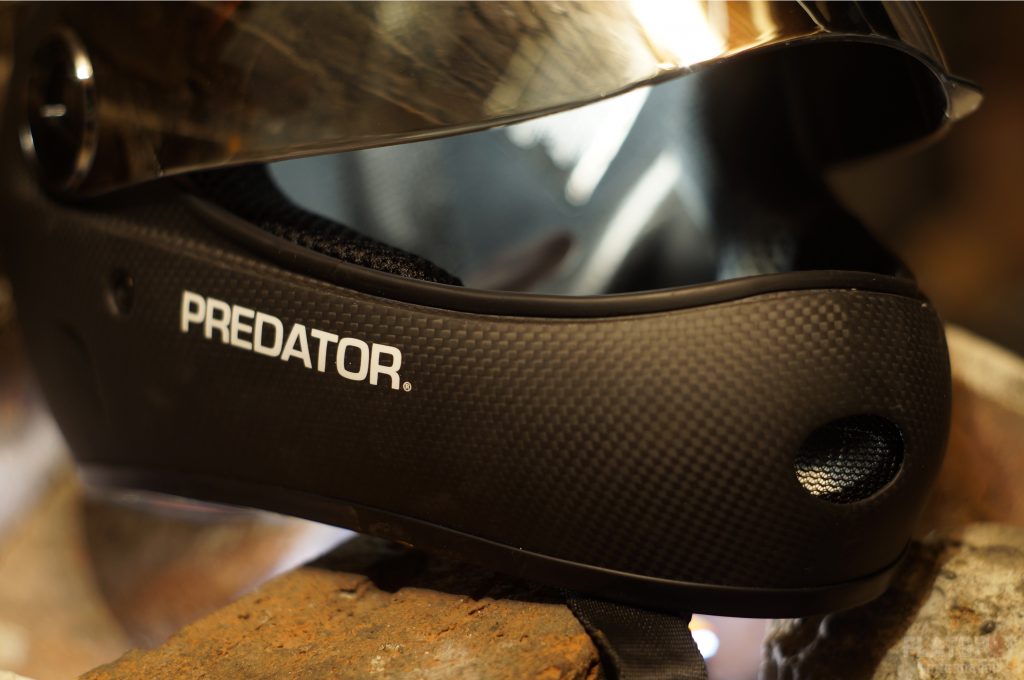 But now its even better. The regular DH6 had a plastic shell. The DH6-X has a full carbon shell. Making it the lightest and strongest downhill racing fullface helmet on the market (The Carbon TSG is about 75 grams heavier). The shape of the helmet was also modified to have a larger field of vision as well as a stronger and more substantial chin bar. It also comes farther down behind the back of the head for maximum impact protection.
The DH6-X comes included with a Silver Mirror visor as well as a black tinted visor. The mounting hardware for the visor doesn't require any tools, making it easy to swap between visors as the weather changes.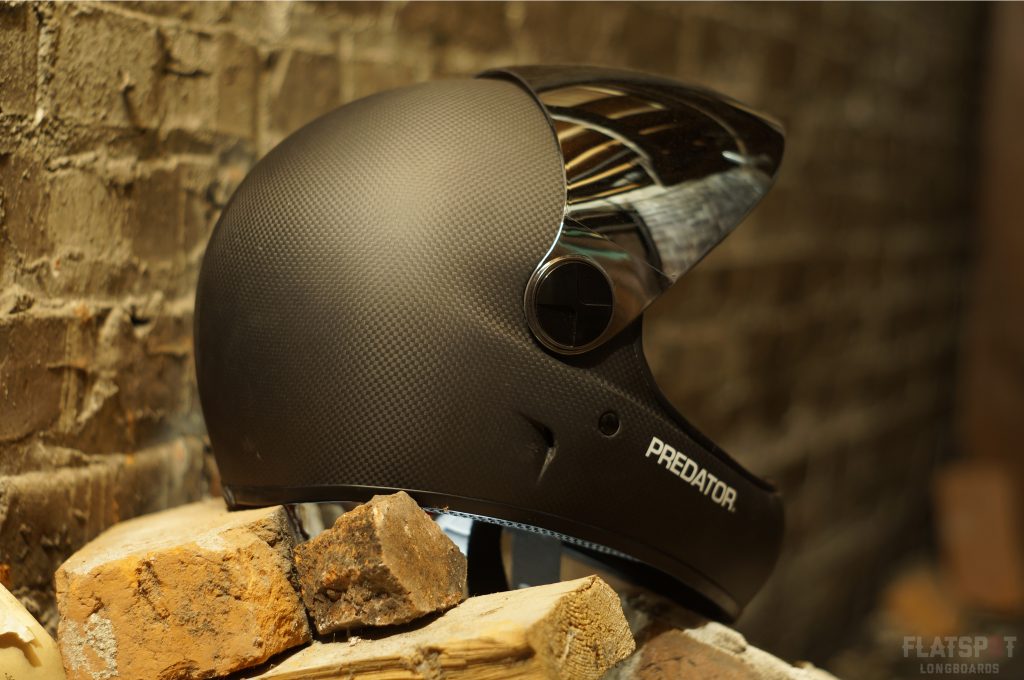 The DH6-X is a one size fits all fullface. Which in inches means that if your head has a circumference anywhere between 22.9″ and 24″ inches, this helmet will work great for you! To ensure a snug and safe fit, included with the helmet is a fit kit comprised of different cheek pads as well as a variety of helmet liners.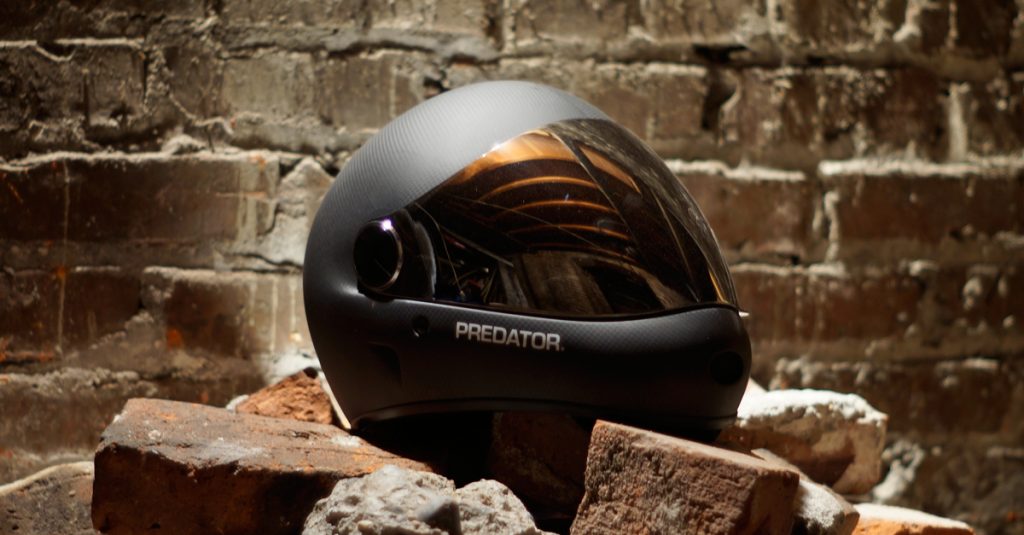 If you have any questions please feel free to shoot us an email at info@flatspotlongboards.com, message us on facebook, or call at 604 899 8937!

Latest posts by Mischa Farivar
(see all)