We finally have some T'Shirts that are a color other than black! This is a first for us, its been a dark four and a half years. But at least no one can see those mustard stains.
You might have heard us spouting the usual "Support your local skateshop!" rhetoric. Well that applies to individual skaters as well. It feels good to know that all of our shirts are screened by a hard working skater. Jonathan Nuss in particular. Of course we could shave some dollars ordering from a massive company or china. But its far more satisfying to put a few bucks in a friends hand than a strangers hand.
Not only that, but we just asked him to spice it up and throw us whatever colors he had around and were rad. This is what we got!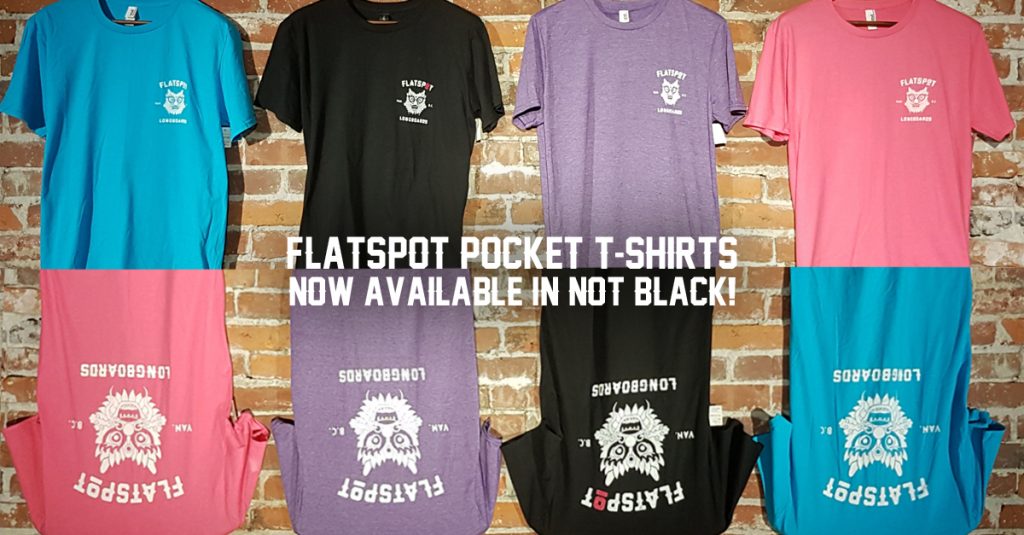 If you have any questions please feel free to shoot us an email at info@flatspotlongboards.com, message us on facebook, or call at 604 899 8937!

Latest posts by Mischa Farivar
(see all)