What have been considered the best bushings for TKP trucks for years are now available in barrel shape for RKP trucks! Behold, the Bones Hardcore Barrels!
So what are these bushings and where did they come from? Once upon a time bones released the first hardcore bushings. They come in a pack of four. Two large cones for the baseplate side, and two short cones for road side. One of the awesomest things about these is they allowed for a turny set up that would max out its turn before getting wheel bite. The hard urethane insert with the softer outer layer meant you could get have a carvy set up that was still stable! You can take a better look at them yourself:
Luckily for everyone who likes to ride downhills, Kevin Reimer has been developing products under Powell Peralta for the last few years. This has resulted in incredible wheels for both racing and freeriding. But this product, although small, may have the largest impact to date. The Bones Hardcore Barrels are an adaptation of the standard cone hardcores for RKP trucks, and all the benefits felt by street and pool skaters are carried forward.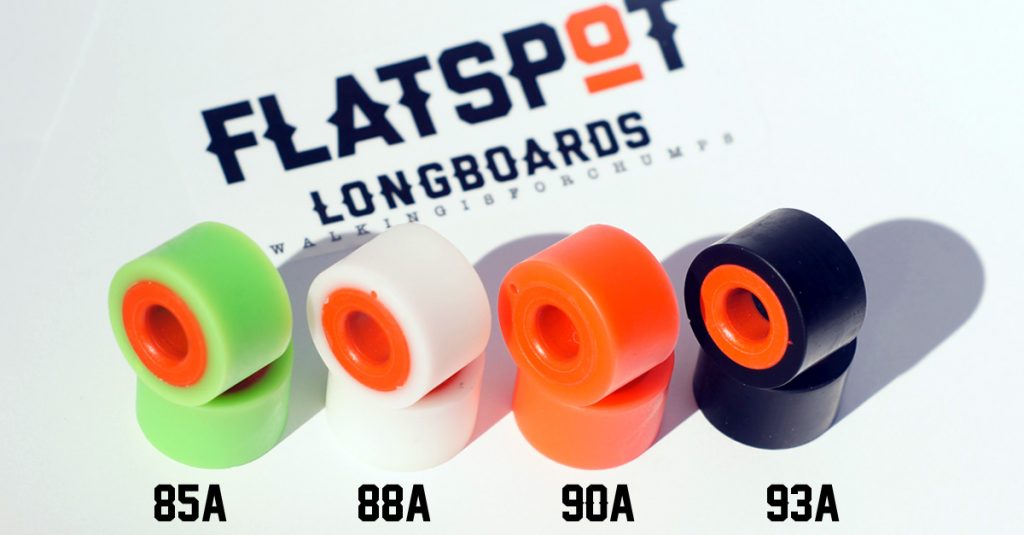 Your hanger will have less side to side slop because the hard insert inhibits lateral compression. This means your trucks will turn and steer better. It also means that they will have a quicker response. Not only that, but they increase stability. Overall, you can't really go wrong. There isn't even a break in period! Expect to run a softer duro than previous set ups.
If you have any questions please feel free to shoot us an email at info@flatspotlongboards.com, message us on facebook, or call at 604 899 8937!