Earlier this week we had an Low Brow Art Auction of local artists with pieces affordable to skaters. It was too much fun, here are photos for the fomos!
The Low Brow Art Auction had an epic vibe. That might sound all hippy-dippy, but its true, the energy was spot on, and skaters and artists alike were inspired. Stressed & Depressed Dispensary brought out an incredible selection of art. Bob High explained the art theory and stylistic approach to the art on display (art history degree, go figure). Alain Sayers was AMPED on everything, and was contagiously stoked, we even still have some of his prints for sale in the store. Plus Ken Foster SHOWED UP! Might have been last minute, but that talented man managed to sell 100% of what he brought, despite the fact it was the last few minutes of the show. Big ups to Les Robertson for taking photos of the event!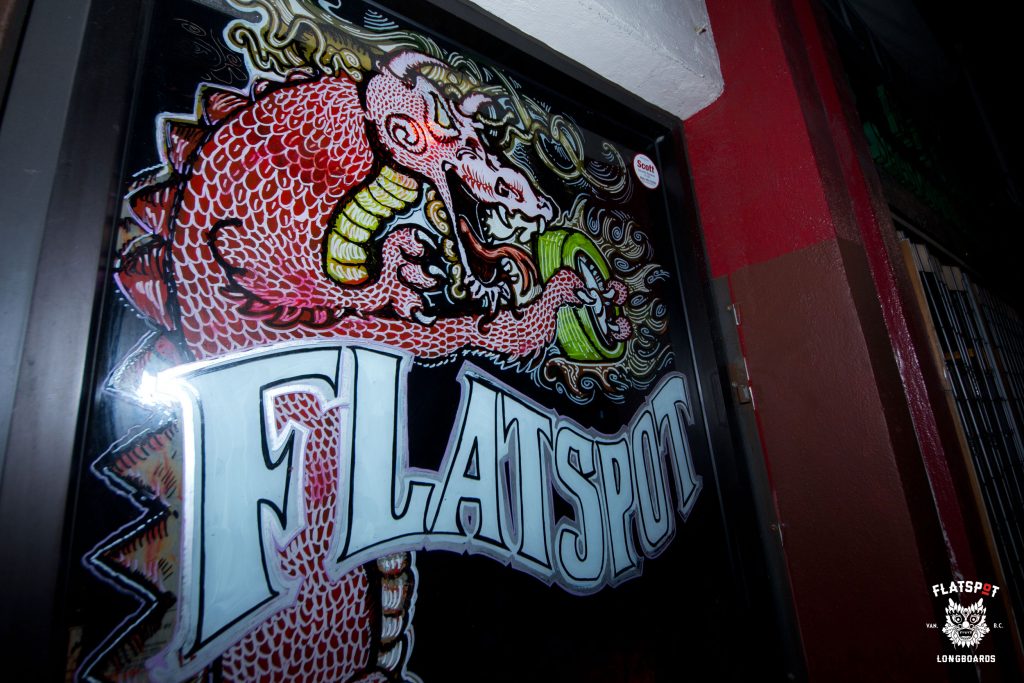 The art of Bob High is there to greet you before you even enter the store for the art show! It was only fitting to do a show like this, because the store is ALREADY covered with pieces from local artists!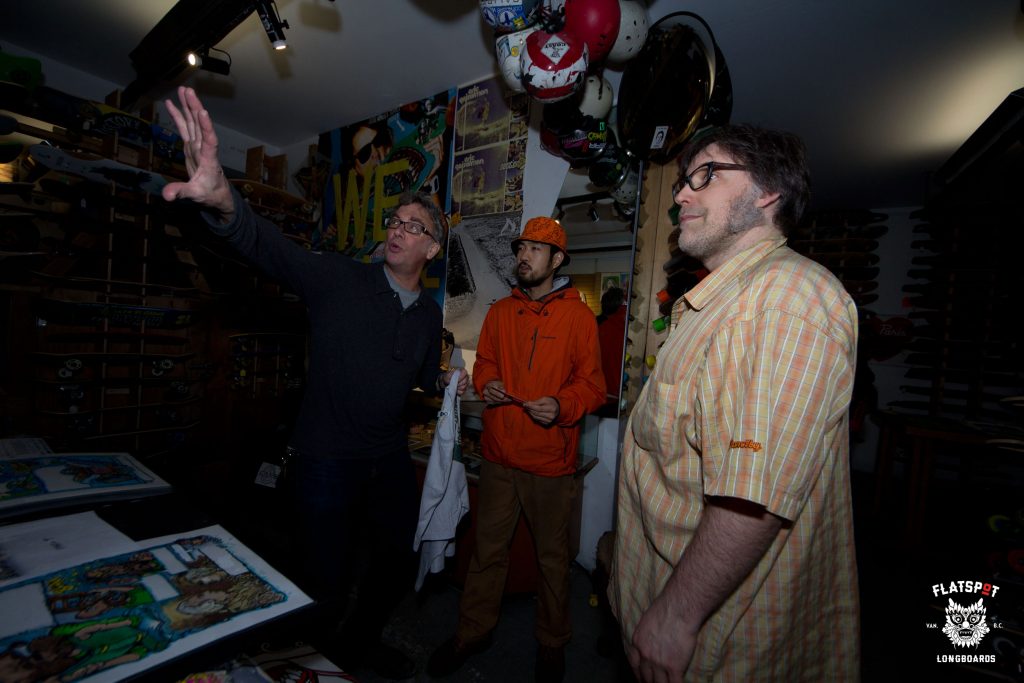 Alain explains his wall of art (left). David Malmo (right) helped curated the event and brought out his massive collection!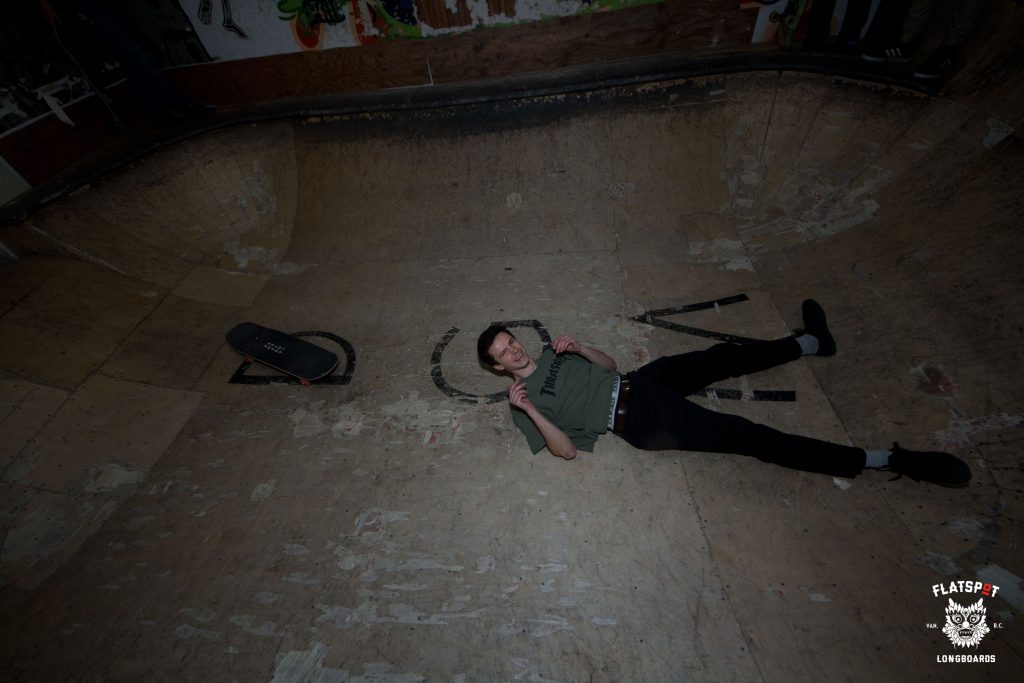 The bowl was open during the entire show. The bowl, while being skated, is the shops best live art piece.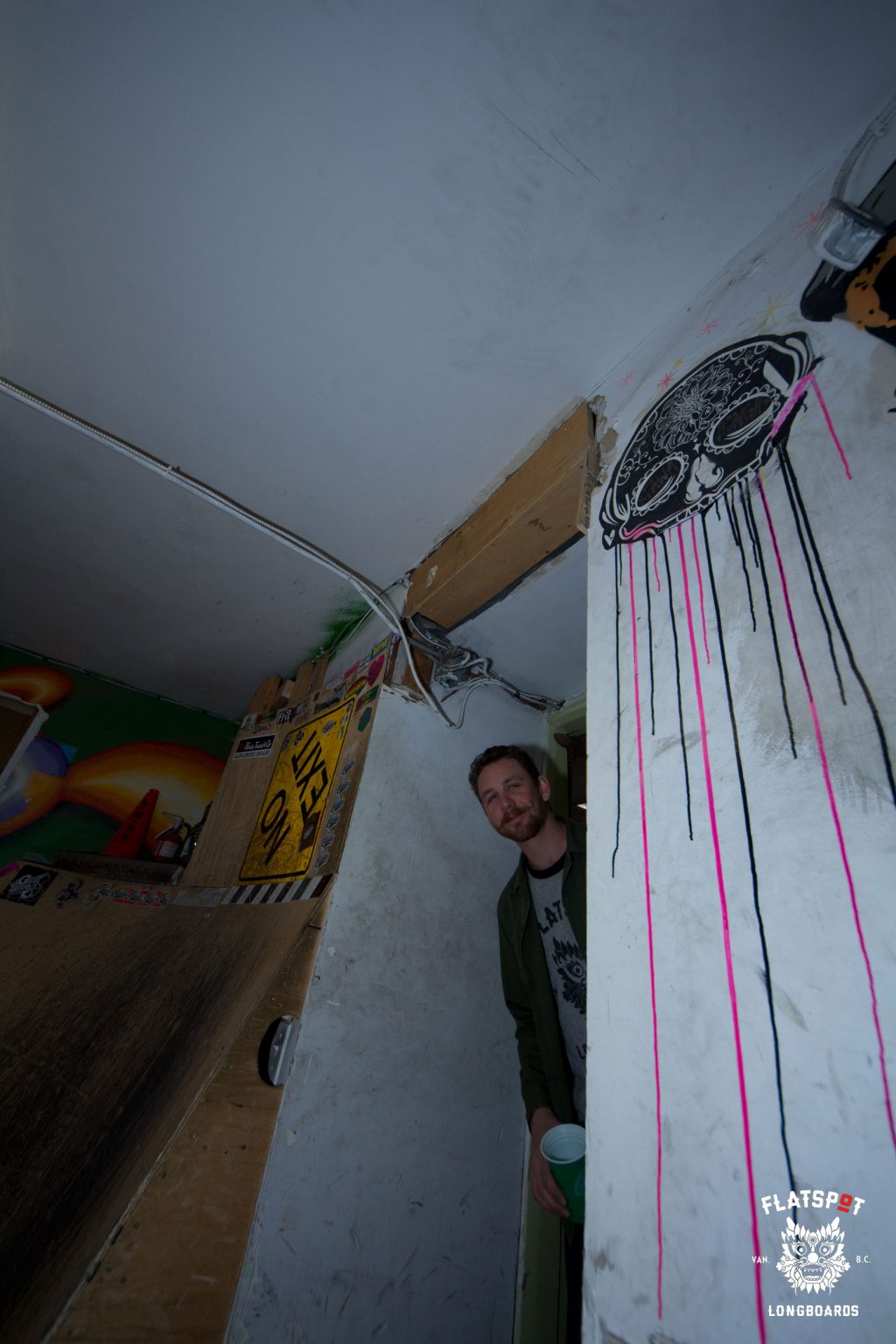 Troy clearly had a positive visit with the bartender recently. Dude is clearly content.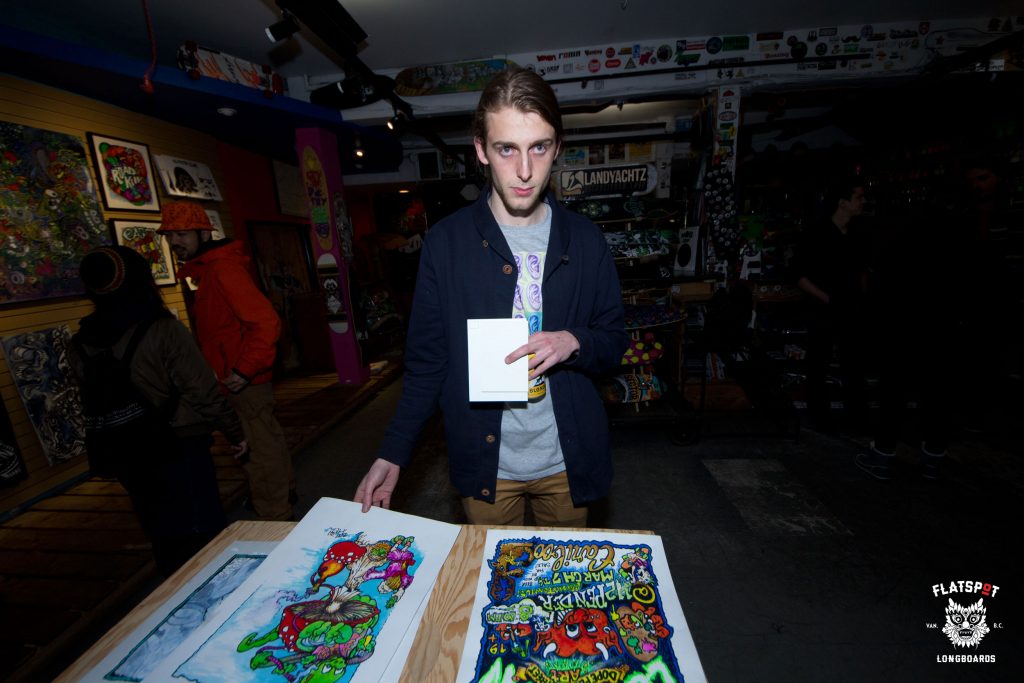 Ben Williams browses some Bob High original pieces. Unlike other art galleries, you can TOUCH the art! Even the originals!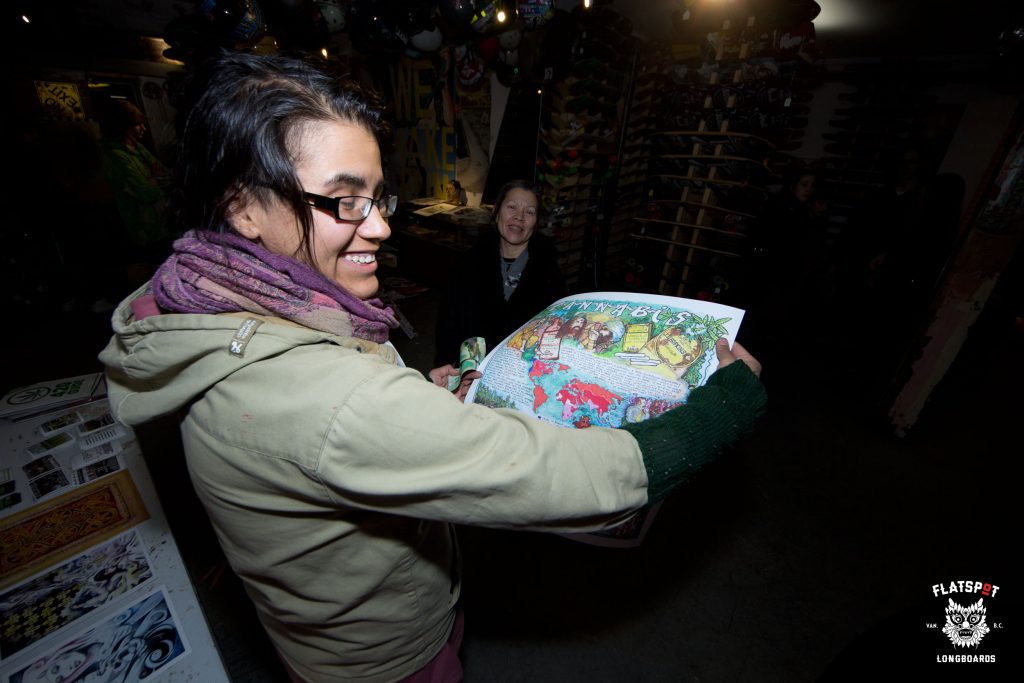 A happy customer holding a Bob High print on the global history of Cannabis.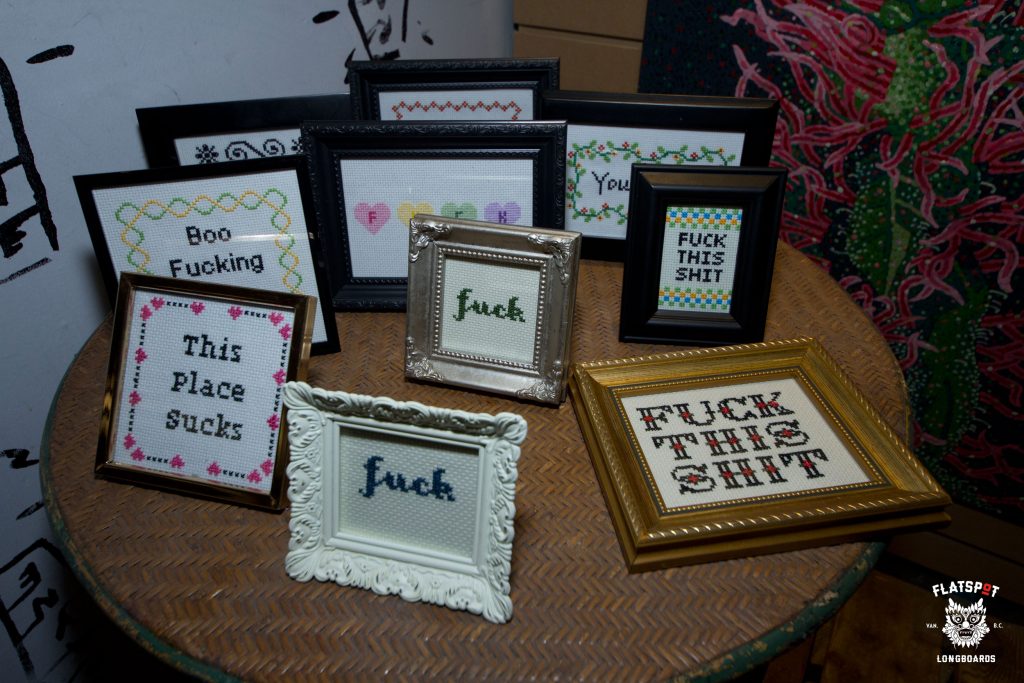 Whoever said that stitching and knitting aren't hardcore and metal as fuck are just straight wrong. These are all for sale at the shop!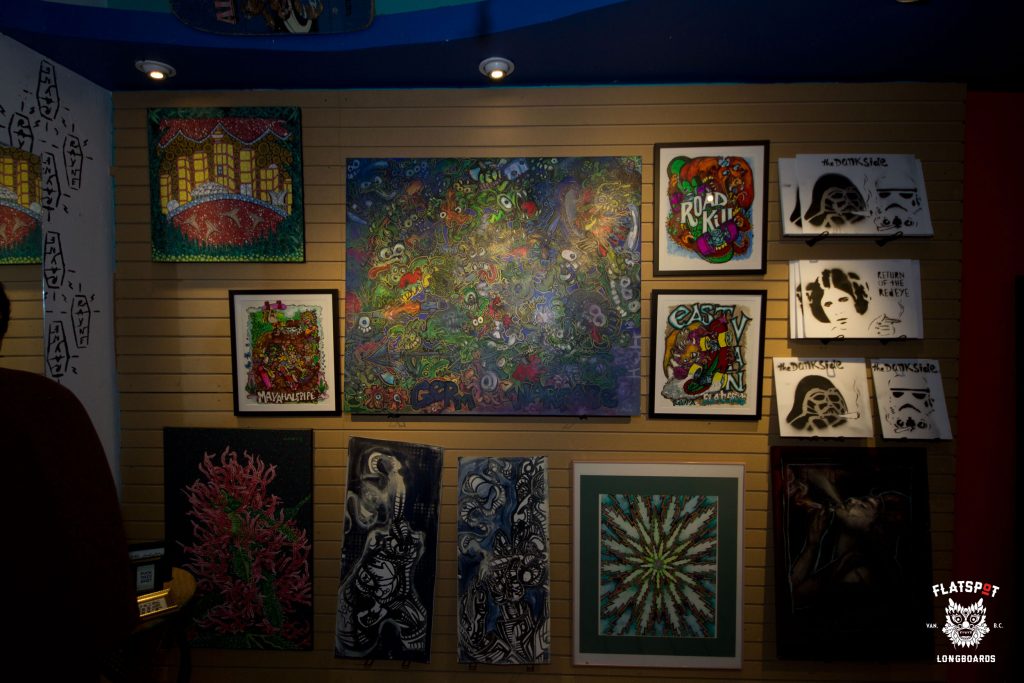 Some of the pieces brought over by Stressed and Depressed aren't small! Check the Live Stream Video on a brief explanation of this art by Bob High.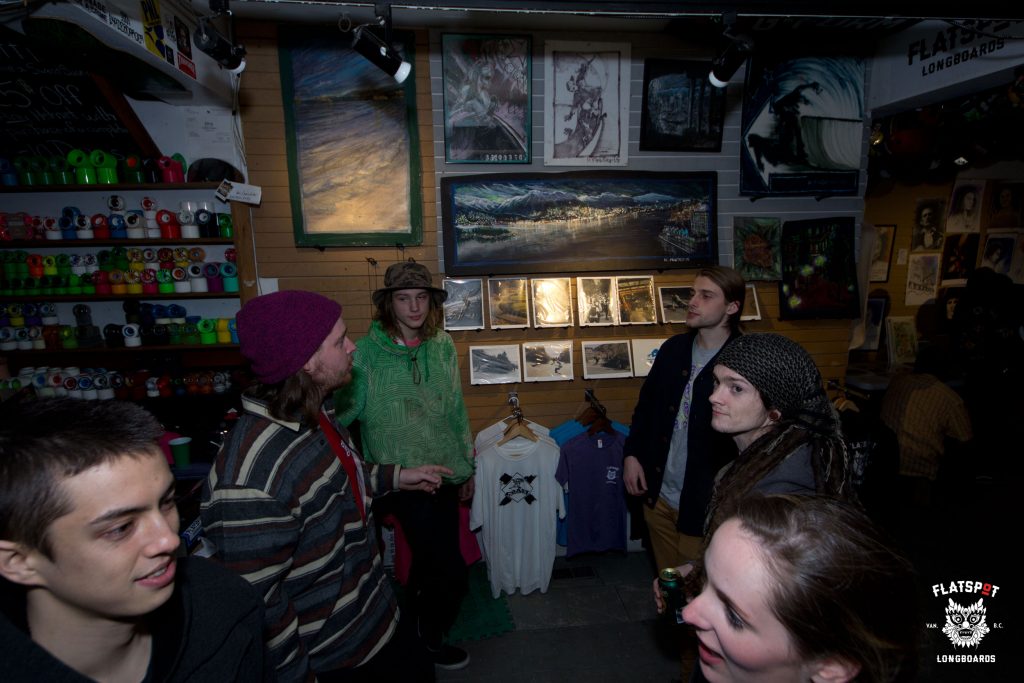 Various Coasties discussing the different art theory behind the pieces and how that fits into a contemporary aesthetic context. .  or just beer and skateboarding stuff. Who knows. Behind them is Flatspots personal collection of Ken Foster pieces! We've known Ken for years and its been a pleasure getting to know him and his art. Bellow is a better view of his art.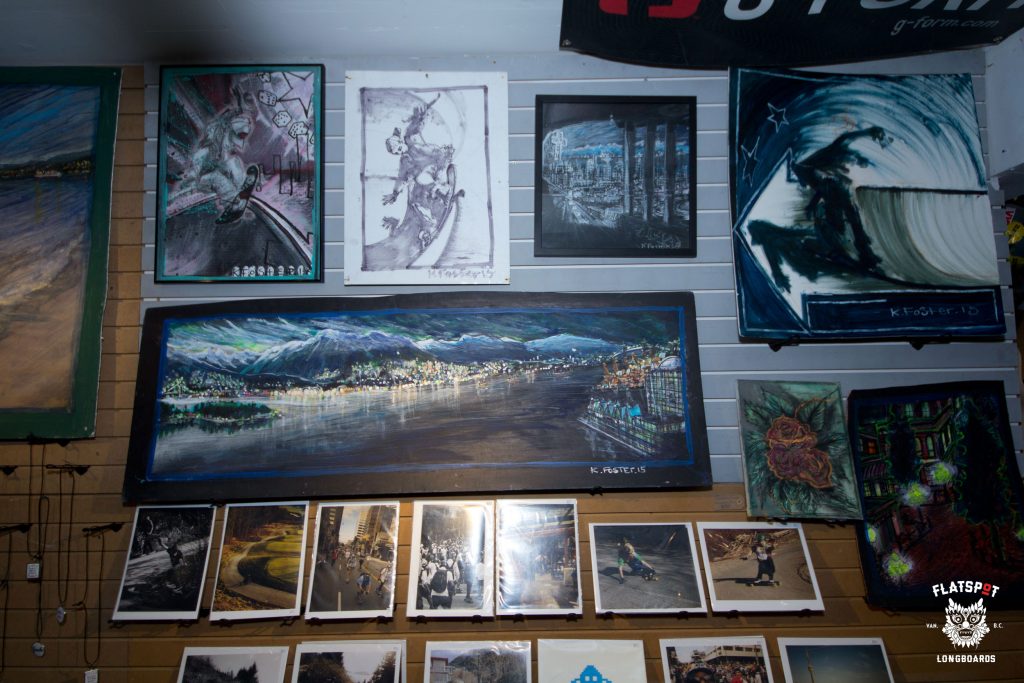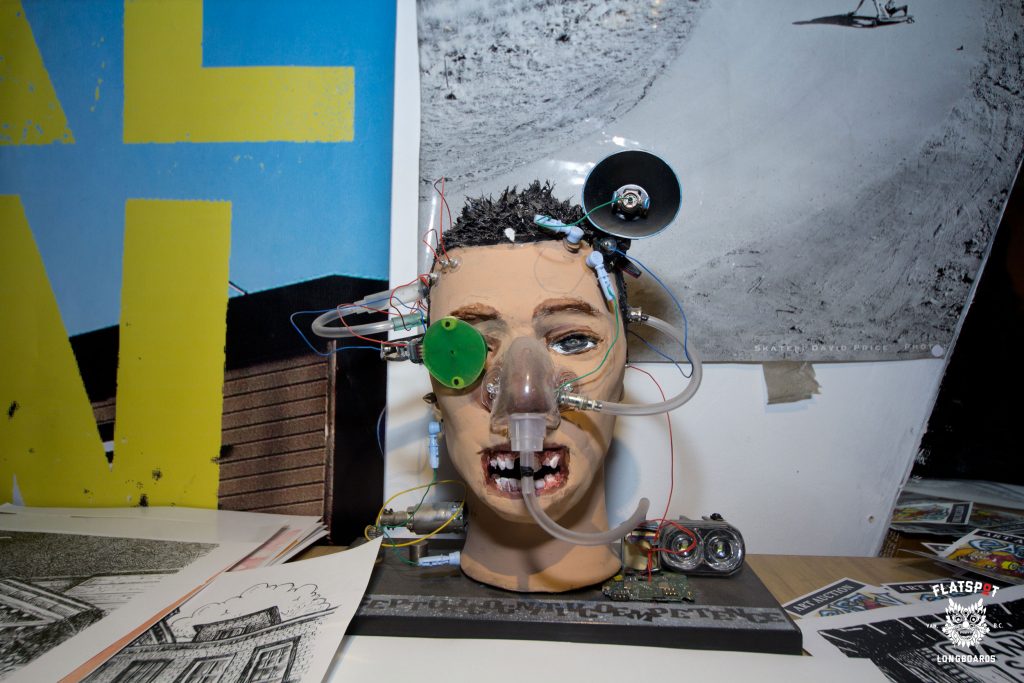 Sculpture by Bob High donated to the shop just before christmas.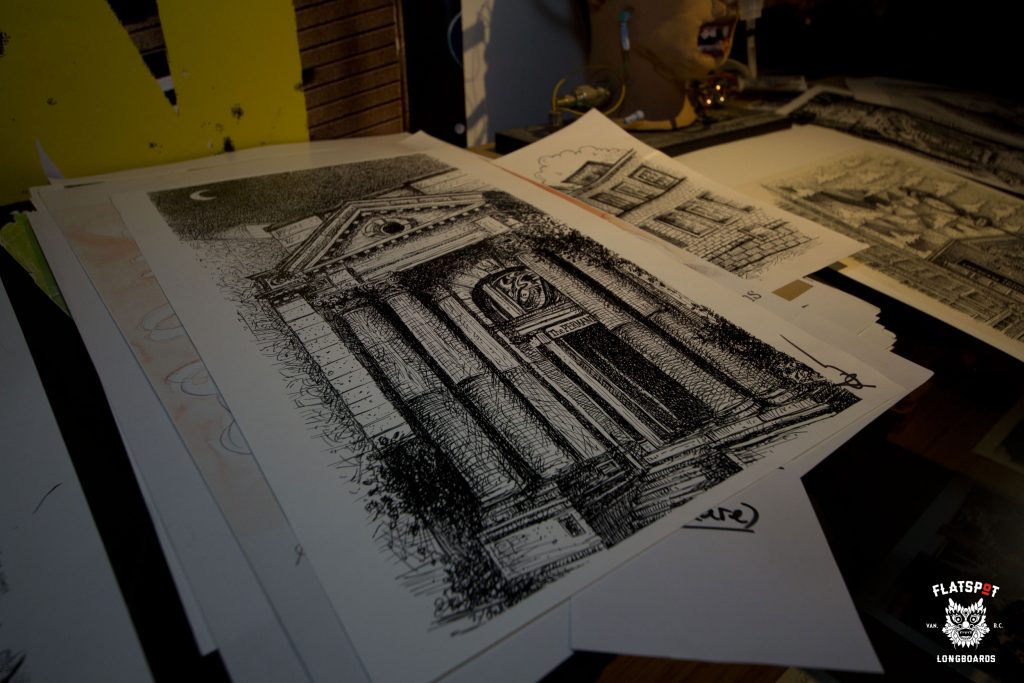 Prints on prints on prints! Alain Sayers prints are prolific and affordable. They generally go for $5 a pop, and are still available in the store!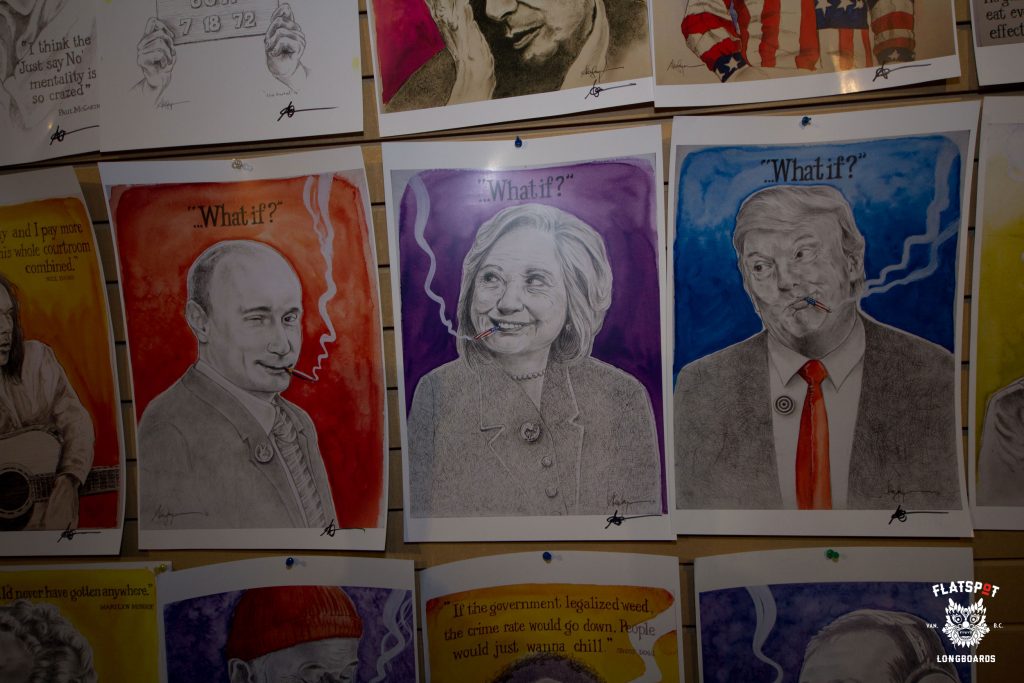 Haven't you wondered which of the most influential facists of the world committed heinous acts violating human rights while high? Alain wonders.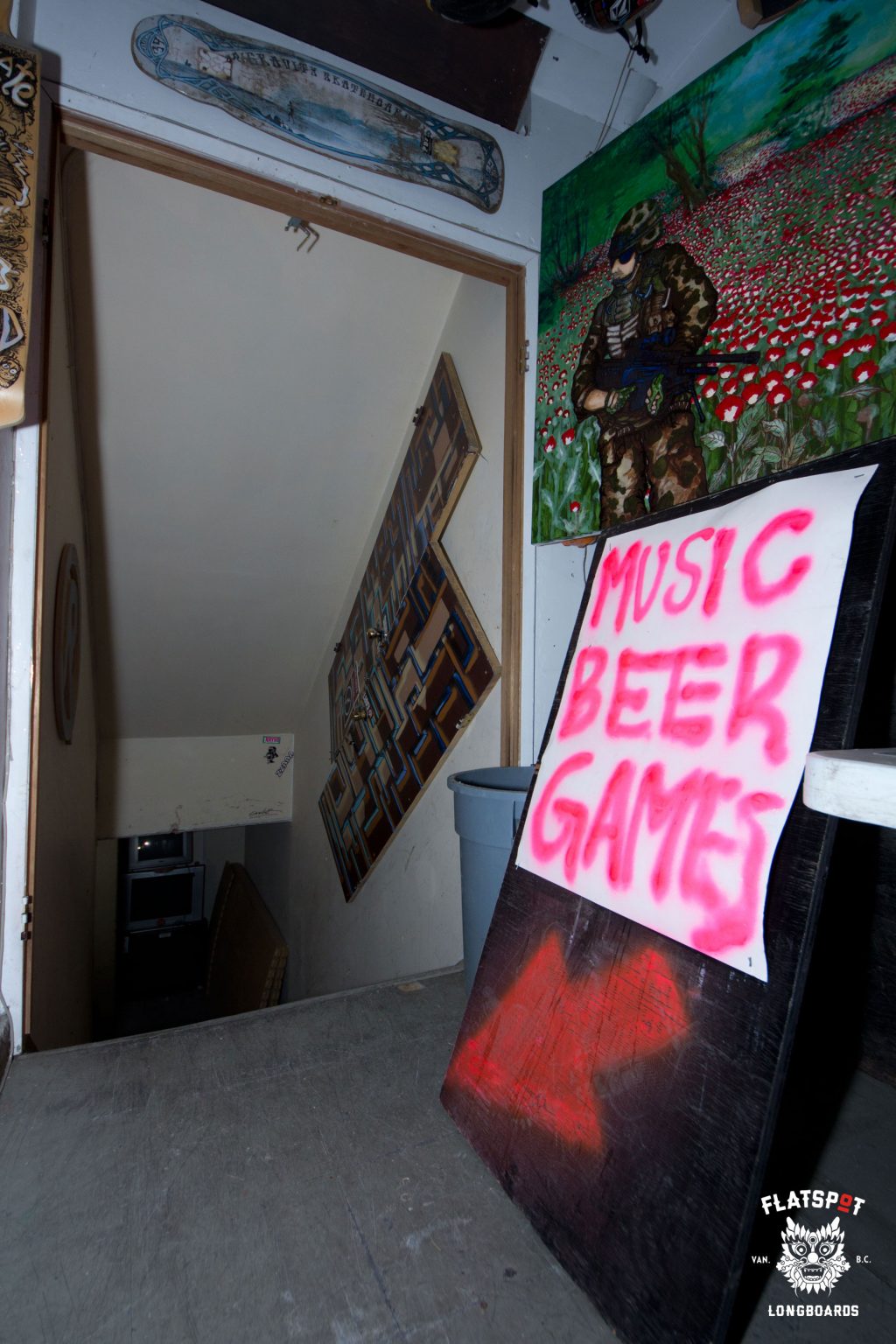 We opened up the under layer for the art show. Just descend and you will find all the things you could ever need. Sometimes people descend and don't emerge until the next day!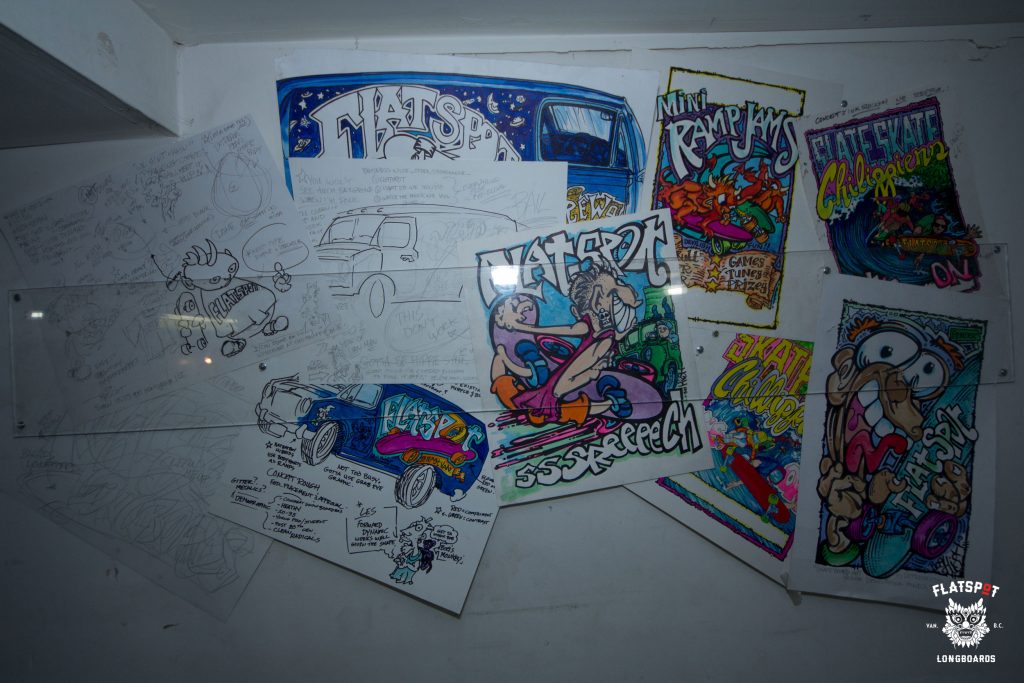 Bob has done a number of different graphics for us over the years. He painted our front windows for example! The best part is watching Bob turn a concept into image that encompasses not just a statement, but a feeling or even culture.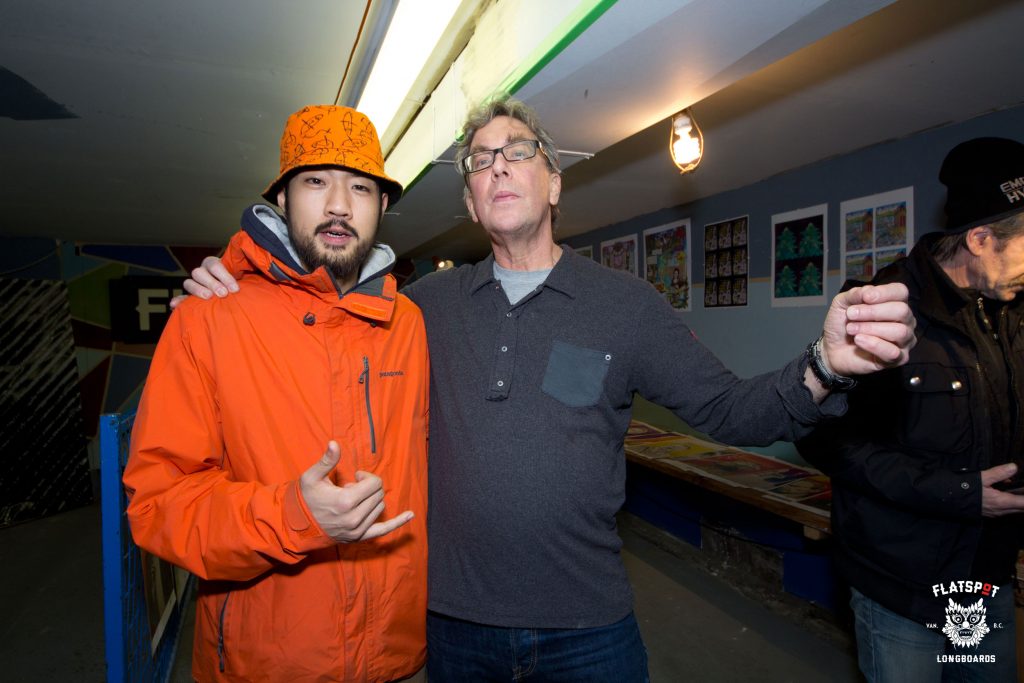 Alain taking pride in his work and showing off the epic goods of the art show.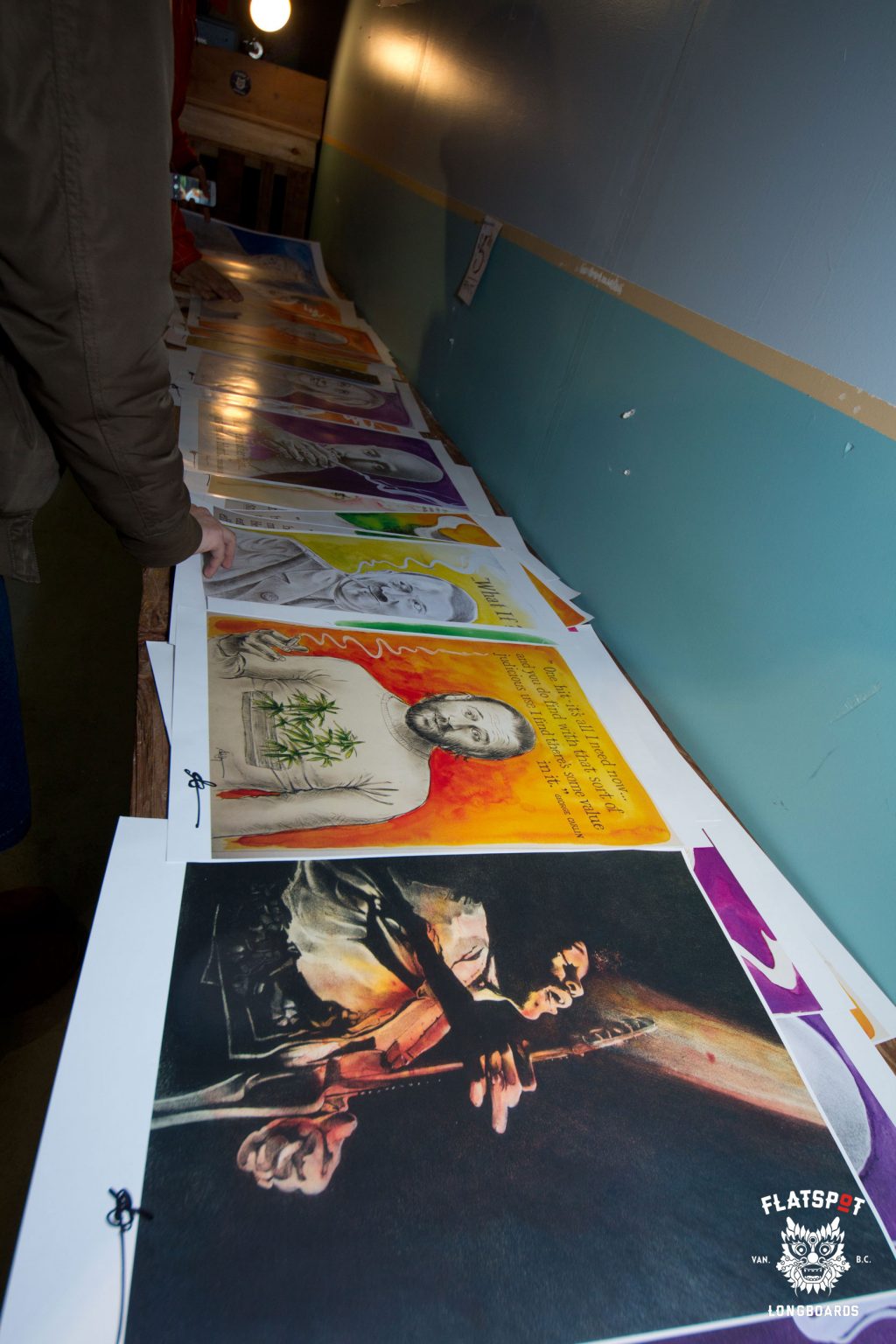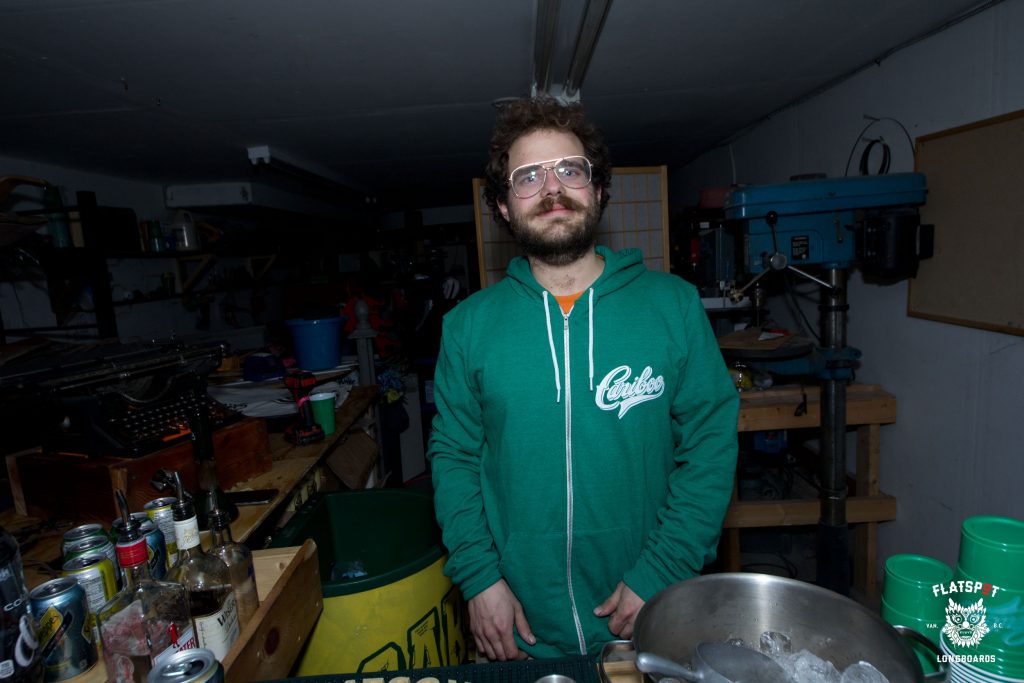 The Bar Walrus was in full effect. Huge thanks to this friendly furry fella, wouldn't be able to pull this shit off without him!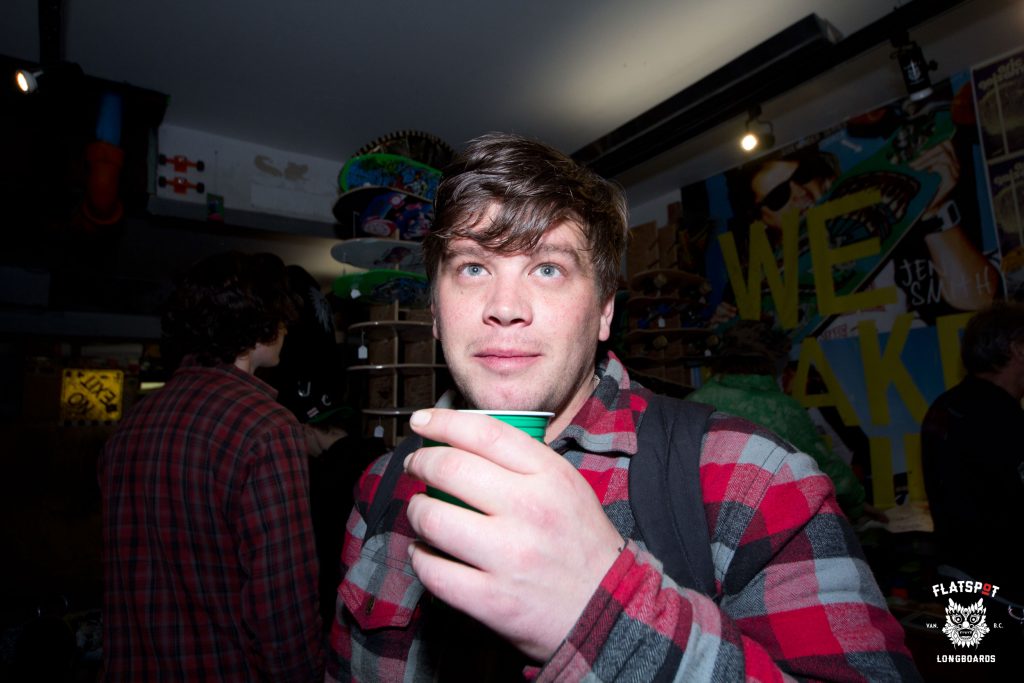 Tony contemplates the war on drugs and how institutionalized oppression has a history of inspiring incredible artists. How this art show is a stunning foray into the interconnectedness between prohibition, drugs and creativity. And also probably in the process of regretting that he is looking straight into the flash.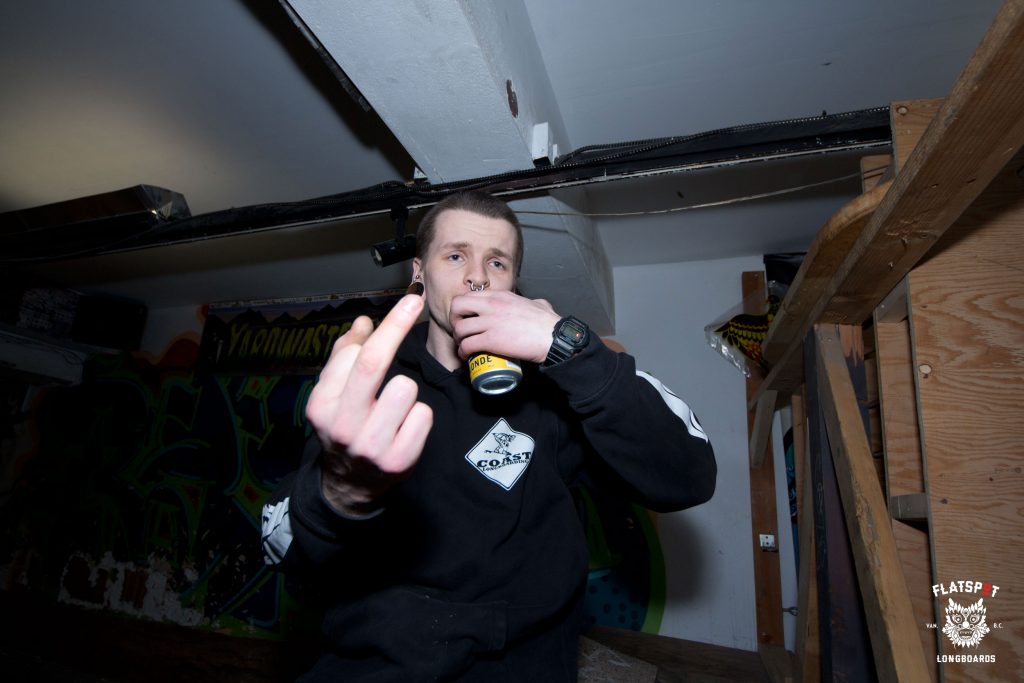 Have no idea who that hoser is. But he sure is rude.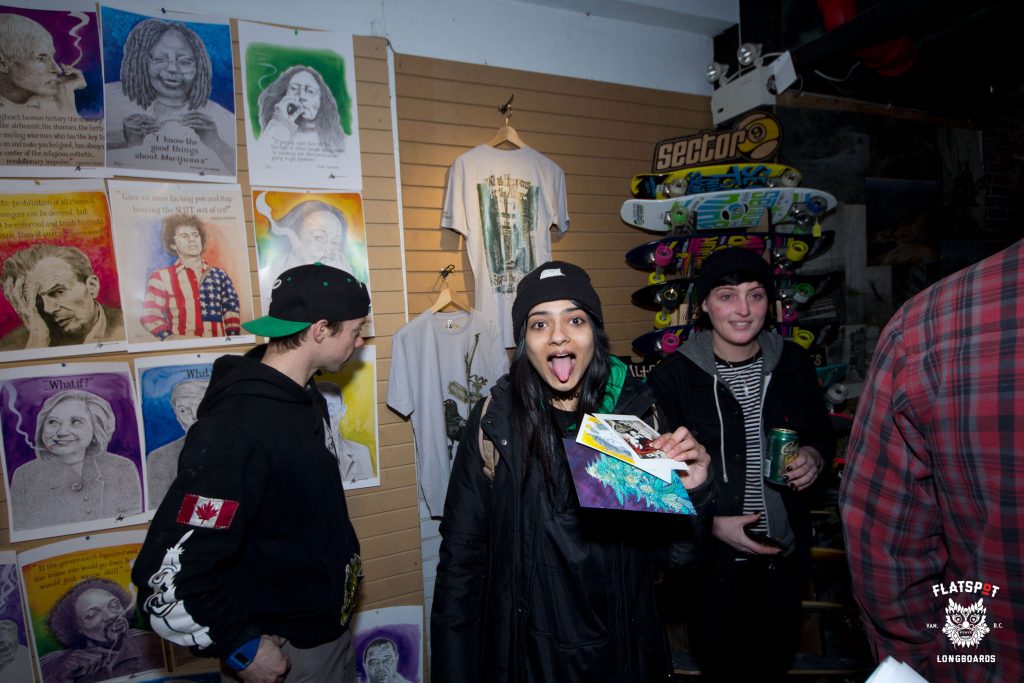 Someone is very excited with the affordable art that they are now the proud owner!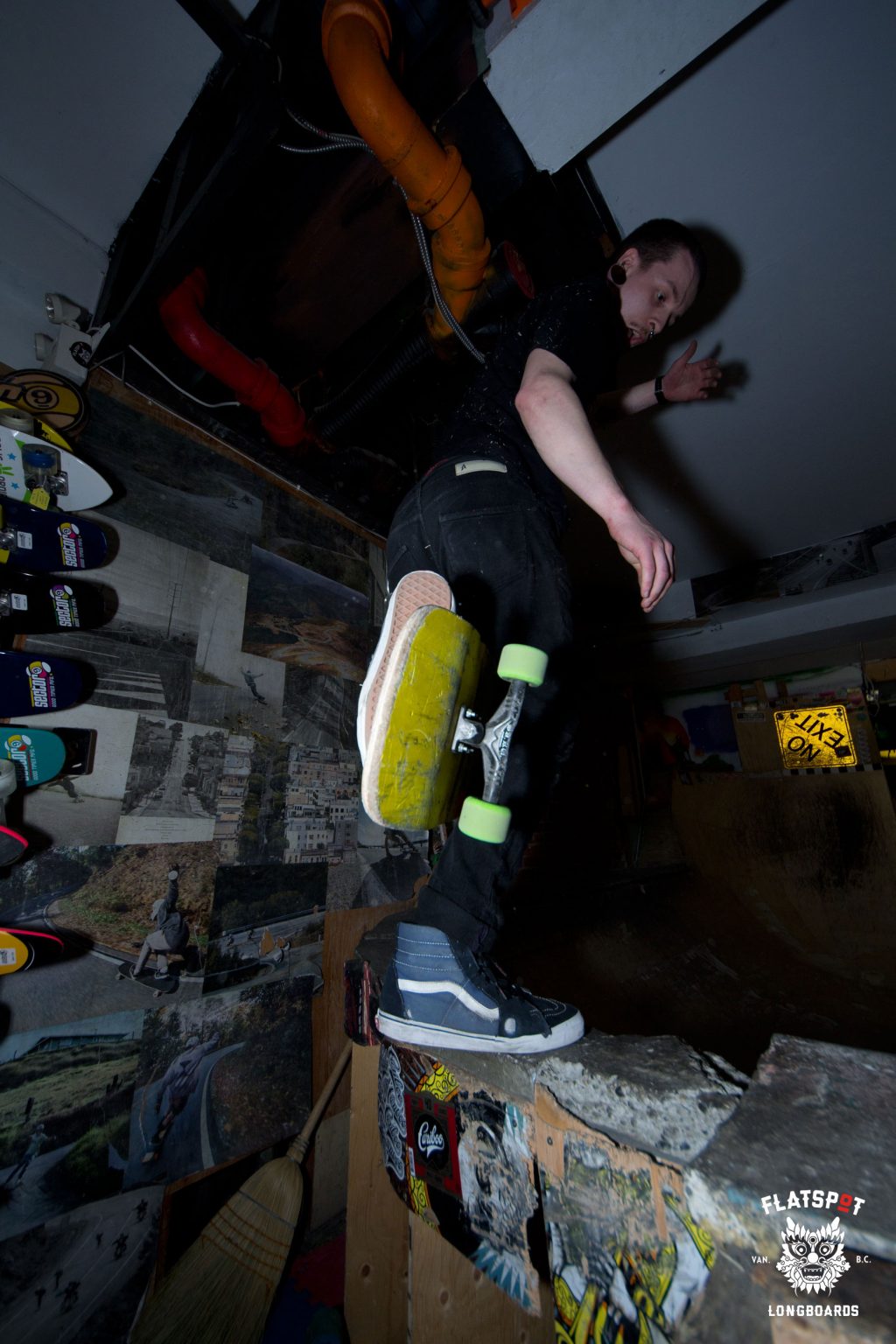 So maybe that hoser is definitely Danny Smith, and maybe he has the wackiest bag of silly tricks that will blow your mind.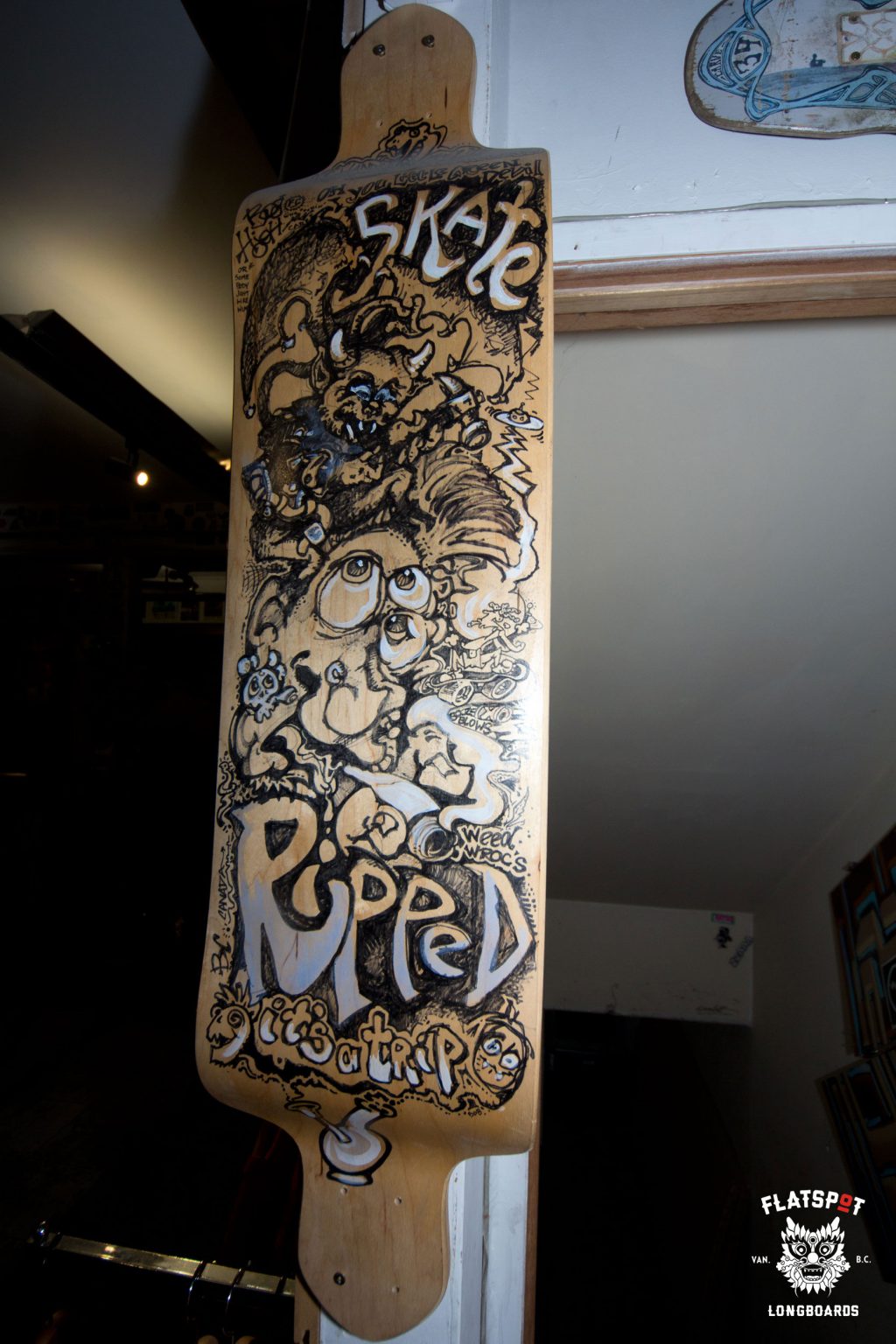 Some friendly DTES neighbourhood advice from Bob High.
Yes – that is a Nintendo. And yes, it was working and free to play all night. And yes, you should definitely be bummed you didn't get a chance to mash buttons for an hour.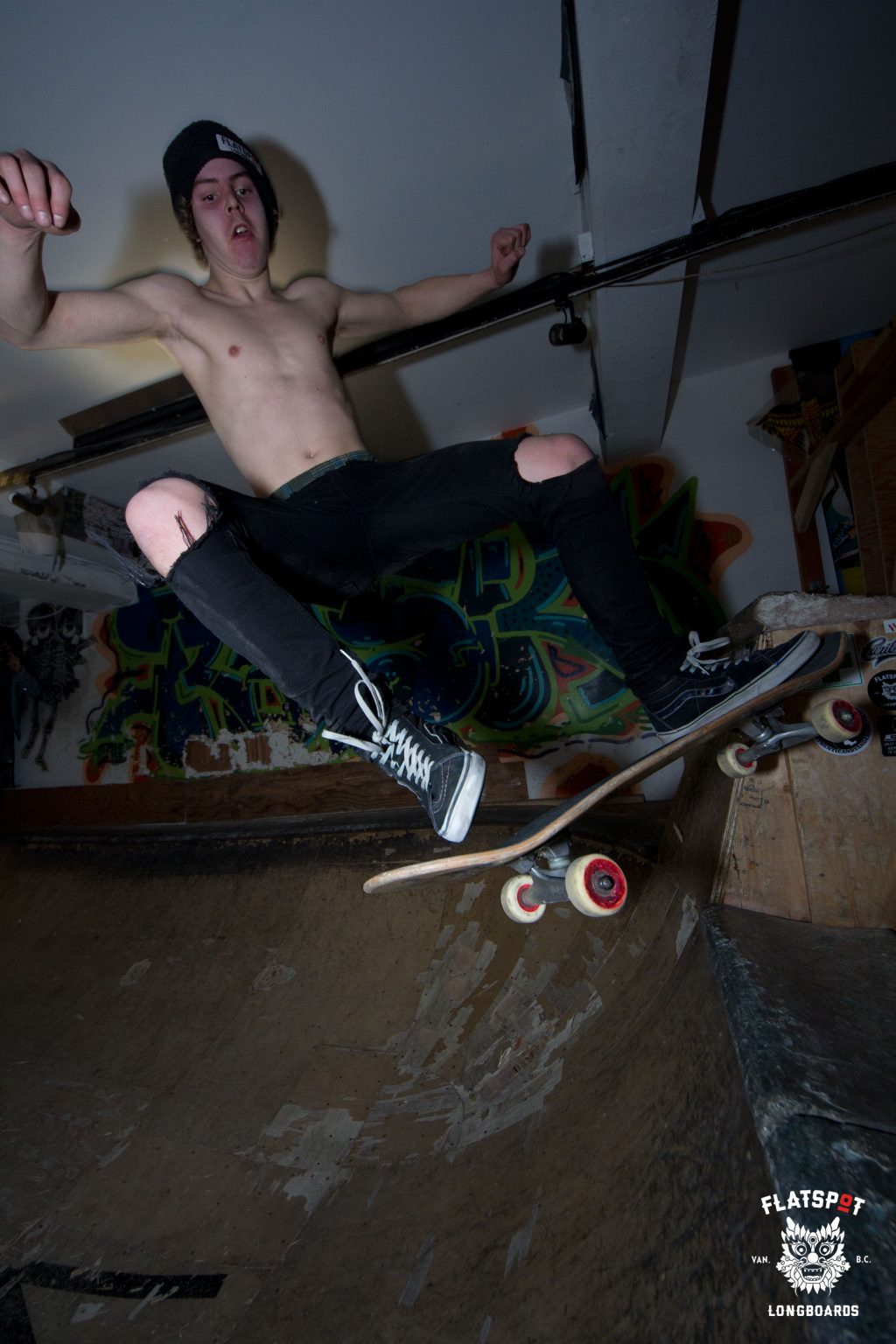 Last but not least – here is a Live Video we recorded from the beginning of the Art Show. Both Bob High and Alain Sayers kick off the night by introducing some of the amazing pieces from the evening.
If you didn't get a chance to attend the art auction, don't worry, it was so much fun we have decided that we need to do it annually (potentially bi-annually).
If you have any questions please feel free to shoot us an email at info@flatspotlongboards.com, message us on facebook, or call at 604 899 8937!

Latest posts by Mischa Farivar
(see all)