Loaded boards have done what is sometimes unimaginable and updated and added to the line up to include the all new Omakase directional single kick skateboard to their line up. Get all the details here and check out the new Palm and Roe versions of the Omakase.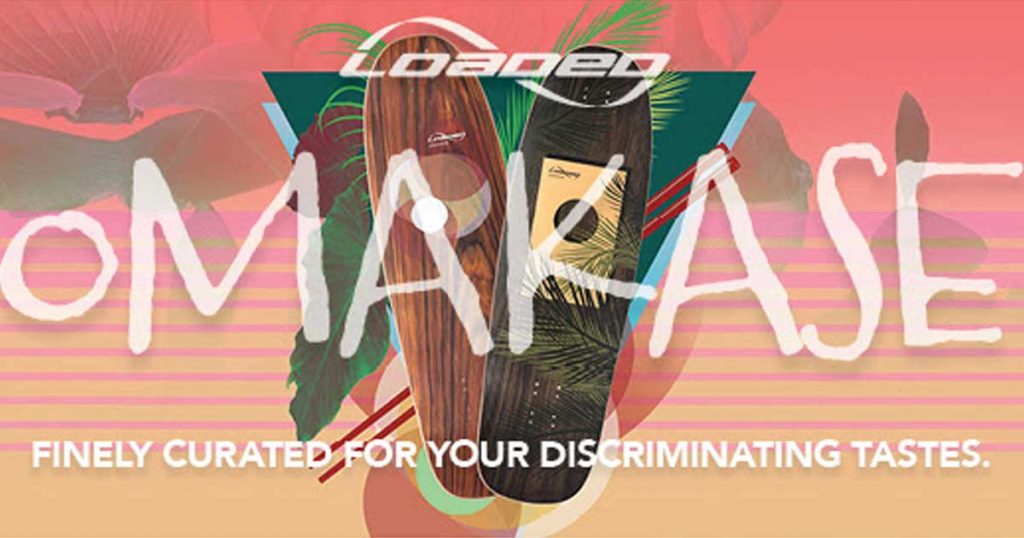 THE LOADED OMAKASE
In matters of taste and experience, deferring to another's curation can be a radical act of choice. Originally designed around the Unlimited e-skate system, the Omakase stands on its own as a highly user-friendly analog board. Short, wide, stable, and nimble, the Omakase is a palate-pleasing performer for cruising, commuting, freeride, and freestyle longboarding alike.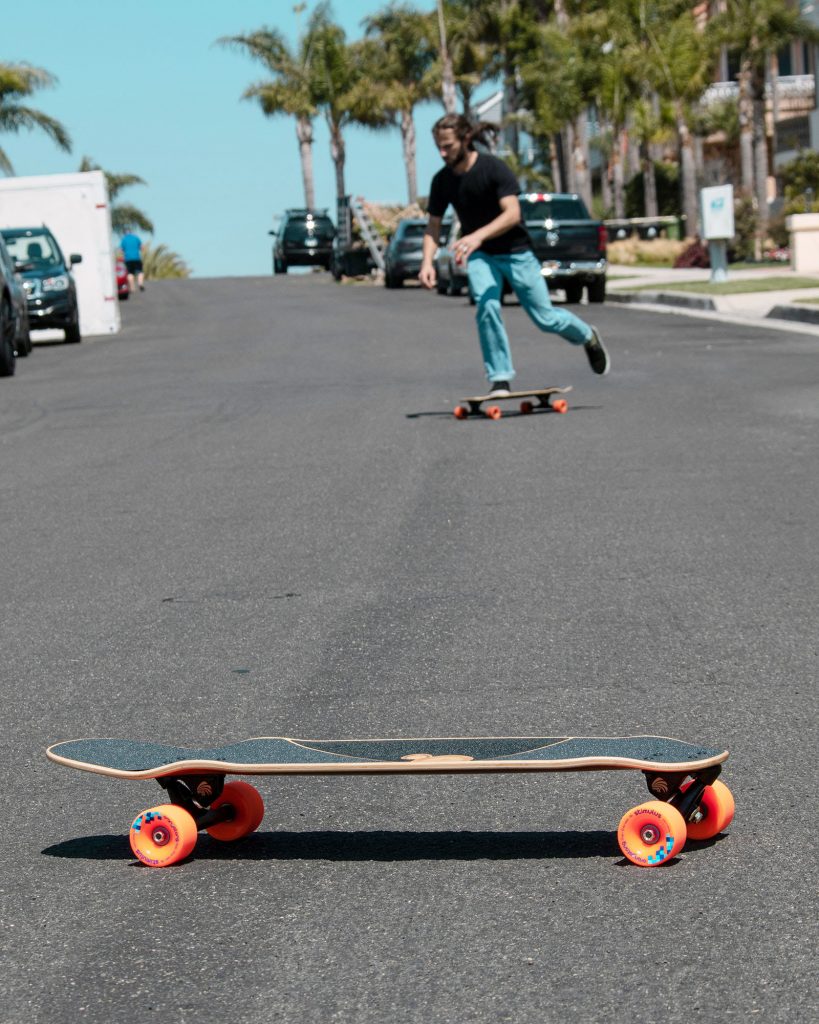 SPECS
Length: 33.5" / 85.1 cm
Width: 10" / 25.4 cm
Wheelbase: 20.75-22" / 52.7-55.8 cm
Profile: rocker
Weight (deck only): 4.0 lbs / 1.8 kg
FUNCTIONAL DESIGN
The Omakase's generous width maintains a solid and stable feel even on such a compact deck length. A hefty kicktail generates pop, leverage, and control for freestyle tricks and surfy maneuvers. Mild griptape provides cruising comfort and trick execution. Two wheelbase options allow for customized board handling and accommodate standard and reverse-kingpin trucks.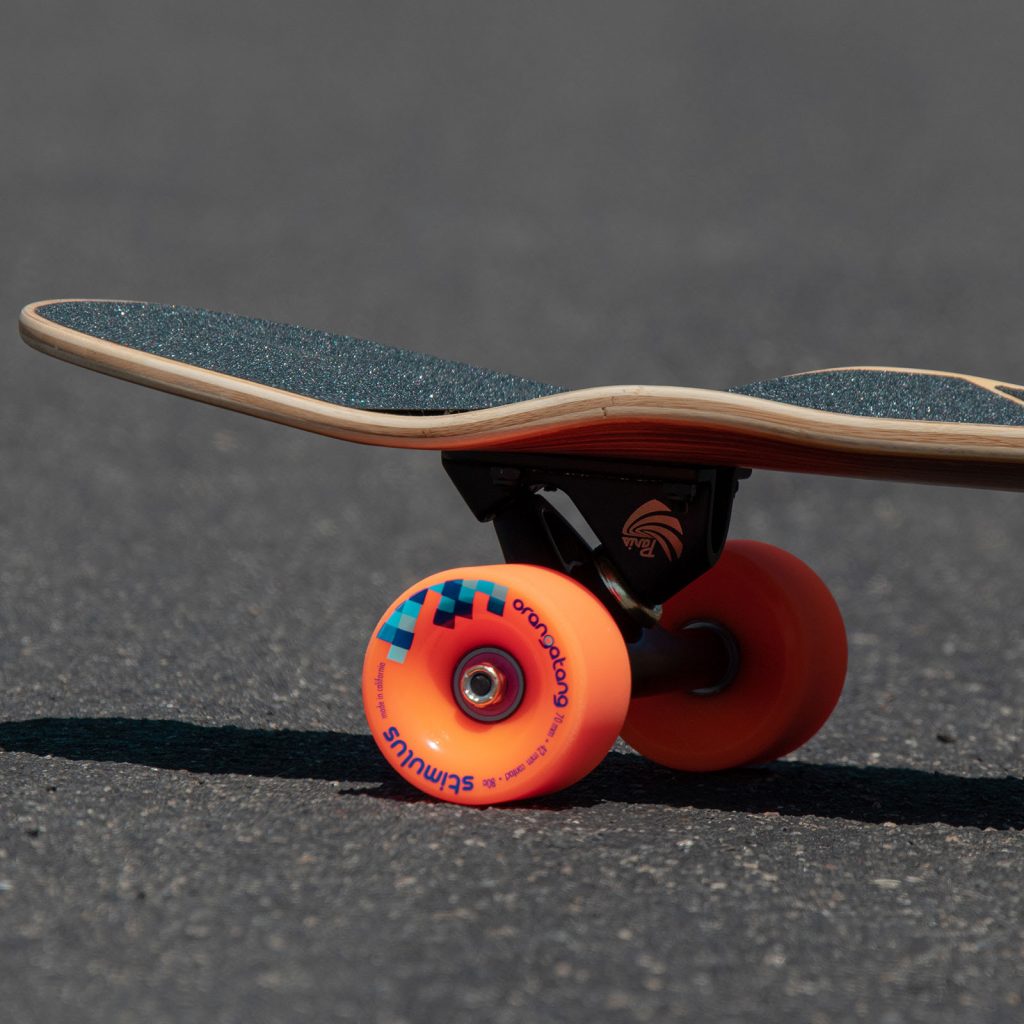 CURVACEOUS CONFIDENCE
Rocker profile and mild concave ensure a comfortable and confidence-inspiring stance. Subtle wheel well flares increase wheel clearance and create ergonomic reference points for your feet.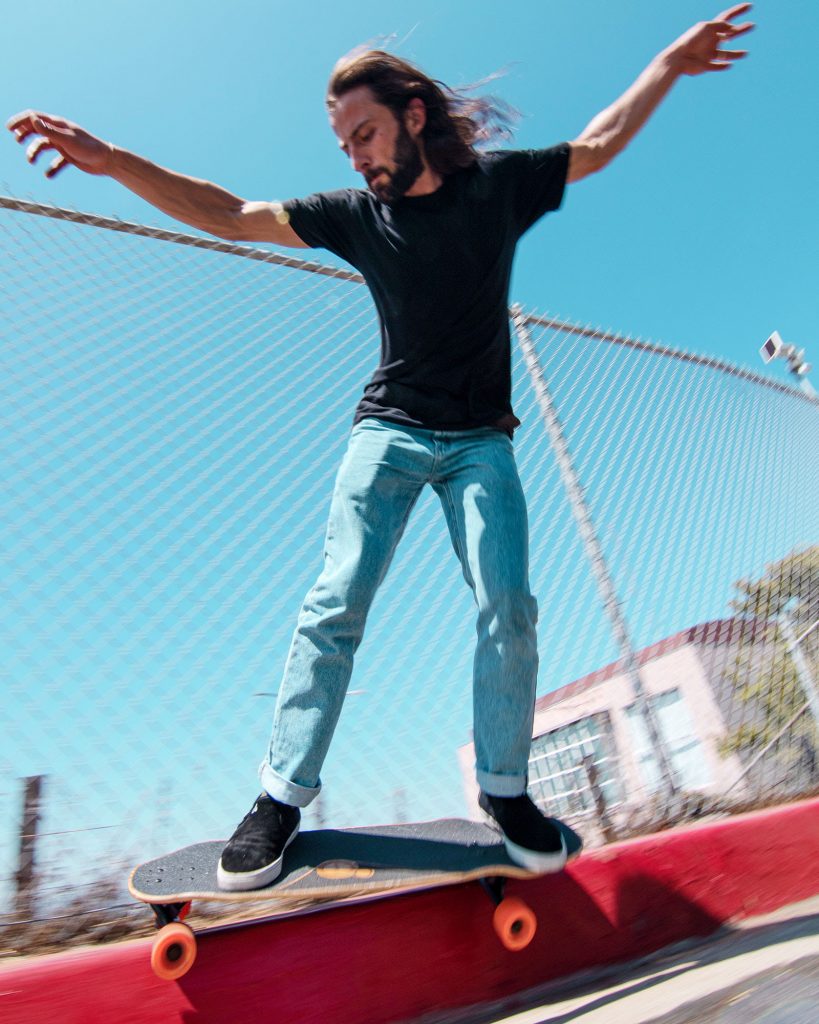 STIFF, LIGHT, AND DURABLE
A three-layer bamboo core is sandwiched between fiberglass/epoxy layers for lightweight strength. The Roe graphic features a rosewood bottom veneer, while the Palm graphic sports a black walnut bottom veneer.
Starting with the Omakase, we've begun expanding to new manufacturing resources to bring you a broader array of awesome skateboard experiences while maintaining the Loaded quality commitment.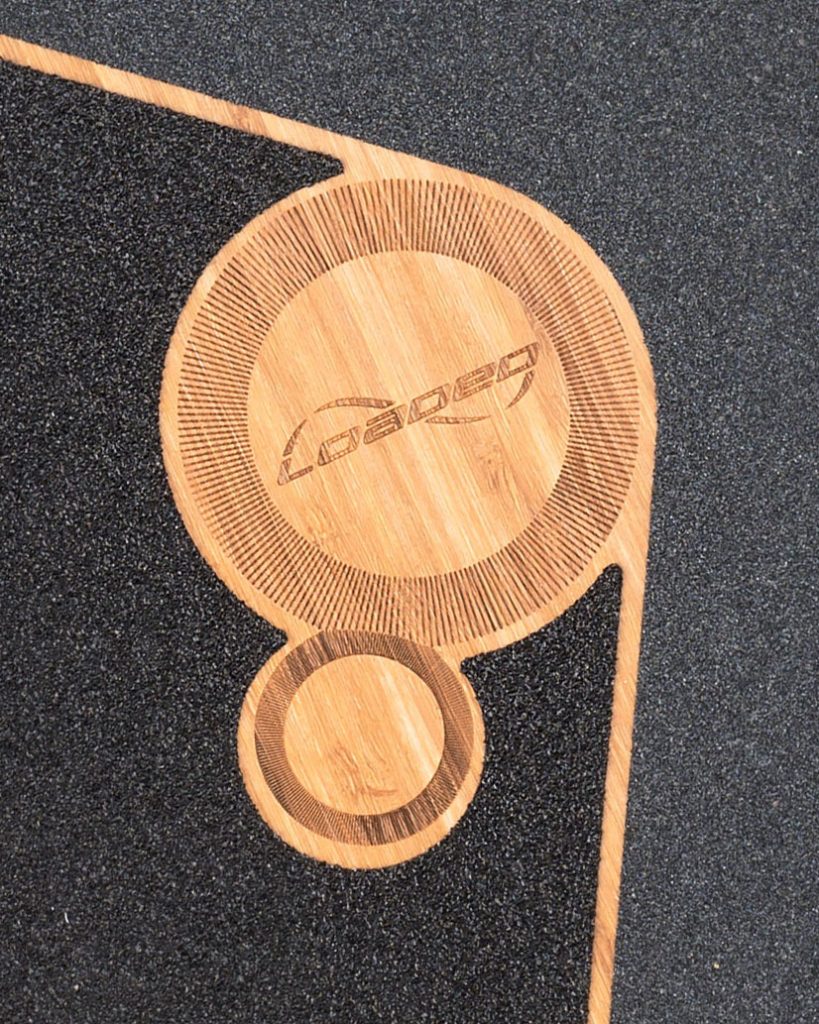 GRAPHICS
Top surface design is laser etched into the top bamboo veneer. Available in two graphics: Palm and Roe (the Canyon graphic is exclusive to the Unlimited Omakase Solo Complete).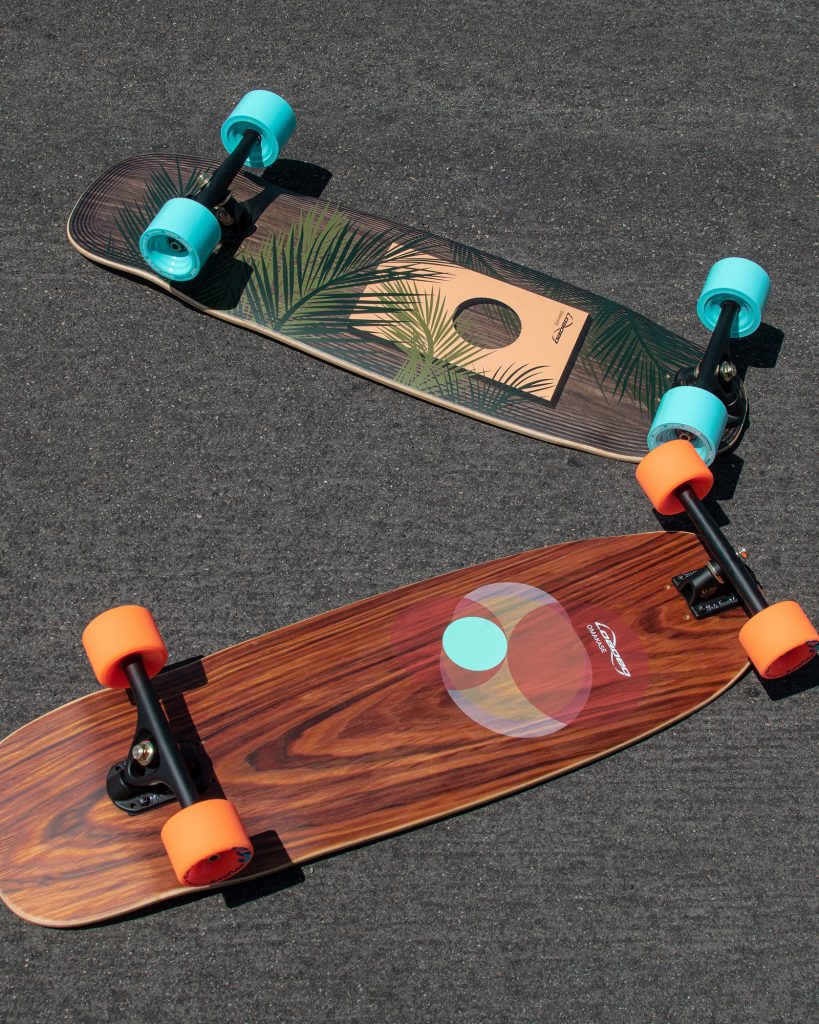 Learn more about the new Omakase in our Board Breakdown video:
A strange and enigmatic sushi chef preys upon two unsuspecting pedestrians, tantalizing their simple human minds with delicacies beyond their wildest dreams.
---
If you haven't found what you're looking for, be sure to check out our full selection in our web store. We've got one of Canada's largest selection of decks and completes ready to ship worldwide.
---
If you have any questions please feel free to shoot us an email at info@flatspotlongboards.com, message us on facebook, or call at 604 899 8937!