Remember the Chubby Unicorn? Well, its not chubby anymore, and it quit eating rainbows and now lives strictly on the pain and suffering of its enemies. The new BLOOD SLAYER is absolutely ruthless.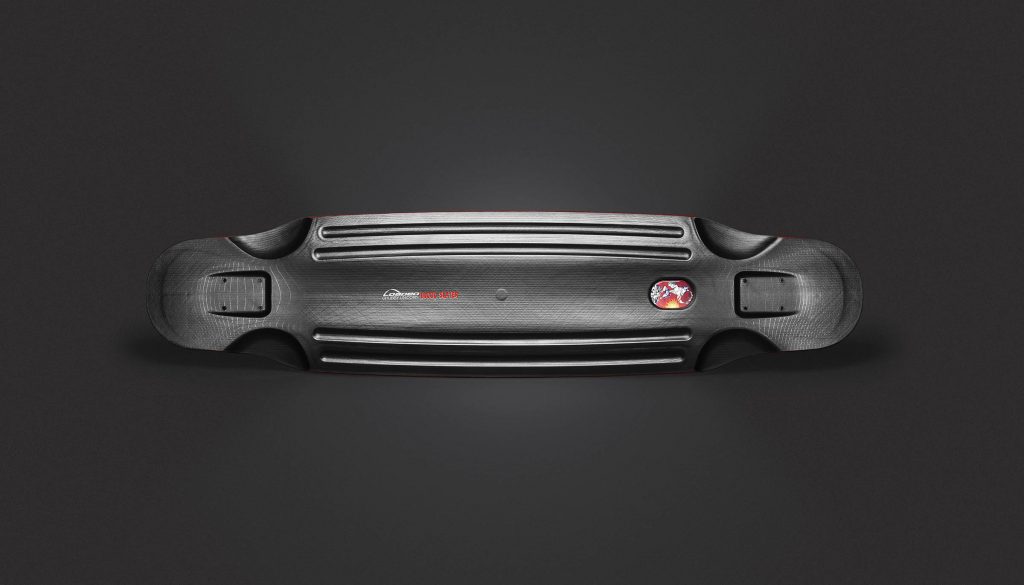 How do you make a white board new? MAKE IT BLACK! And thats exactly what loaded did. They took the legendary Chubby Unicorn and rereleased what was once a quaint and cute mythical creature as a black murderous demon – THE LOADED BLOOD SLAYER. What is different about this board? As far as we can tell, just the color. Which isn't a disappointment in the least! This is the most technically advanced thing loaded has ever produced, and in the most versatile and multi faceted shape. As to make it the ultimate board. It is what defined the term "Quiver Killer." Because once you get one, you wont need any more boards. Basically forever. There isn't a single thing I can think of to change, let alone improve on this board. Its as good as it gets and anything past this would just be overkill.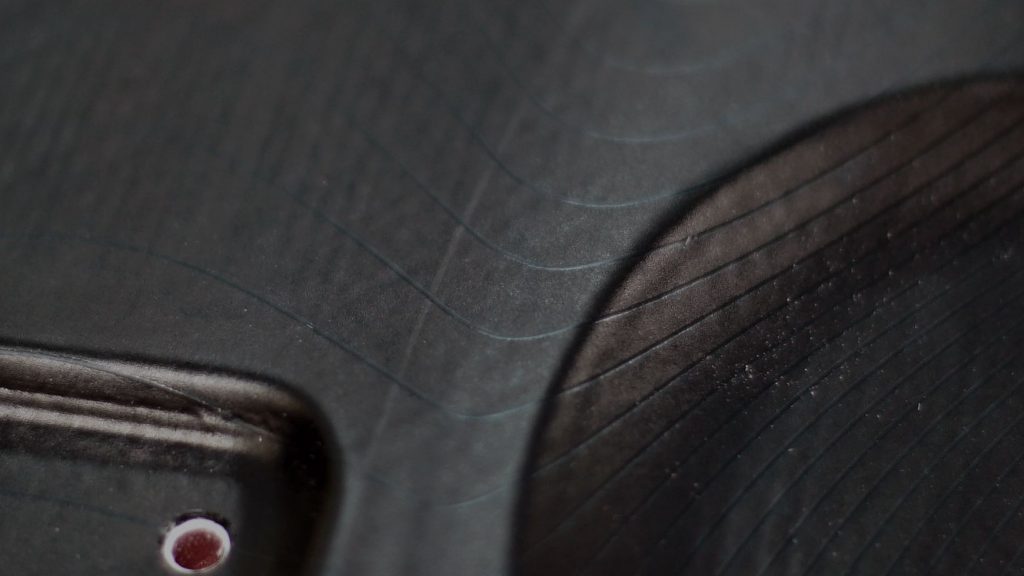 UHMW BOTTOM LAYER – GAZE AT ITS INFINITE DARKNESS!
The first massive and highly impressive defining feature of this board is the UHMW bottom layer. UHMW (Ultra High Molecular Weight Polyethelen) is an extremely hard form of plastic. UHMW commonly used to make slide pucks (knowledge is power!).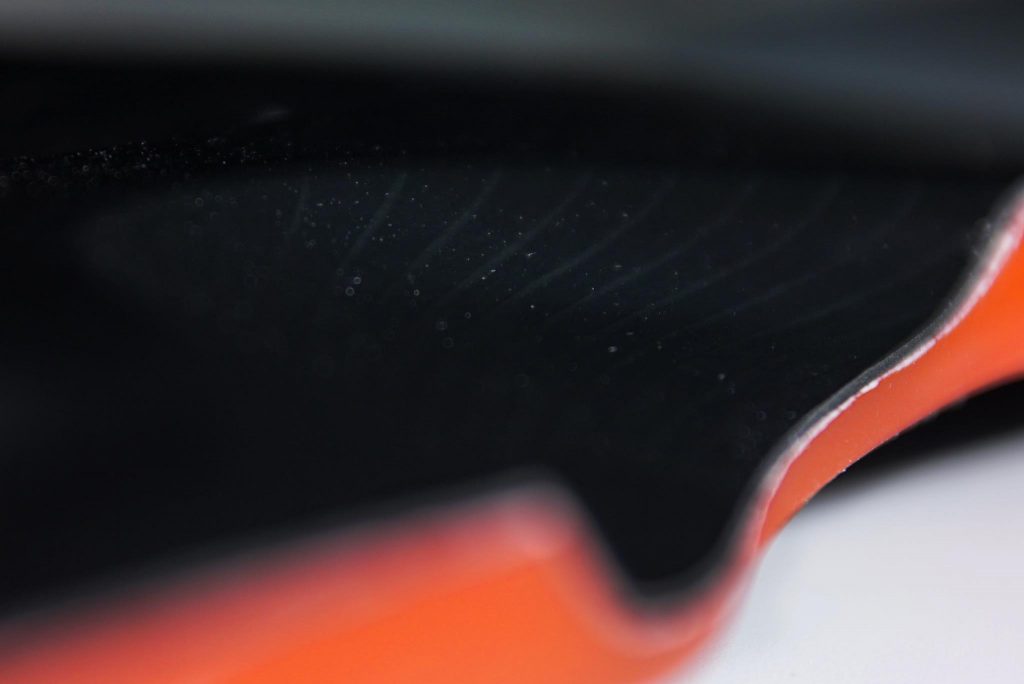 DURABLE URETHANE RAILS – STRONGER THAN REVENGE!
The second massive and highly impressive defining feature of the blood slayer are the urethane rails. Basically, smash it into all the curbs you want, ollie it a thousand times, even take an angle grinder to it (that would void the warranty btw). The point is, its tough, and it greatly increases the life of your board and looks totally badass.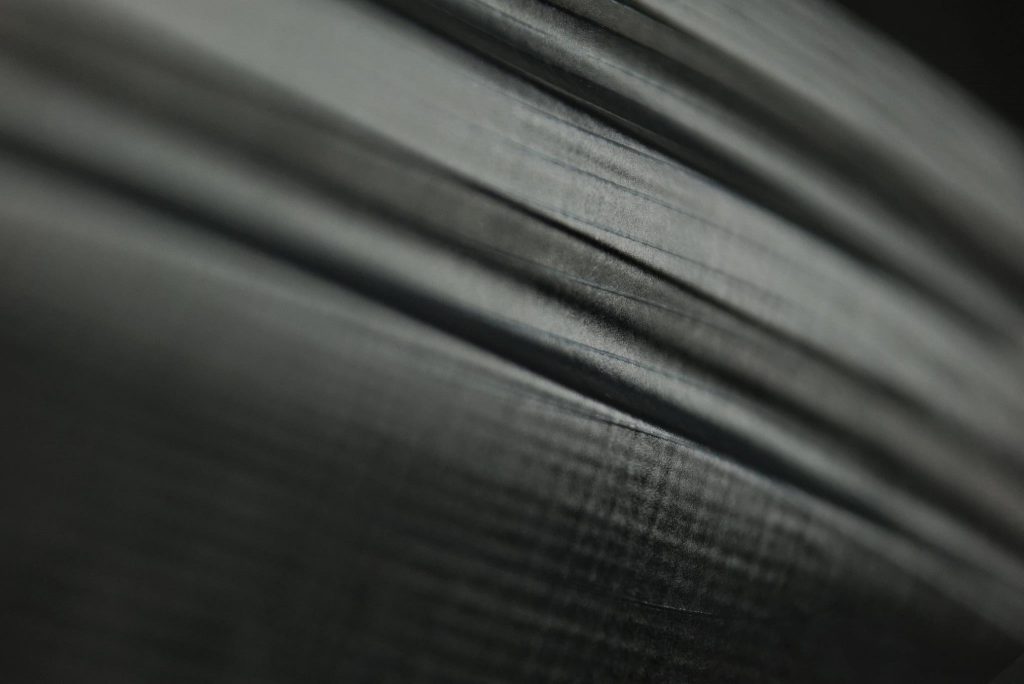 GROOVES MADE FOR HANDS
This board wants you to grab it. Right in the grooves. That is to say, its got grooves for grabbing. But honestly, all I want to know is how they got those subtle little lines to run continuously over the surface of the UHMW bottom sheet. Its so slick and clean. How. . . .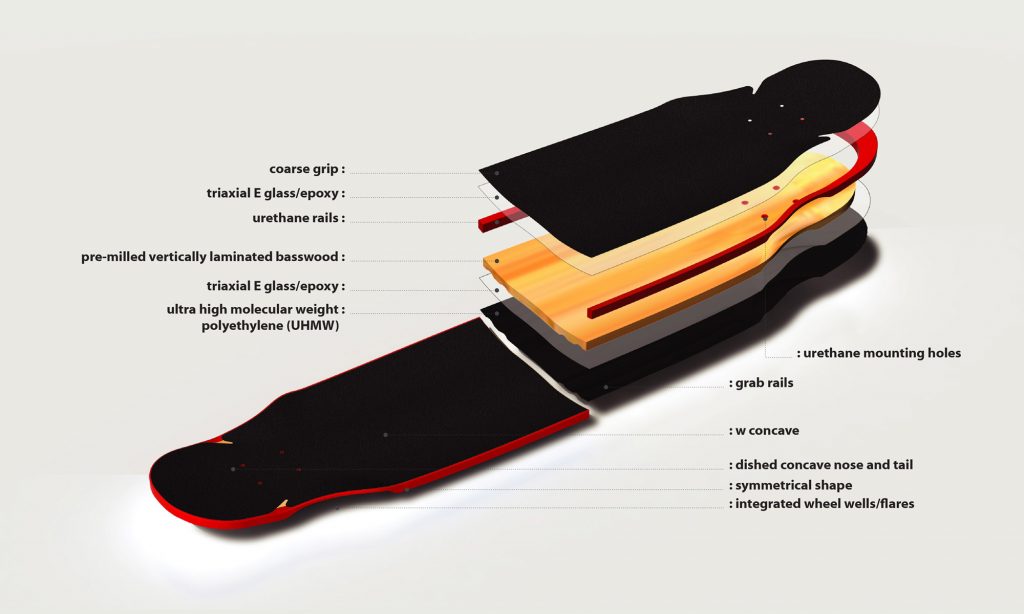 SUPER TECHICAL STUFF
Instead of repeating what is best explained with a picture in words. I will merely remind the reader that this board has lots of cool specs and features that are worth taking the time to analyze. This handy dandy little photo will teach you many things about what makes an awesome skateboard.
Want the specs and information straight from the horses mouth? Well here it is, shamelessly copied and pasted right outta loadeds website! 🙂
Length: 42.25" / 107.3 cm
Width: 9.75" / 24.8 cm
Wheelbase: 28.25" / 71.8 cm
Kick length: 7" / 17.8 cm (tip to inner bolt)
Weight: 4.9 lbs / 2.2 kg
Once upon a time in a magical land, lions cavorted with lambs and unicorns munched on the fat of the sky.
Harsh times befell this land. Winter has come.
In these dystopian times the Chubby Unicorn can no longer be a beacon of peace and corpulence.
Behold the Blood Slayer!
A monstrous reincarnation of the classic Chubby Unicorn, the Blood Slayer boasts rocker, wide W concave, functional wheel well flares, and nose and tail kicks to create an ergonomic platform for downhill destruction and freestyle fury. Built-in grab rails and recessed, angled truck mounts shave weight, lower your center of gravity, and keep your steering geometry true. Urethane sidewalls and new truck hole inserts, a basswood core, and a UHMW base provide abrasion resistance, durability, moisture resistance, and vibration damping.
PS. IF ITS NOT AUGUST 30th YET THAN YOU CANT HAVE A BLOOD SLAYER YET. 
If you have any questions please feel free to shoot us an email at info@flatspotlongboards.com, message us on facebook, or call at 604 899 8937!