These boards are definitely skateboards. They are also significant pieces of art and culture. A really unique and striking blend of Jason Lee and David Bowie.
This epic board is a release of Jason Lee's blind pro-model Blind deck, that he made a strong point of dedicating to David Bowie. It was 1991, and David Bowie meant absolutely everything. He was touring and calling out society with serious amounts of style. Needless to say, Jason Lee's bowie board (originally with art by Mark Gonzales), was seriously successful. But its not just cause Bowie's face was on it. Jason Lee shredded like a beast, and somewhere recent footage of him skating suggests he hasn't lost it.
This limited and signed reissue wasn't just for shits and giggles. David Bowie passed away last year of liver cancer. Later that year Dylan Reider also passed away of cancer. A portion of these boards was donated to the American Cancer Association. Funds were also raised for the Reider family. Jason Lee even auctioned off one of these boards off to raise funds for standing rock. Dude definitely has his heart in the right place and his priorities straight.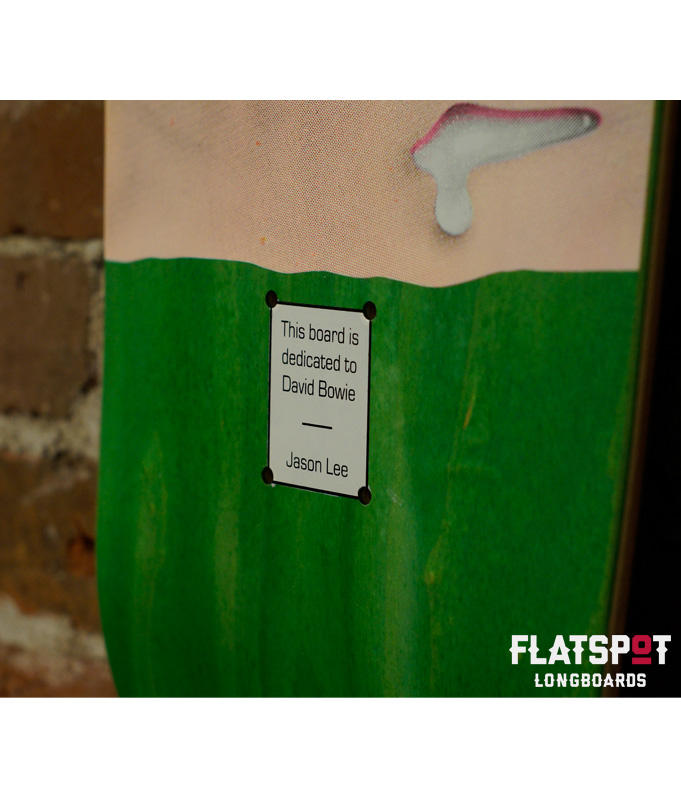 We are super excited to be able to offer two of these boards. Whats a little surprising is that these might just be the last two available!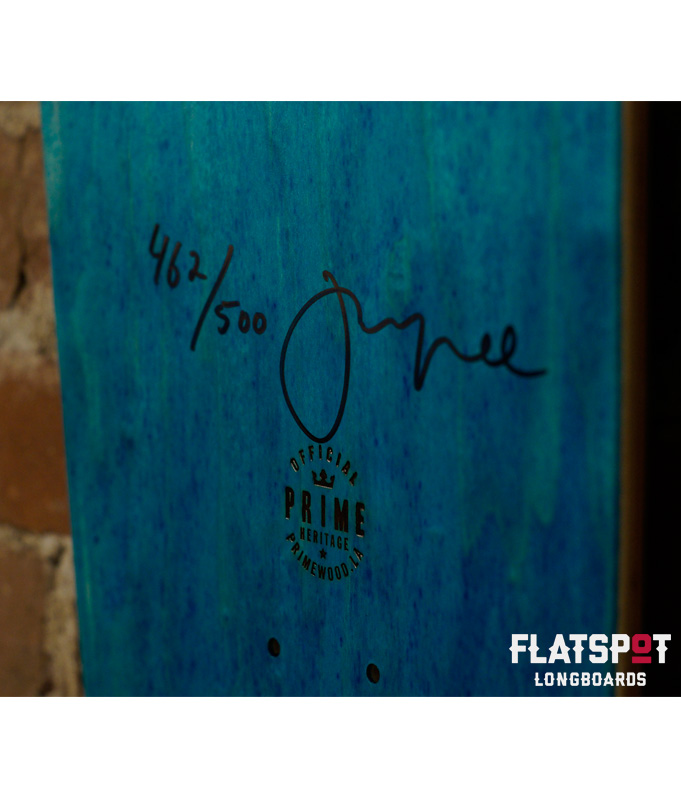 If you have any questions please feel free to shoot us an email at info@flatspotlongboards.com, message us on facebook, or call at 604 899 8937!

Latest posts by Mischa Farivar
(see all)