We met Fs Boards a couple years ago when they came out to the Attack of Danger Bay here on the west coast. Getting to know these dudes it was clear their passion for skateboarding was deep and they were doing it right and having all the fun. With their roots firmly planted and growing out of their Long Island, NY garages, they have a DIY mentality much like us and have bootstrapped the production of their designs into a well rounded, but tight, line up of American made boards. Not only are their boards well crafted, they come with some clean, simple designs that really make them as stylish as they are functional. Gerry Kreuder [The Chief] and his crew at Fs Boards Inc. have pour more and more of their life, heart, and soul into creating some incredibly quality boards for their friends and community.
Making the trip to Pender Harbour, BC is a long way from New York. Nevertheless, Gerry and fam sent it and not only made the trip, they supported the 17th annual Coast Longboarding event, shared our tent with us and hustled boards for people to try and buy, and killed it all weekend. We couldn't help but soak up their passion and felt it was about time we brought their boards into the shop.
Together, we are proud to share their lineup of boards with the world and we couldn't be more stoked to stock them in our shop.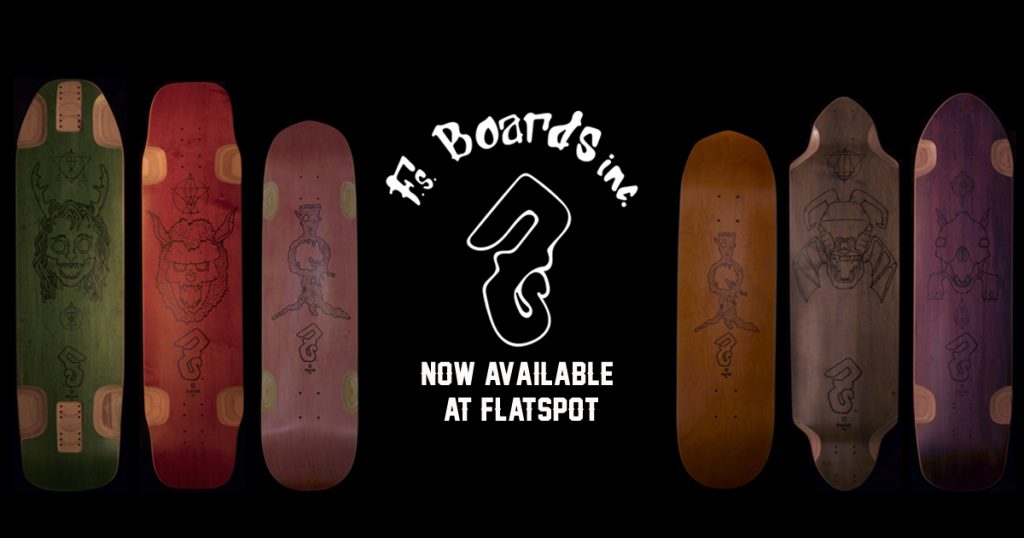 The Fs Boards Downhill Collection currently features 4 decks to fit your styles, from fast downhill, to freeride, to freestyle and dance, there is one to suit your needs and help blur the boundaries.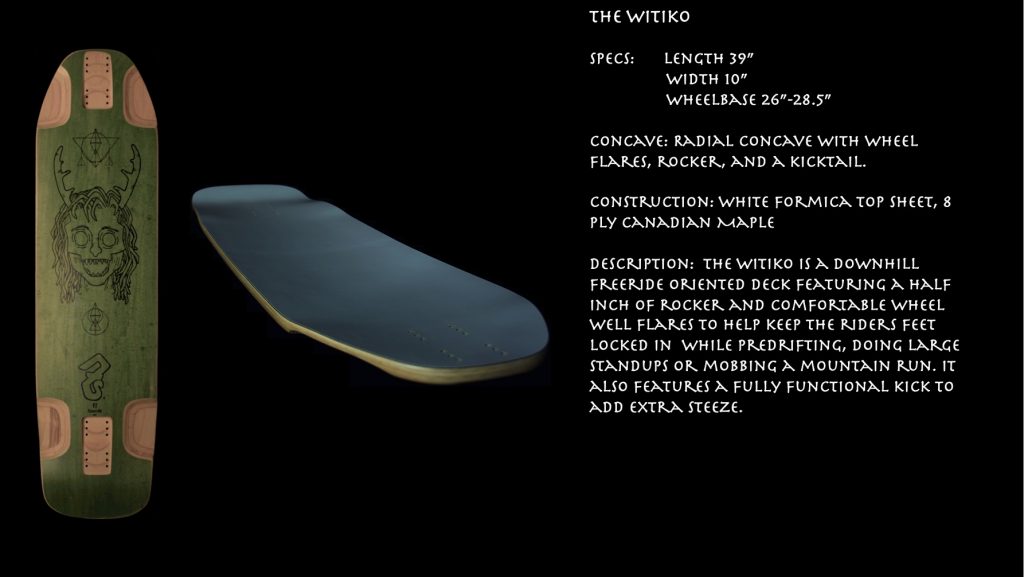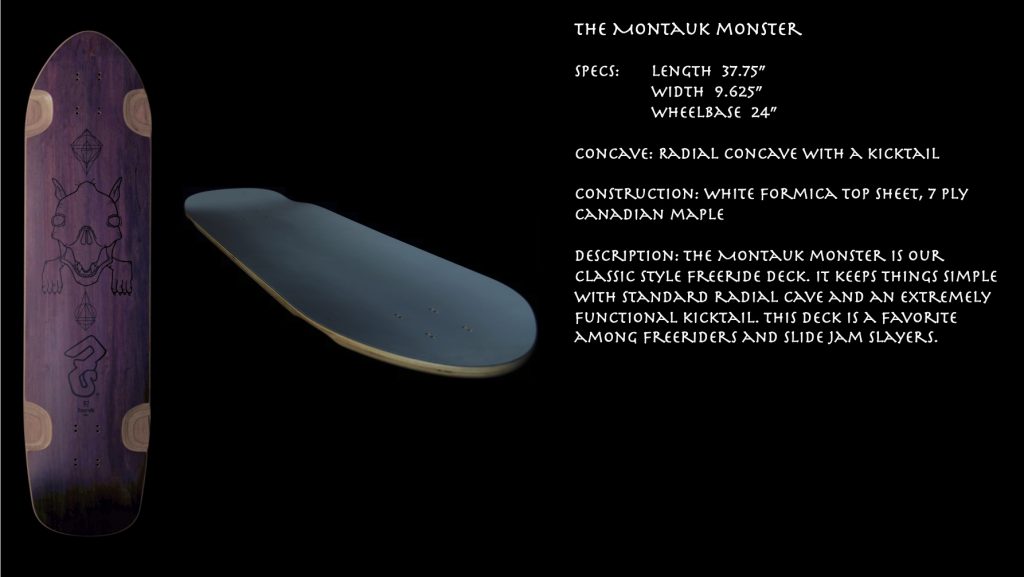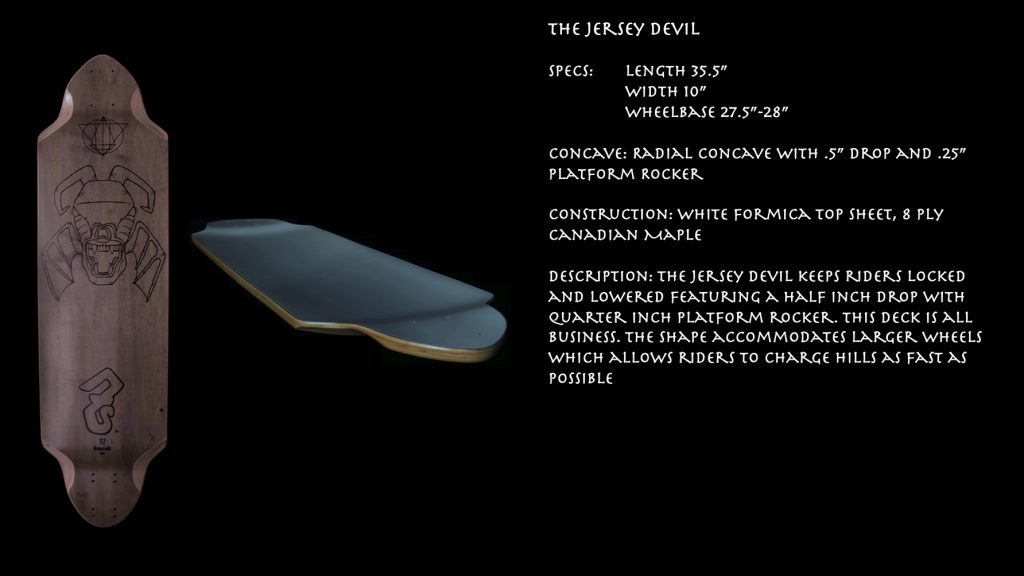 While there is nothing wrong with a little wrongboarding, who doesn't like to kook it up!, the right tool for the job can make light work of tough challenges. Instead of shredding big wood in tighter, trickier terrain, check out the Fs Boards Inc Street Collection. Currently including two decks that are perfect for the double kick shredding from hybrid freeride, to streets skating, skateparks, or slappies and transition, these are well designed incredibly strong pop machines.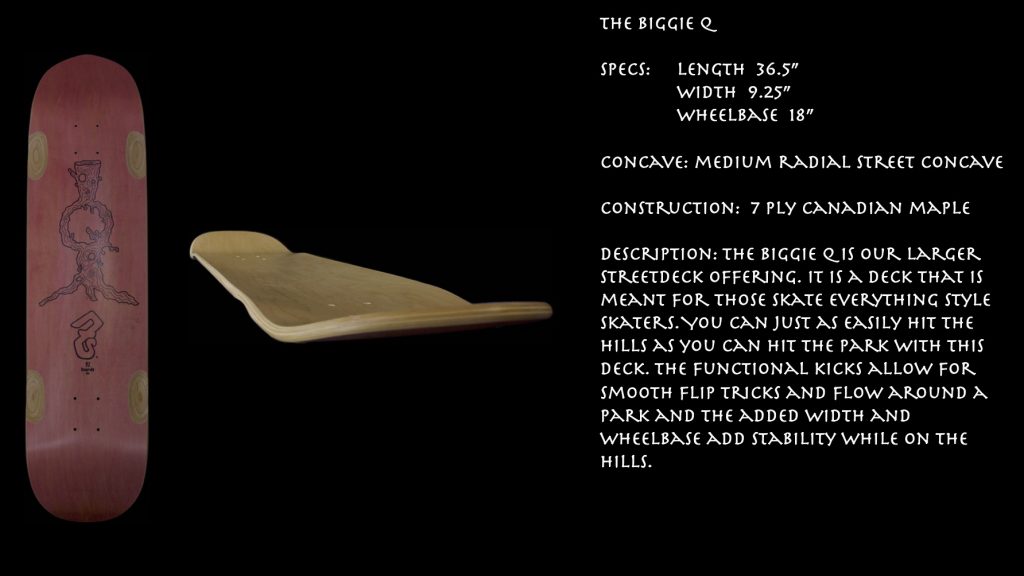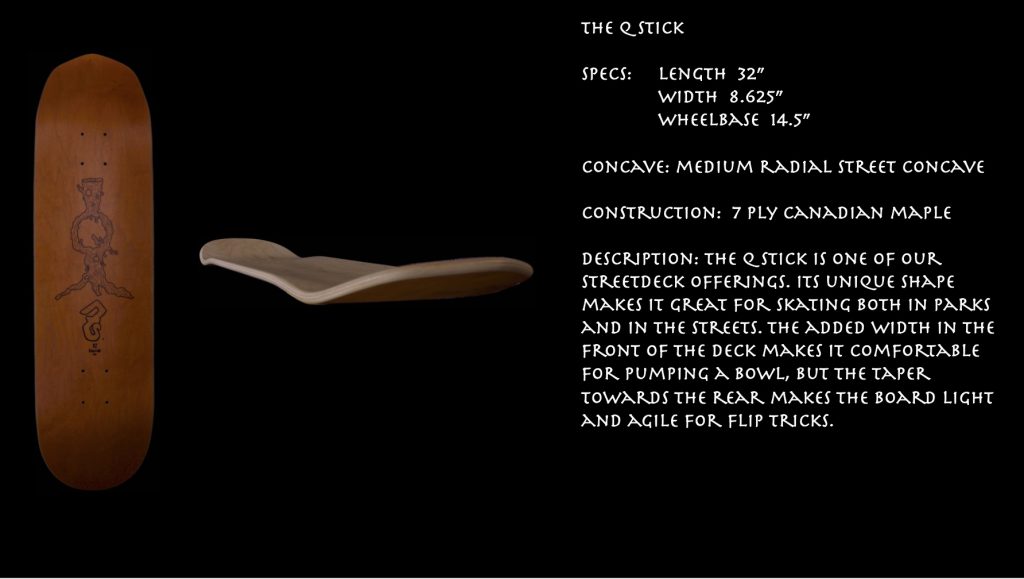 Gerry Kreuder, The Chief at Fs, created the art for this line up. Inspired by the mythical monsters that come from the Eastern United States, Ger based his art off the stories and writings about each creature, so that they are of his own representation of each one. We dig the art, the passion and the story behind it all and couldn't be happier with how these decks look as well as ride.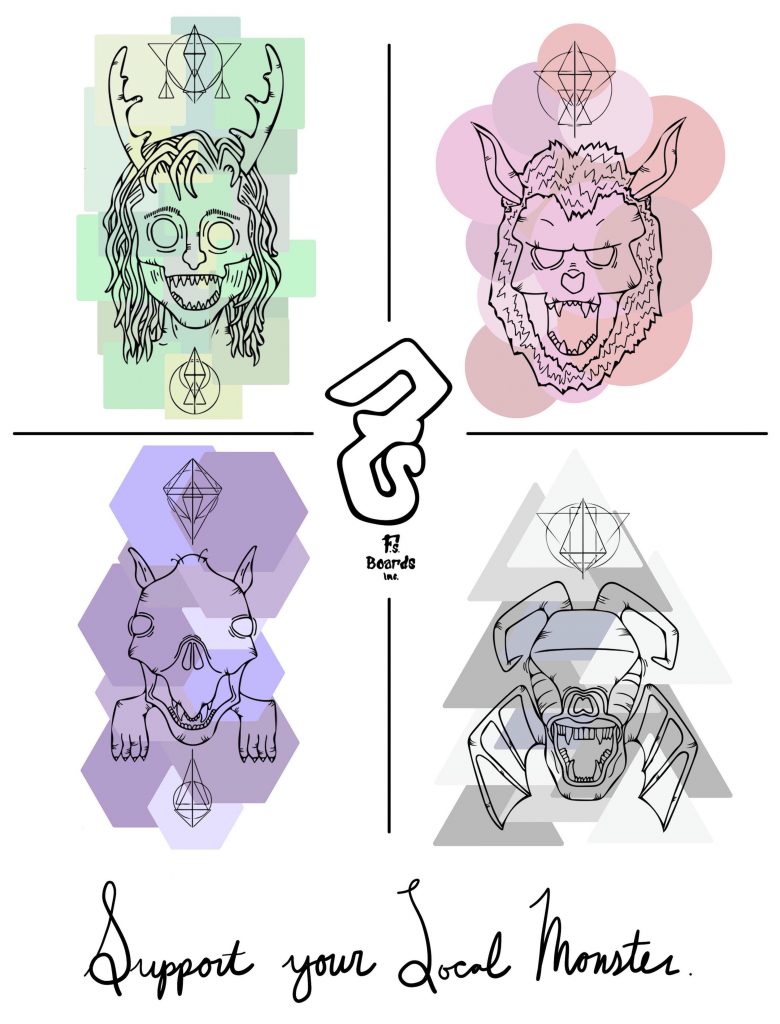 Each one of our decks are crafted with care in the USA. Our downhill decks feature unique and comfortable concaves, Formica top sheets for strength, Hard Rock Canadian Maple, and eye catching artwork. Our street decks are strong, light, and have fun shapes to keep things interesting. We're all stoked on them and we hope you will be too! – The Chief, Gerry Kreuder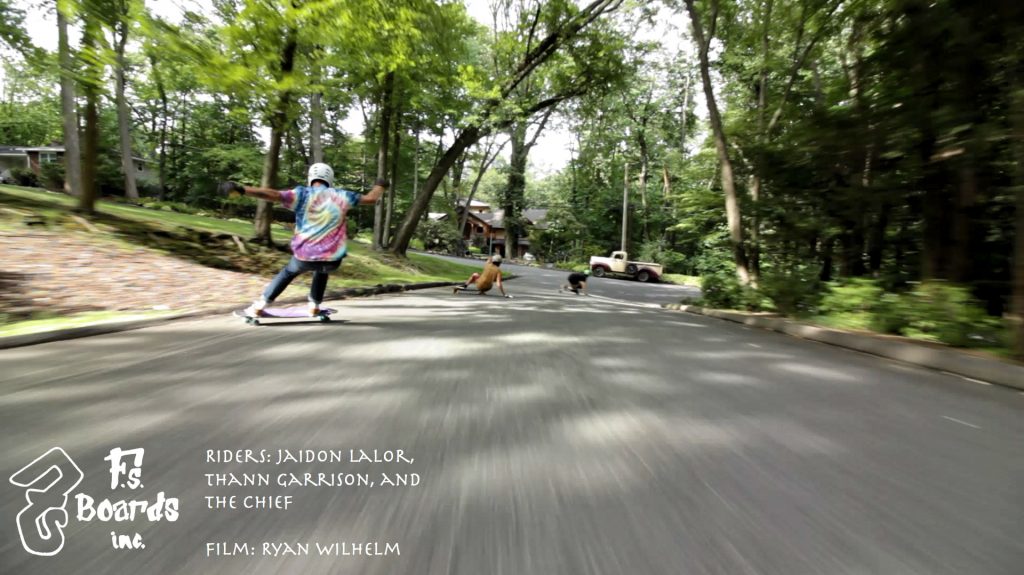 Want to get to know more about FS Boards Inc? Be sure to reach out to us!
They make good boards, we sell good boards.. match made in skatan!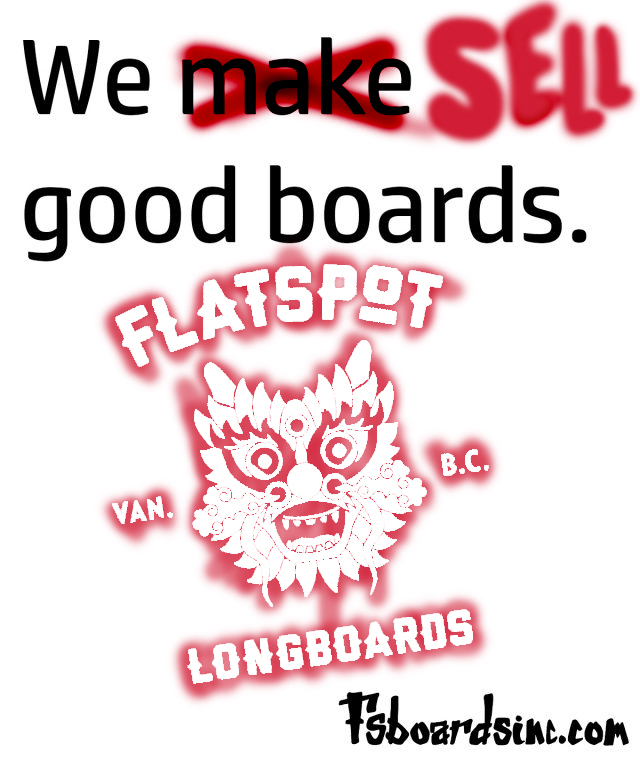 You can check out the decks available for sale at Flatspot here!
---
If you haven't found what you're looking for, be sure to check out our full selection in our web store. We've got one of Canada's largest selection of decks and completes ready to ship worldwide.
---
If you have any questions please feel free to shoot us an email at info@flatspotlongboards.com, message us on facebook, or call at 604 899 8937!