There aren't many companies making boards like these. Slalom boards can be an stupid amount of fun, its just a matter of setting them up right. Which is stupidly turny.
Slalom boards aren't just for running cones. They make for excellent city rippers, especially in big and busy cities, pedestrian slalom is some of the best slalom. But setting them up can be a bit finicky. Which is why the Subsonic Spirit comes with a pre drilled de-wedge block for the back truck, complete with hardware. This means you don't have to mess around with finding freakishly long hardware or having to stack way too many sets of angled riser! This single feature alone makes it stand out from other slalom boards, and will likely improve the feel and control of the back truck. Not only that, but Subsonic boards are all made by hand, just down the coast in Seattle.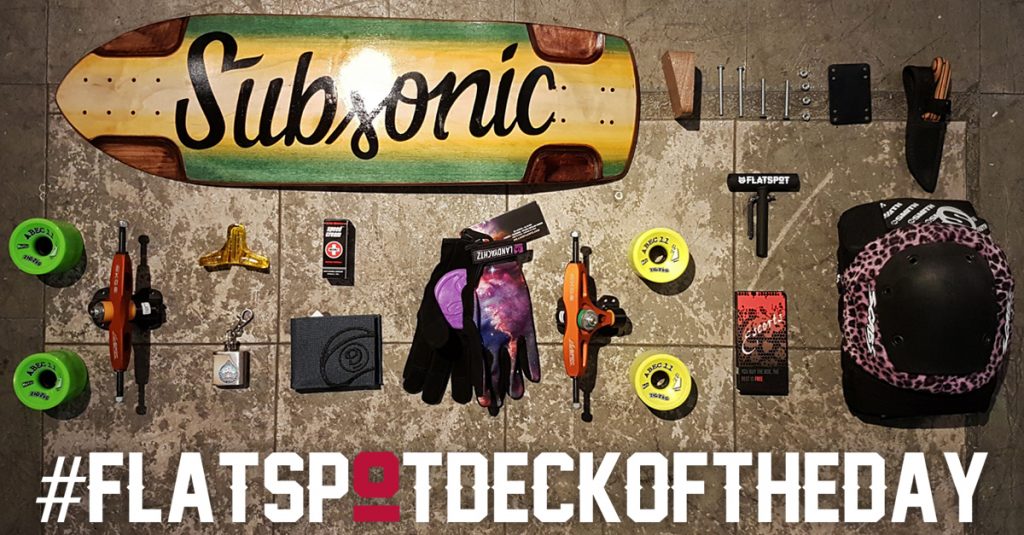 If you have any questions please feel free to shoot us an email at info@flatspotlongboards.com, message us on facebook, or call at 604 899 8937!

Latest posts by Mischa Farivar
(see all)