The Root Moby Dick is huge, with kicktails to match. One could say its almost whale like. Its most certainly a rad dancing board.
Brainchild of Peter Markgraf, this board is made to be able to handle both technical flatland and freestyle tricks that demand good pop. But also be able to handle some faster freeride as well. The micro drops help with this, but are just subtle enough not to interfere with the kicktails. Root also developed their own layup recipe that is unlike the traditional maple or bamboo longboards. The Root Moby Dick is a combination of ash, bamboo, fibreglass and carbon.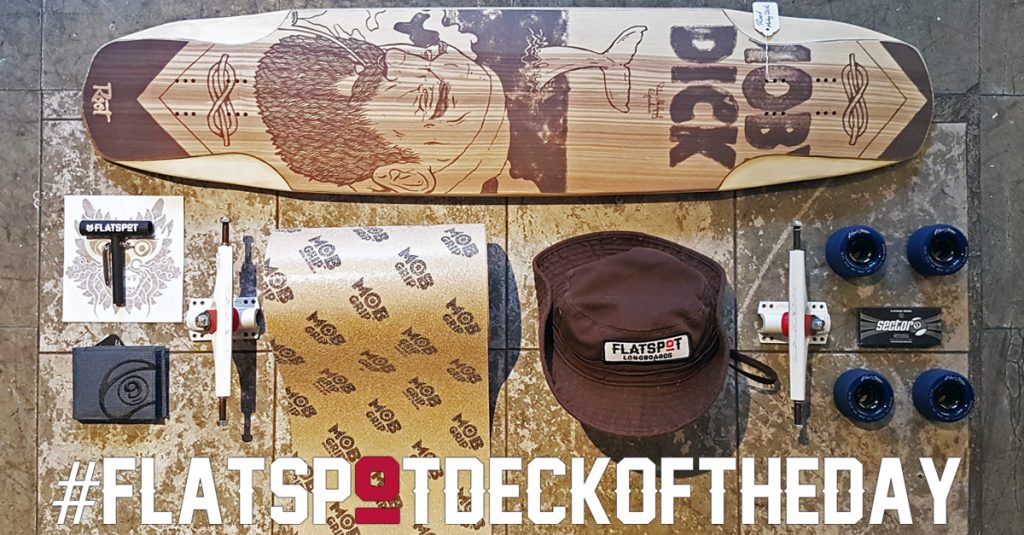 If you have any questions please feel free to shoot us an email at info@flatspotlongboards.com, message us on facebook, or call at 604 899 8937!

Latest posts by Mischa Farivar
(see all)