When you die, its unlikely you will get another chance at life in your same form. But skateboards can rise from the dead! Check out this Madrid Beau Brown Reissue Deck.
Here are some images of Beau Brown and his board from wayyy back in the day thanks to skately.com, which has a huge database digitized print media of skateboarding pre-internet!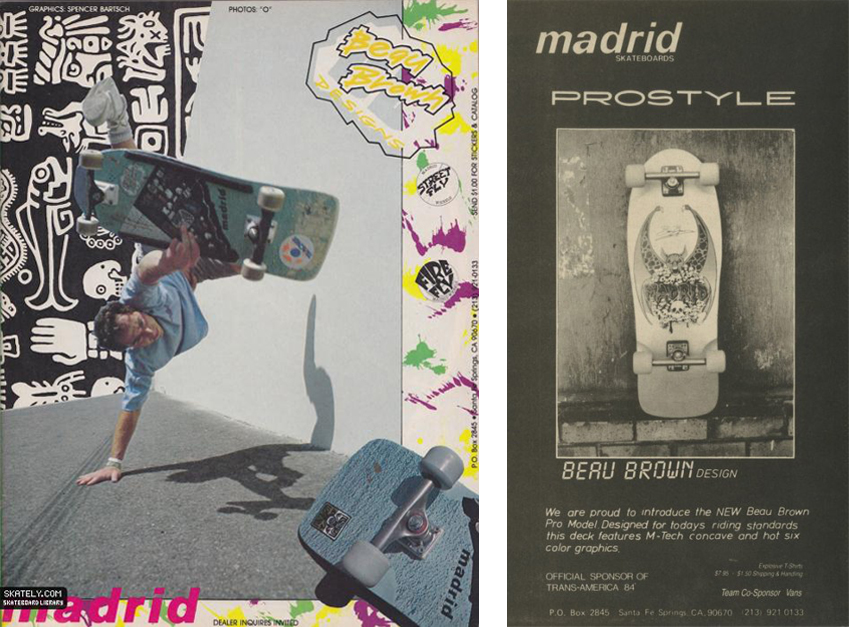 Beau Brown was a pro rider and team manager for Madrid in the mid '80s. He also worked in the Madrid factory, where he helped launch the first griptape brand in the industry, Flypaper Griptape. His board is all the right colors and an EPIC shape. Not a single thing has changed about this board, its the same dimensions, shape and construction – 100% genuine reissue – which means there is no nose and barely anything resembling concave, its fantastic. This profile comes from the legendary M-Tech mold, which was one of the first molds to ever have a nose and some concave! If you look at it now, you can barely see it compared to modern shapes, but it was infinitely more shapely than a flat board back then, and was revolutionary at the time.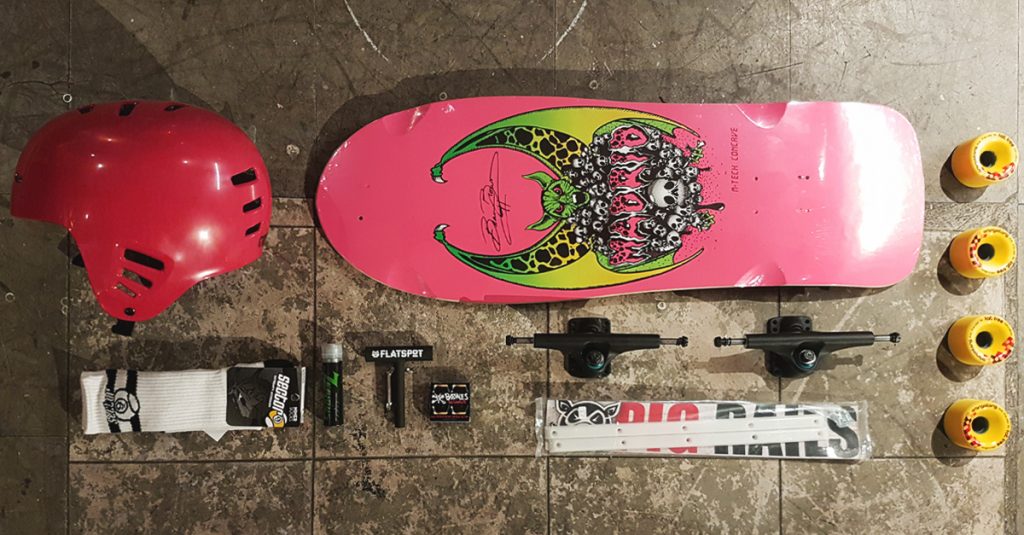 Here are some bits and pieces to make this history alive!

Latest posts by Mischa Farivar
(see all)