The Loaded Icarus is the latest addition to the Loaded family, and its unlike anything else.
Loaded doesn't redo their board lineup every season. They don't even do it every second season. Its because they don't need to. When you put years into prototyping, designing and then redesigning a board, it will be timeless. The Loaded Icarus is the latest board to come from Loaded, and its the next natural step after the dervish and tan tien lineage.
Its got curves in the right places for a ergonomic and comfortable ride. The construction is amazing (as always), and will keep its spring for years. Basically this board is the bees knees, will be great for pumping, carving and a bit of dancing too.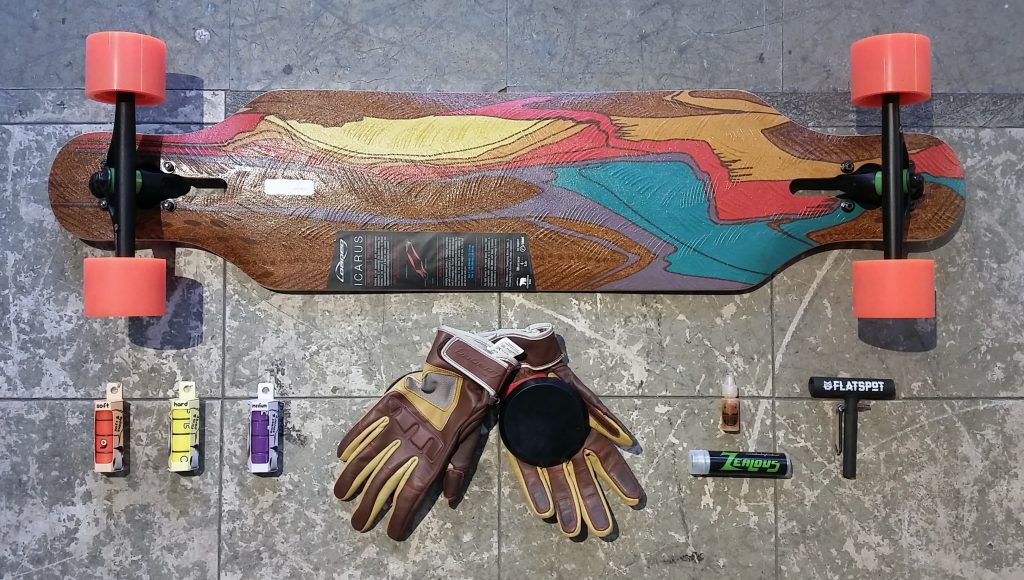 If you want to have more than just a pretty deck, here are some things we suggest to combine with the Loaded Icarus to make it a fun complete skateboard.
If you want to hear the story from the horses mouth – watch this nifty video!

Latest posts by Mischa Farivar
(see all)