There are very few skateboards with wood burned graphics. And there are no skateboards at all that compare to the Loaded Bhangra.
If there some grumpy old man that hated longboard dancing went onto the internet, did a bunch of research, he would come to the conclusion that, if he had too, he would blame Adam Colton for it all. . . or was it Adam Stokowski? Check out this video and tell me if you want to go dancing afterwards.
But, long story short, the Loaded Bhangra is the quintessential longboard dancing board. The bamboo fibreglass construction keep it light and snappy, and resists water better than most boats. Its got the length needed for any and all cross steps, and kicktails that will have you cutting down trees with aggressive tiger claws. Not only that, but the graphic is designed by Adam Colton, which is wood burned into the board, never to be changed, like that tattoo of rap lyrics you got in highschool.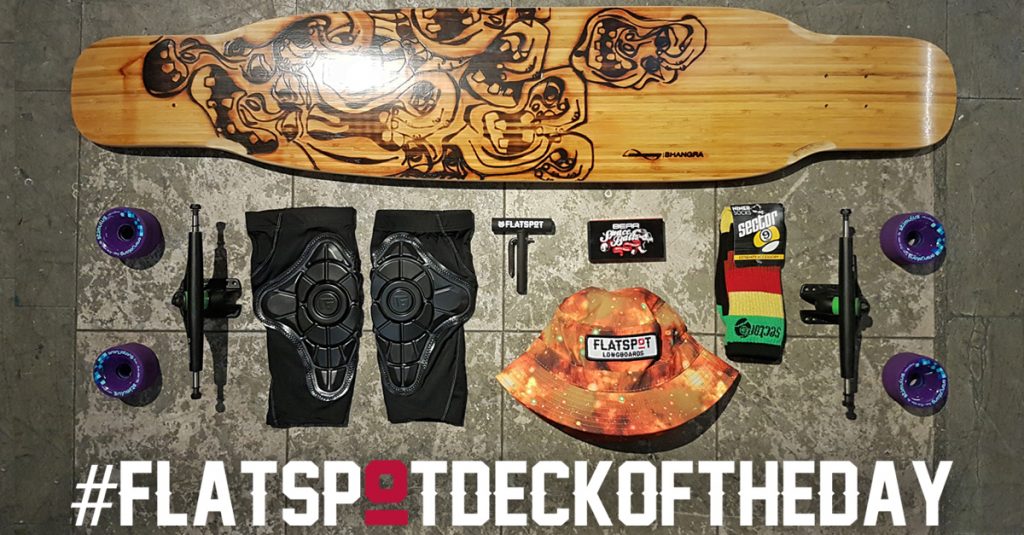 One of the best things about this board, is the virtually unending series of trick tip video put out by loaded boards, some of which are specifically for the Bhangra. Even if you have no intention of learning the tricks, watching the videos is entertainment regardless.
If you have any questions please feel free to shoot us an email at info@flatspotlongboards.com, message us on facebook, or call at 604 899 8937!

Latest posts by Mischa Farivar
(see all)