The WolfShark first came out in 2011, and has been reworked and improved and every year since then. You can be absolutely certain that wolf has stacked as many features as humanly possible into this deck.
The wolfshark doesn't just have concave features. At this point, it IS a feature. The whole deck, every last inch of it, is one huge feature. Thats to say, no single square inch isn't designed with purpose. This board hugs your feet like a giant bearded hippy high wearing only prayer beads wandering around a three day music festival: Gently, but firmly. This year, the Wolfshark is hollowtech, and also comes in a mini size as well! We are definitely a fan of the symmetrical shape though.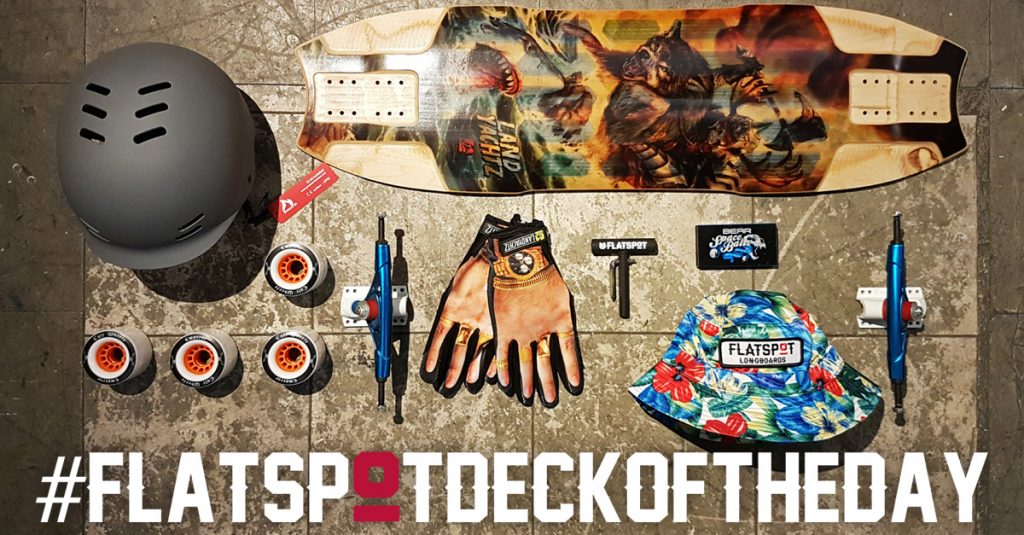 To Put things in perspective, here is the first wolfshark from 2011. Topmount, gas pedals, and entirely maple.
If you have any questions please feel free to shoot us an email at info@flatspotlongboards.com, message us on facebook, or call at 604 899 8937!

Latest posts by Mischa Farivar
(see all)