Welcome to the Flatspot Weekly, where we compile all the most notable and entertaining things in and around the store! Enjoy.
Here are a few highlights from the past week we thought worth sharing:

Like and share contests are pretty common. But usually they run for a while. But this one is different. This Cariboo Give Away isn't even a week long. Why wait for glory? Why drag out the suspense? There is no sensible reason. Which is why this contest is ONLY GOING TO BE OPEN FOR TWO DAYS! Which means that the chances of you winning are already higher! . . . We think, we aren't statisticians, which sounds a lot like magician. . .  anyway. Check out the details bellow to win!
Like this photo and follow Cariboo Brewing and Flatspot Longboards.
Repost this photo and tag Flatspot Longboards and Cariboo Brewing.
Wait only two days (potentially one) to find out the winner!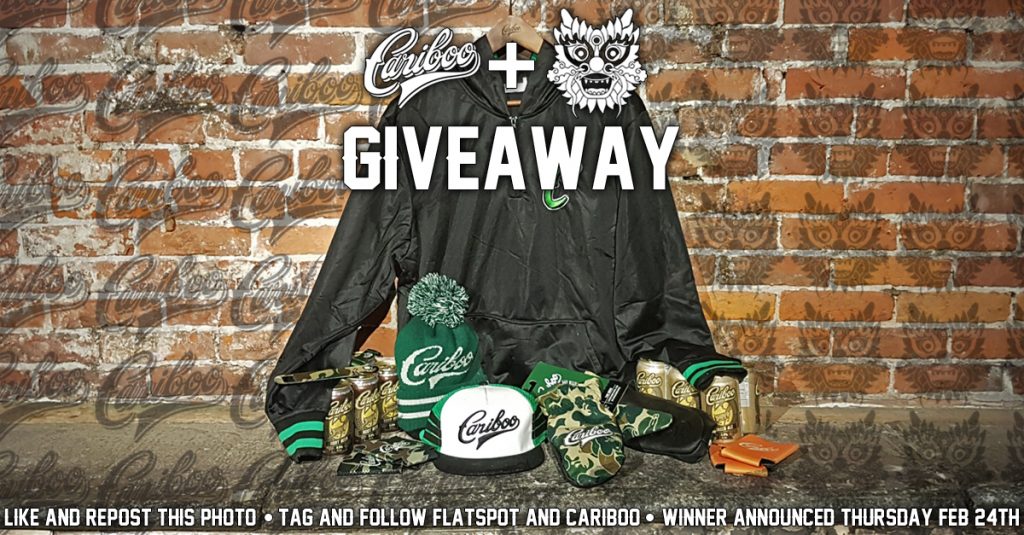 Lets not kid ourselves. Techsliding is a pretty niche form of skateboarding. It doesn't happen all that often in Canada or the US. Techsliding is the most prevalent in Brazil, which hosts the most talented and terrifying techslide skaters in the world. But that doesn't mean we don't have a few sleeper cells here in Vancouver! Rock hard wheels downhill in any weather conditions, and at just about every single freeride event we have the chance. If you want to go sideways, push yourself to explore technical tricks, or just want to try sliding hard wheels, than come join us for a Tuesday Techslide Session!d
CLICK HERE FOR FULL PHOTO ALBUM
Meet at Inter River Rd. in North Vancouver, any Tuesday, at 7pm! 
CLICK HERE FOR FULL PHOTO ALBUM

Paris makes some of the best trucks around. The Savant is a fantastic forged truck, capable of tackling any mountain, ditch or curb you decide to shred. Their V2 50 degree trucks are notorious for being some of the most carvy and most lively trucks. Super stoked for our team rider and homie to be rocking such quality lean machines!

If you haven't been to one of our parties, than you are sorely missing out. We don't hold them often, because they are so much friggin work to hold, but damn are they worth it. This time around we had TWO guest DJs, both of whom are super talented skaters as well. John Huey (also legendary photographer for skateslate) and Ari Shark! The jams were especially funky that night. Good times were had. Drinks were spilled, and the smoke machine was on full blast almost the entire time. Huge thanks to Cariboo Brewing for supporting our nighttime adventures! CLICK THE LITTLE BOX BELLOW TO BUMP THOSE FUNKY FUNKY BEATS!

It only takes a second of standing on the Root Slayer of the Unicorn to become completely aware that this is a quiver killer. This board is meant for basically everything. Its stiff enough, with steep enough concave to handle sliding at speed. Its long enough to dance on, and the symmetrical shape with kicks open an infinite door of flatground possibilities. This board has something akin to W-concave that make for mild but still supportive pockets between the mound in the centre of the board and the subtle but functional micro drop just on the inside of the mounting holes. Overall, this board was clearly very well thought out in terms of specs and design. If you don't know what your gonna be skating for the day, and frankly just might not want to have to decide right this moment, this would be the ideal board to bring along. Plus its made with Root's utterly legendary construction, which involves a lot of epoxy, composites, and german engineering (so you know its das good).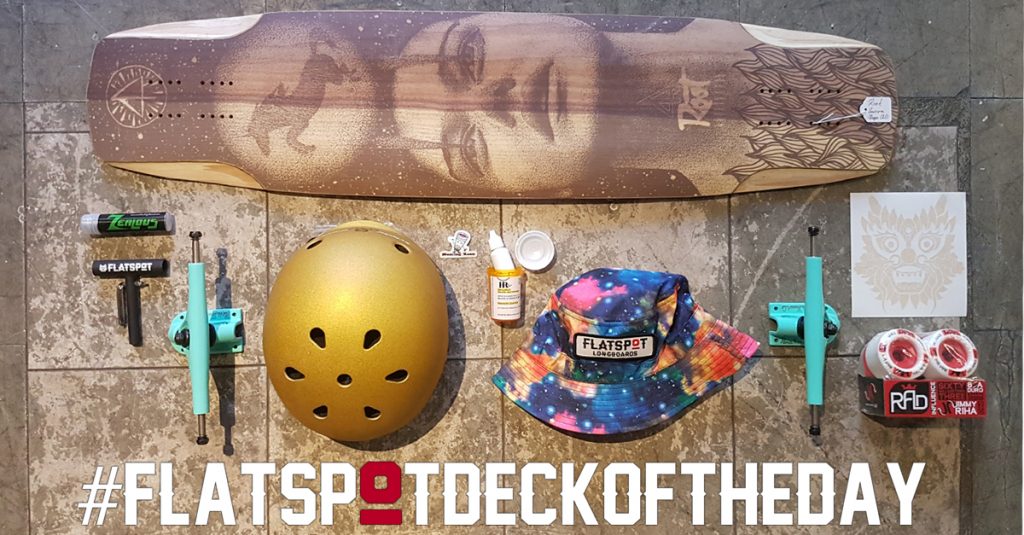 Just because a head is tiny shouldn't exclude it from being able to wear a fantastic Flatspot toque. Which is why we have these cozy little brain warmers, the Pint Sized Flatspot Toque. Vancouver is experiencing a particularly cold and persistent winter, its terrible. Hopefully you, or someone small you know, can get some respite from the elements with a Flatspot Baby Toque. They are locally sewed, with a super sweet flatspot patch!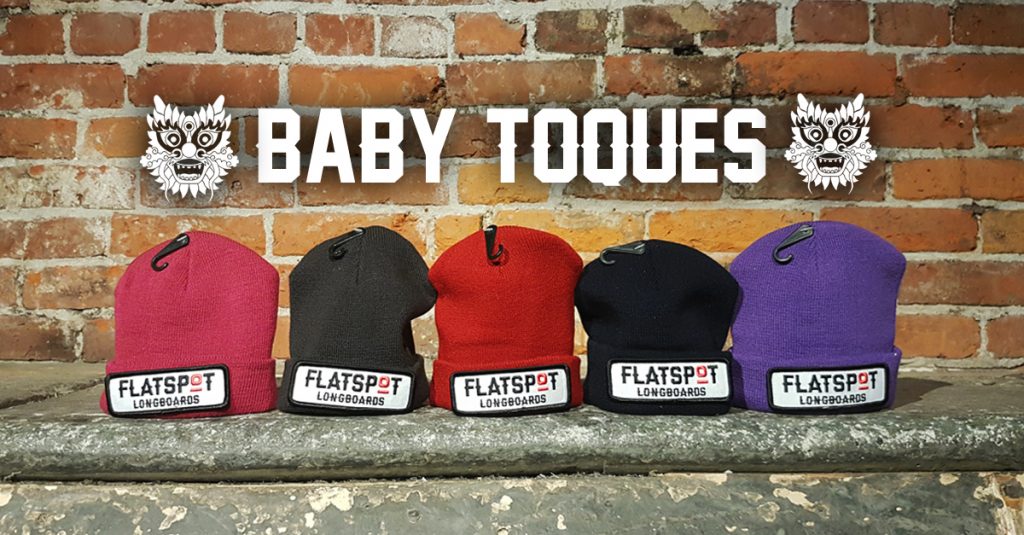 Pick up a Pint Sized beanie for yourself or your favorite little person!

You know those totally amazing ideas you have with your homies behind the janitors shed on your high school soccer field? Ever wonder what would happen if you actually followed through with one of those? HR_TV didn't have to wonder. They took the world by the balls and turned their hilariously baked idea into genuinely dope bearing grease. It. Smells. Like Grapes. And its called Bearing Lean. One could say that its almost lit (fam). It really doesn't matter what your stance on narcotics is, if you don't think this grape smelling, pill bottle, drug reference skate product is utterly hilarious, you are dead inside and we cannot help you. This stuff isn't just a joke either, it is genuinely good bearing grease, we use it all the time.
HR TV || Bearing Lean from HR TV on Vimeo.
If you have any questions please feel free to shoot us an email at info@flatspotlongboards.com, message us on facebook, or call at 604 899 8937!

Latest posts by Mischa Farivar
(see all)