Welcome to the Flatspot Weekly. Where we take a synopsis of whatever is epic and rad and wrap it all into one big post to inspire and excite your skate nerves!
Here's a Brief Overview of What are Stoked On:
Hawgs Frothcore Yate Dawgs

Adam Yates is about as OG as it gets. Not many people realize just how long this dude has been killing it. At least as long as Landyachtz has been around, maybe even before then! People like him put so much time and effort into skateboarding that the if you put all the people they inspired to start skating into a room, it would need to be a huge ass room. So we were super stoked to see that now Hawgs has a Adam Yates ProModel Wheel!
The 70mm Yate Dawgs are super grippy when they still have the skin and are smooth and predictable once they are broken in. Their centerset core makes them great as a freeride wheel, as you can rotate them to even out wear. The large core reduces chatter in the slide and adds to the role speed. Overall, super stoked on this wheel!
Sam Gallus Highway Jam X photos

Couldn't be more stoked on how the Valhalla HighwayjamX went. The jam we finally remember to bring the first aide kit, no one needs it! Go figure. No one really ate shit too had because it was so hard to skate through all the wet leaves! This was definitely fall freeriding at its finest. Which is dirty, patchy, and generally super sketchy. Which made it a LOT of fun to watch.
But Sam Galus definitely caught a number of highly steezy moments. Thanks for the pics mang!
John Slugg Highway Jam X Photo Album

If there was one thing that really defined this highwayjam it was wet leaves. The rain and the fall season combined to make for a lovely and extremely slippy slurry of mushy leaves and pine needles. And if you live in the Pacific NorthWest, than you know all about how to skate through such substances, and with enough conditioning, learn to like or even love it. A bunch of homies from the US came to hopefully escape their impending political doom and get in some shredding. Big thank you to @johnslugg from the @wwulc for coming out and taking photos!
MarryHill Fun Run! [VIDEO]
We sent flatspot hooligan Cam Fraser and trouble maker Les Robertson down to Maryhill to cause a ruckus and generally blow off steam. Many epic runs were had, shit was eaten, and maximum fun was achieved. Which is especially easy to do when you throw a whole of of skaters from Coast Longboarding into the mix. And a slice or two of team pizza to finish it all off. Riders include, Stumanchu, Raggie, Cody Lux, Bhakti, The Papa Les, Cam Fraser and some other people I can't quite recognize cause I wasn't there (says Mischa, who is sad he wasn't there).
Vancouver Parkades [Video]

Do you skate parkades? If the answer is yes, skip straight to watching the video! If not and you live in Vancouver, swing by the shop sometime and ask us about how to get involved. If you live in LA, contact the dudes at The Gel Lab. If you live in Toronto, get in touch with The Skate Invaders and ask them what an OSNS is.  Odds are that if you live in any major city there is a garage session nearby and you just need to find it.
The Omen Phoenix
The Omen Phoenix Complete is the most innovative board for Omen's 2015 offering. Designed by Dan Kasmar, and featuring a directional center drop, this board changes the way the human body integrates with the skateboard. This board is difficult to explain, but ergonomic to ride, with a truly "function over form" design plan. This is a team driven board that has been heavily demanded by our team of World Class Skaters. << We totally just stole all that text from Omen. But they said it better than we ever could.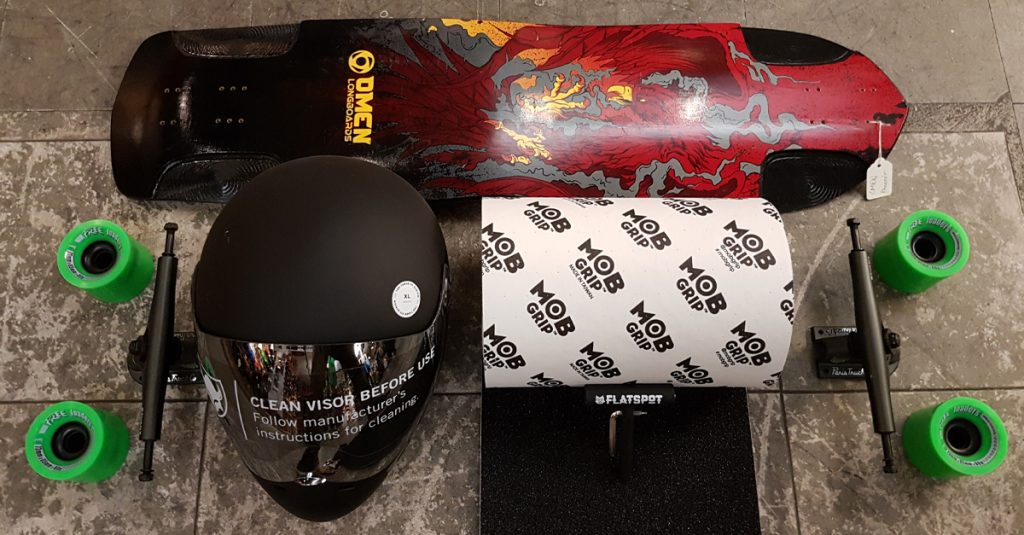 Check out the Omen Phoenix Here
SkullSkates Transform
SkullSkates has been crushing it since forever. The Transform has full cut outs so you can rock huge wheels and super loose trucks, making this a fantastic deep carve board. Its entirely maple, totally black, symmetrical, with a snappy flex, and a mild concave for easy foot adjustment.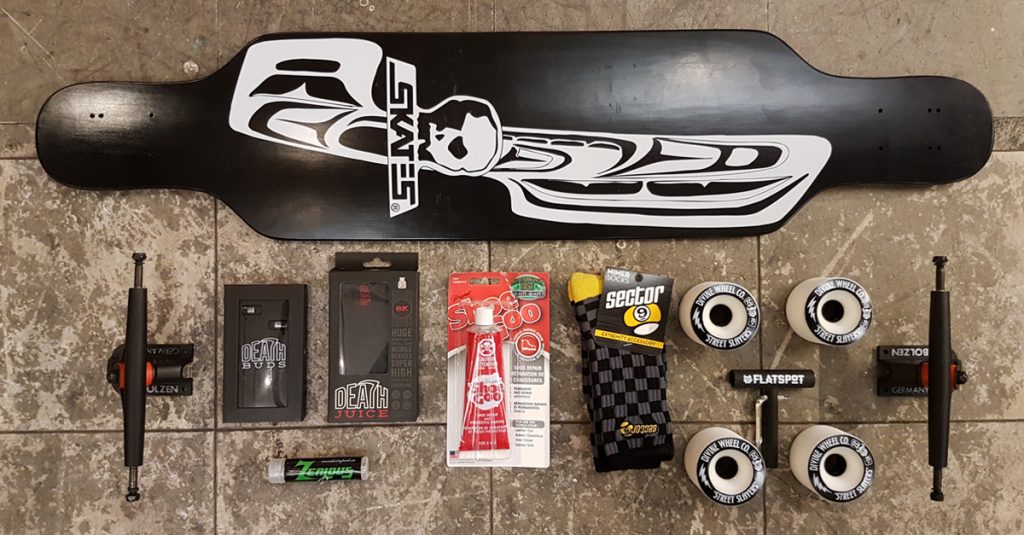 Check our the SkullSkates Transform Here
Longboard Larry Screaming Marry
The Longboard Larry Screaming Mary complete has a mellow concave and super low ride height. Which makes it super comfy for a lazy carve but stiff enough to rip if you happen to come across a hill. The low ride height also means pushing this thing is a dream. Longboard Larry makes all of his board in his small workshop in Salem Oregon. He's been doing it for decades so you can be sure you're getting a quality product.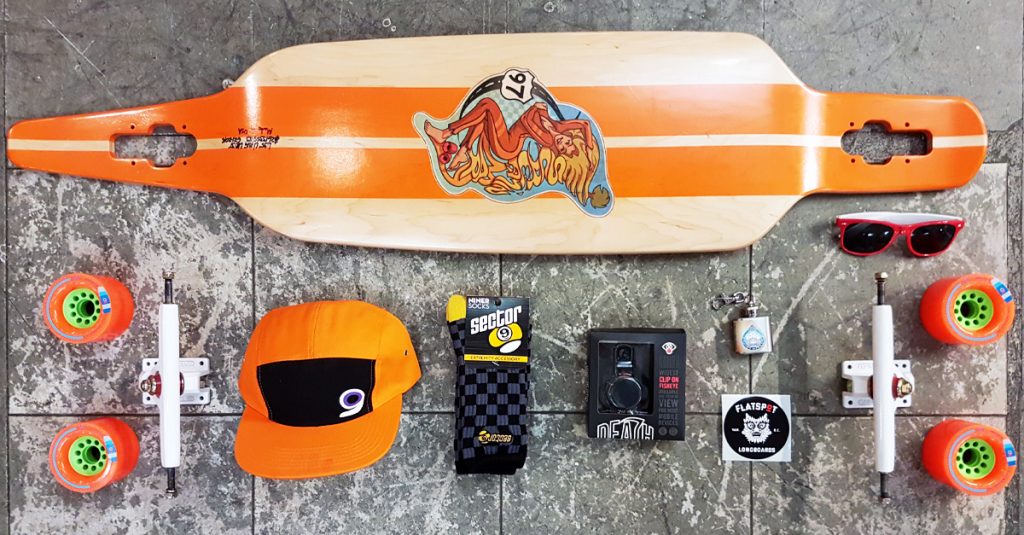 Check out the Longboard Larry Screaming Mary Here

Latest posts by Mischa Farivar
(see all)