The Landyachtz Revival Series is genuinely unique with a past that connects to Canada's history and heritage. If you like a quality wood grain and a good story than this is right up your alley!
The Revival Series aims to create one of a kind skateboards while using reclaimed wood. Wood which has a past in the grains that is greater than just getting cut and peeled. These boards are also limited runs of 500. Which will surely not last long considering how epic these boards look and feel.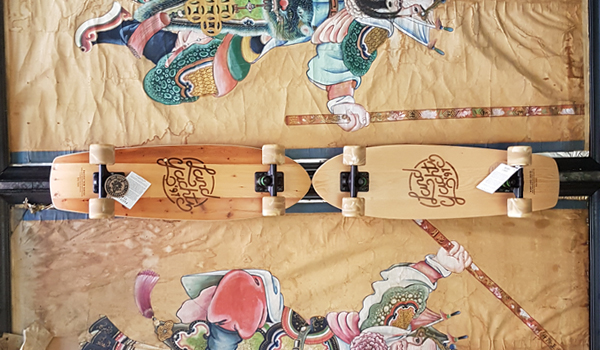 Ruby Lake Series
Early on in Canada's colonization there were many massive logging operations, some of which were not entirely successful. As a result of one of the bankrupt logging expeditions, logs being stored on Ruby Lake were abandoned. They then sank, and were left there for 100+ years and slowly cured to become totally awesome. Now they have a second chance at getting out and seeing the great big world through their new lives at skateboards!
Pacific Yew Series
The Pacific Yew series has a bit of a more modern background. For a time the bark of pacific yew was the only source of a specific compound used in a cancer fighting drug. The byproduct of making this drug was stripped yew logs. Now the drug can be completely synthesized eliminating the need for the logging of yew. These boards are made with the raw logs that were left over!

Latest posts by Mischa Farivar
(see all)