Traffic sucks, bikes are bulky and walking is for chumps. Your daily commute doesn't have to be boring so make it enjoyable.
Living in Vancouver has its perks, but it doesn't come without a few headaches like dealing with traffic. We're lucky enough to be in a city were you don't necessarily need a car, but taking transit every day can add up over time…and it's pretty boring. Bikes are efficient but you've got to worry about them being stolen while they're locked up, plus their pretty bulky. We won't deny we love a good bike ride on a sunny day, but theres a bit of a liberating feeling by taking a board to work, or wherever we need to be.
Commuting to and from work, the post office, the bar or your moms house is no longer a hassle when you're dancing the whole way there. Throw in some ear buds, listen to some funky jams and get your cross step on with this killer selection of dancers, flexy decks and cruisers.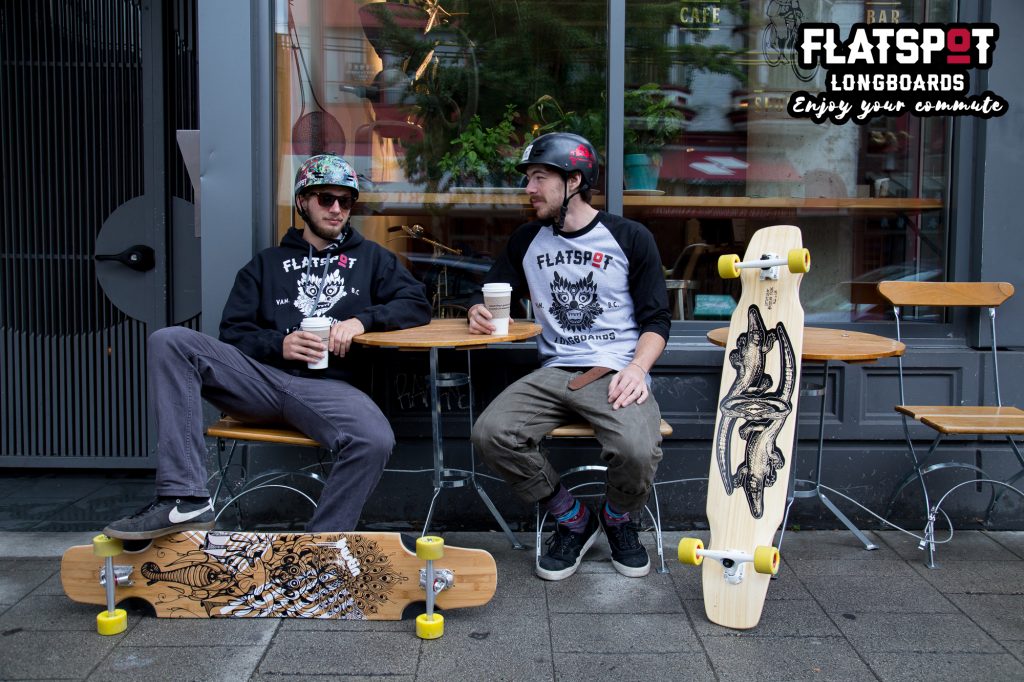 Dancers
These boards are built with cross-stepping and tiger claws in mind. The extra length offer plenty of room to get funky fresh and put your feet to work. If you're feeling venturous grab a friend and go tandem…Titanic anyone?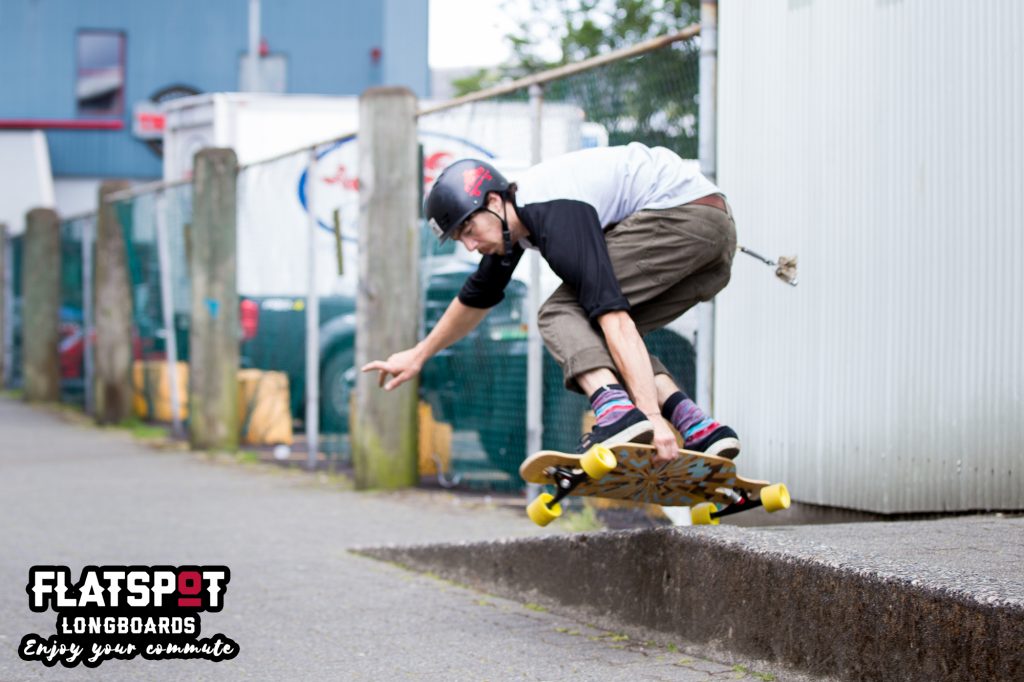 Flexy Decks
Want something with a little flex to make carving a little more fun? Need a little extra pep in that step to keep the rhythm in your dance moves? Look no further than these super fun flex decks.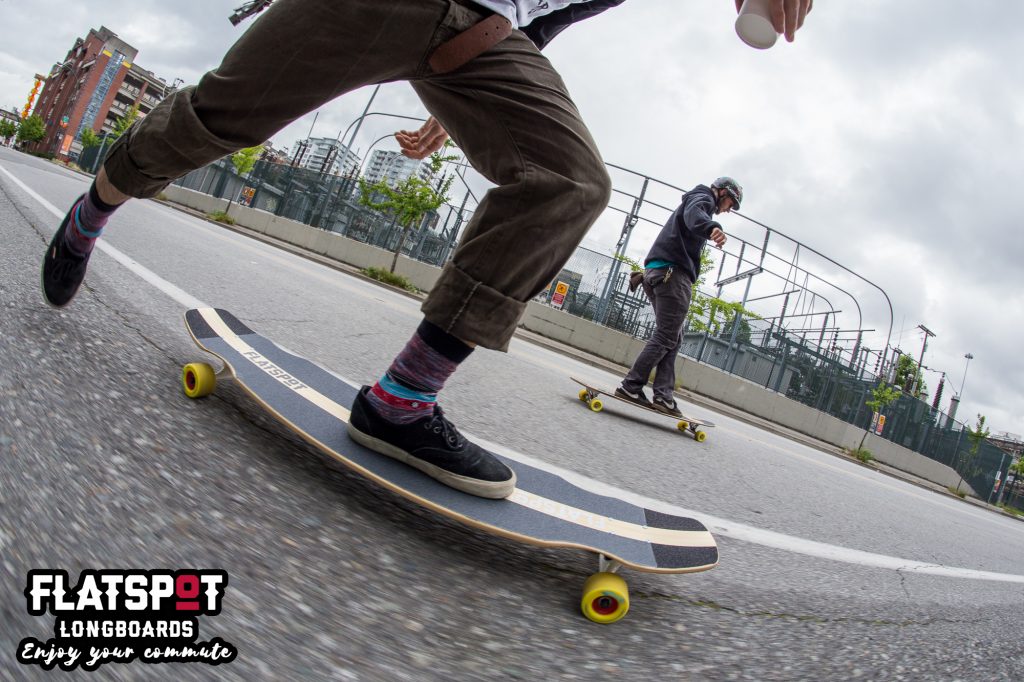 Pushers
Need a board to push across Canada? Then take a look at these push boards build for going the distance…or a short trip to grab coffee.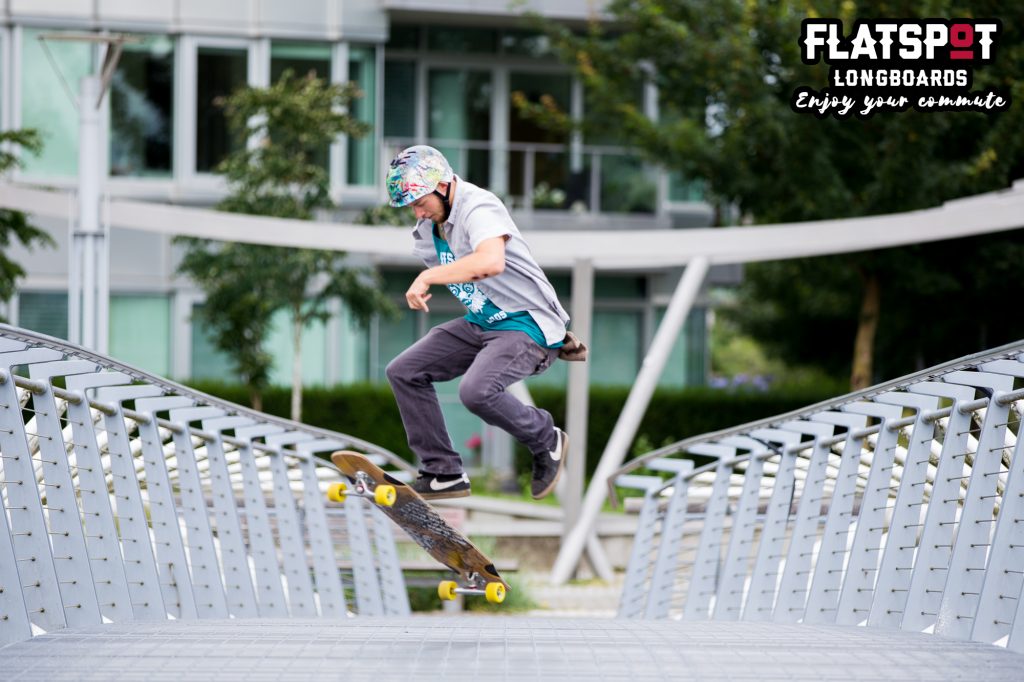 Kicktails
Sometimes you need a tail to really get some pop. Whether it's for getting up or down curbs, throwing yourself down a flight of stairs or some crazy flip tricks. These decks are fully equipped to tackle your every day urban environment.
All photos shot by Steep Shot Photography
---
If you haven't found a board your looking for from our picks, be sure to check out our full selection in our store. We've got one of Canada's largest selection of decks and completes ready to ship worldwide.
---
If you have any questions please feel free to shoot us an email at info@flatspotlongboards.com, message us on facebook, or call at 604 899 8937!
Latest posts by Flatspot the Magic Dragon
(see all)