Earthwing Skateboards Camino Killer, Gutts, Hoopty and Chase now in Canada!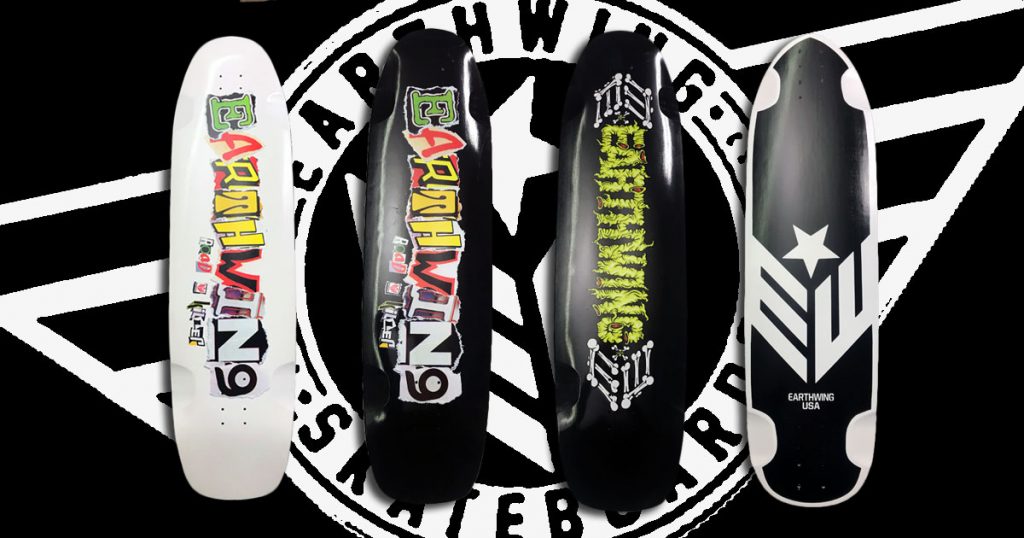 Earthwing Skateboards started in the mid 90's while founder Brian Petrie worked at PSNY Skateshop in 6th and west 4th in NYC. The idea started by shaping broken shop snowboards into little slalom, sprinting, and carving decks. He wanted more options and styles and more than just wood. Brian's war was on. His first Earthwing was made in April of 1998. It was a carver wrapped in s-glass, Baltic birch top and bottom veneers, v-lam balsa core, and even some thin woven stainless steel fabric of all things.
Through the years, Brian researched, executed, refined, built, and collected more tools, designed tools and presses etc… He ended up turning his tiny Brooklyn apartment into a small working factory and spent all his money on skateboard production. It was bananas in there. D.I.Y If you want it bad enough, you will figure it out. Whatever works.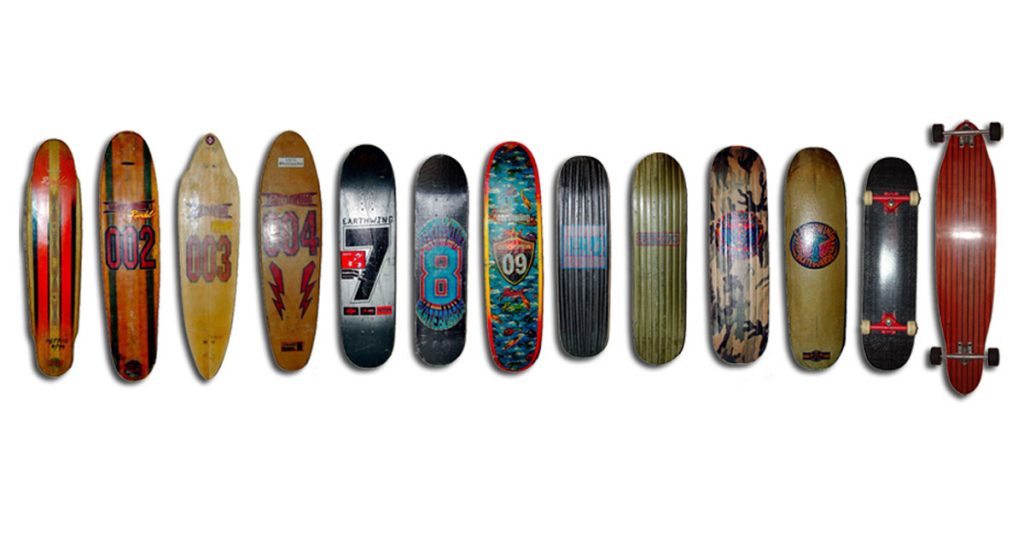 That ethos and all the blood, sweat, and beers that went into the Earthwing of old, has now been revitalized with new, younger blood. Taking the reigns from Brian out East, Californian David Townsend, has brought the heart of Earthwing to SoCal and is mixing the old with the new. Still D.I.Y., still Skater or Die. Earthwing remains true to its roots, but is ready to take on new life for the future.
Now dropping the second release of this reinvigorated brand, David has put together the Camino Killer and Gutts 37 from some a mix of old and new, along with an updated Hoopty Wide body and a Chaser cruiser.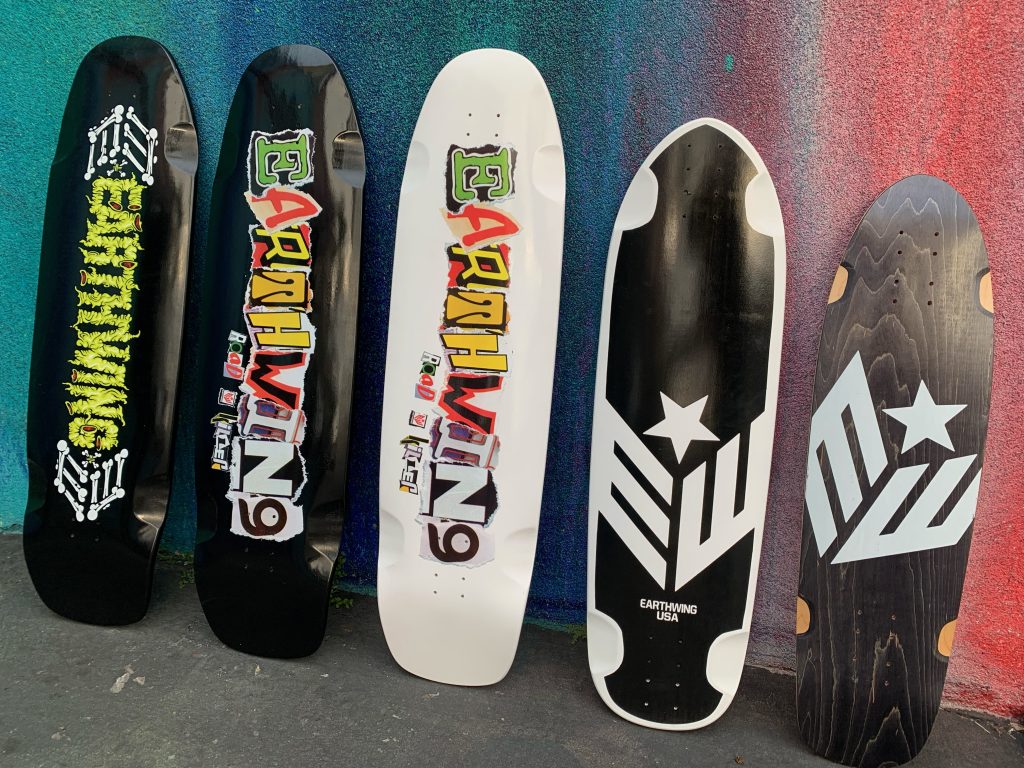 Camino Killer 37 Black / White and Gutts 37
Based on the Hell Camino but this time with the Original Road Killer and Gutts Graphics, these are true EW staples! The Hell Camino was Earthwing's first prominent free ride single kick.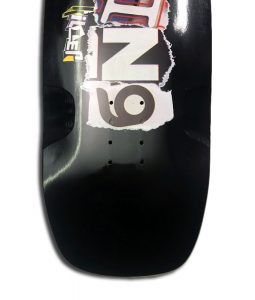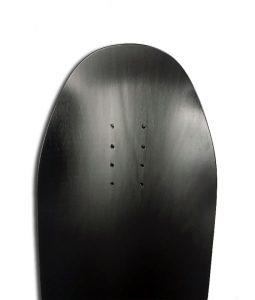 This thing is loaded with features – Rocker, Flares, Mild W, Huge rear kick and a small snubby front kick. It's a modern do-it-all beast at 9.875" wide and 37" long – ideal with 180mm trucks that make going sideways easy. Crazy to think this style of Earthwing has been one of our most popular choices since 2013! With amazing classic artwork and the skate everything functionality, you really can't go wrong with this deck!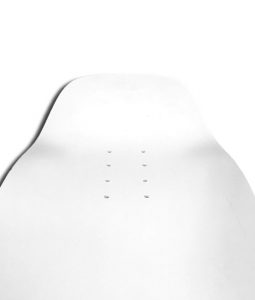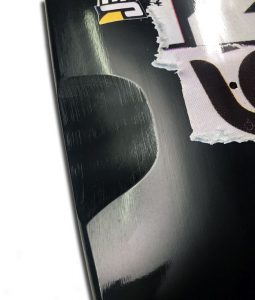 Try it out with 180mm trucks and round lip wheels for freeride and around town fun. Or set it up with 165mm trucks and wide race wheels to dial in a fast downhill setup! With a wheelbase at 20.75″-22.75″ (new school mounting) you can confidently grip corners and keep your tuck tight in the straights.
Hoopty Wide Body 34
This Downhill Topmount is Sleek, Fast and Functional. Just what you need in a tanky 9 Ply Construction!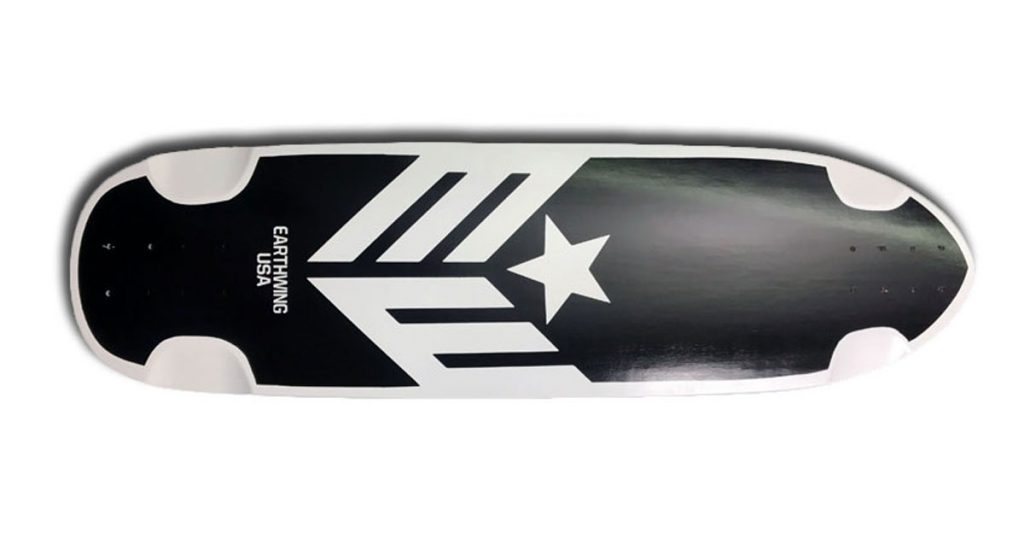 Meant for fast downhill and freeriding, it features a simple yet functional radial concave that is deep enough to be functional as is, and is what we like to call "DIY friendly". The concave is perfect if you want to redrill your wheelbase, chop it to your preferred width, or even add griptape implants to customize lock-in and leverage.
This Time around we gave the Hoopty the "wide-body" treatment, filling out the waist and reducing the amount of taper. This deck fits in perfectly with todays top mounts and can be mounted up with 180mm trucks and round lip wheels for fast freeriding. Or load it up with 165mm to liven up your setup and attack corners with ease. If you really want to start pinning lines be sure to throw on some of those fat grippy race wheels!
If you're into fast downhill and a simple concave with tons of leverage, this is the race car you want! This deck gives you options in a simple, sleek and affordable package!!
Chaser 32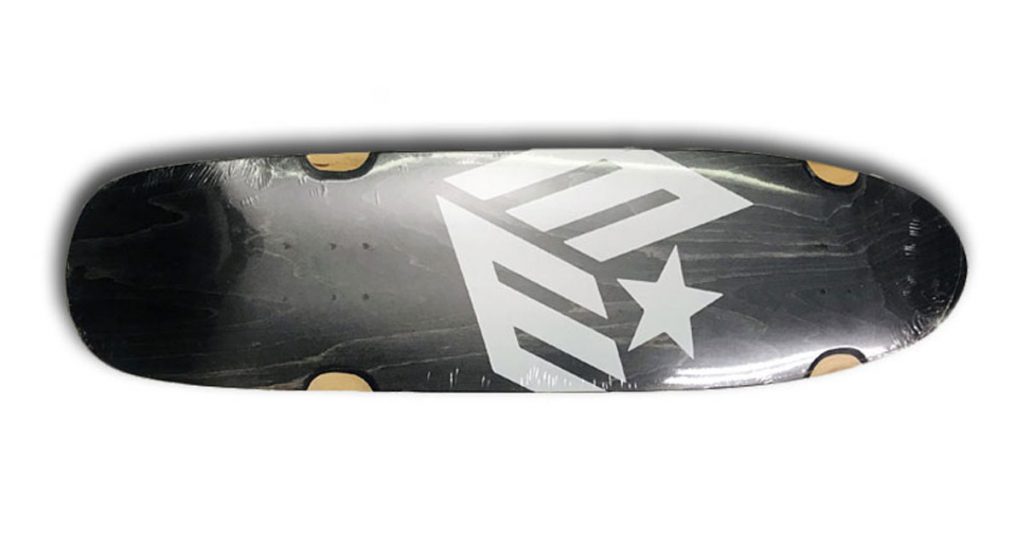 The Chaser 32 is built to be a functional cruiser in a compact size! Getting around town has been a centre point of Earthwing decks – since the beginning we've been making sprinters that get you from A to B. The Chaser is one of our newer concepts and is commuting at it's simplest. A functional shape to maximize usable foot platform, a mild kick to get that bit of pop over cracks, up curbs and around obstacles, and gentle flares too keep your tired feet from shifting during long distances pushes. Finally a sturdy construction to prevent energy loss and keep you grounded.
We made this board for anyone who needs a compact cruiser option with versatility built in!
That's it that's all for now! Check out the new Earthwing releases and get yourself out skating!
---
If you haven't found what you're looking for, be sure to check out our full selection in our web store. We've got one of Canada's largest selection of decks and completes ready to ship worldwide.
---
If you have any questions please feel free to shoot us an email at info@flatspotlongboards.com, message us on facebook, or call at 604 899 8937!