Pantheon is best know for their incredible concave. Its rare to find such comfortable and functional concave that is actually unique! And this Pantheon Embryo Complete is pretty fly.
Pantheon's Embryo longboard is a fantastic modern topmount. The two bridging W-bubbles on either side leave enough room for a comfortable pushing platform. They also function just as well riding switch. At the back of the board the concave follows the shape and tapers in toward the tail, making for a super solid back foot. Although the deck is asymetrical its designed to be comfortable riding either way. Overall, we are super impressed yet again with the design and shape of Pantheon's boards.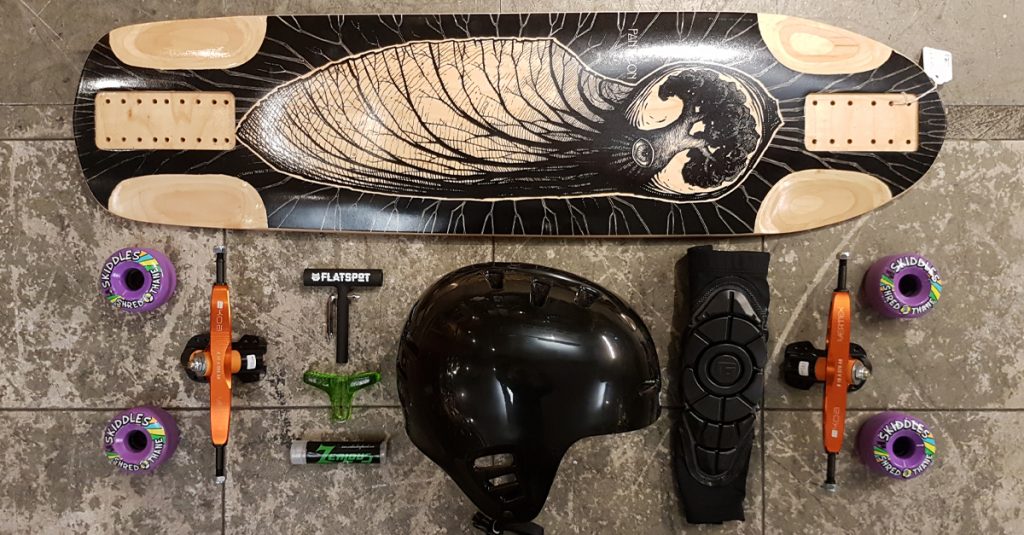 For a board this nice you might as well garnish it with the finest.
this road is insane! Pantheon Embryo is pretty sweet too.

Latest posts by Mischa Farivar
(see all)