A No Future Sushi Complete is all you will ever need. Especially after the nuclear fallout and mass extinction. There is gonna be so much time for skateboarding!
The key to having a good time is believing that you have no future, not a single upcoming opportunity. You will be pleasantly suprised all the time because your incredibly low standards will always be met in the very least! Well you wont have lower your standards for this board, its good and you might even have some fun on it. But hey, keep your chin low and shoot for the gutter and maybe you will find a slappy on the way home or a pleasing barrier to brighten your day.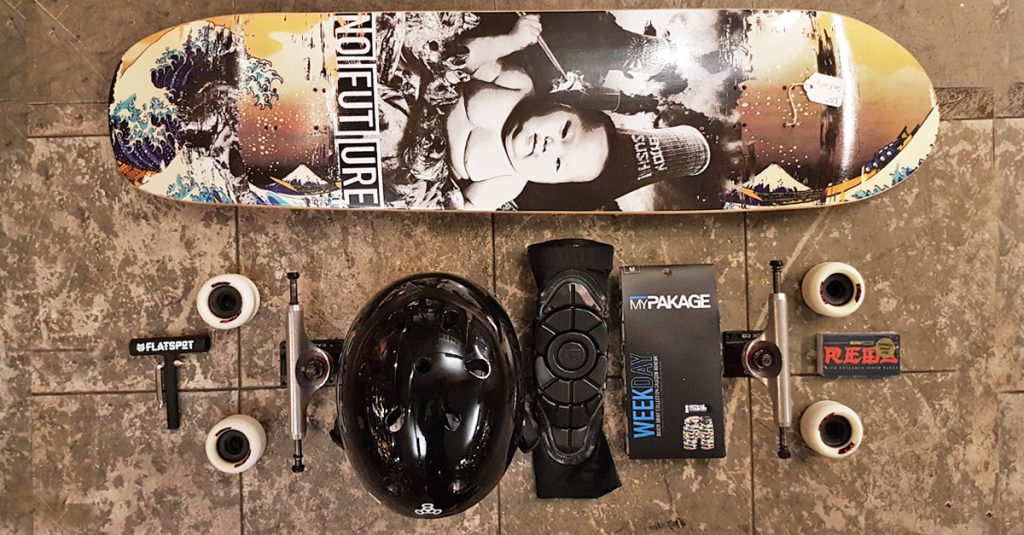 To complete this plank and make it a shredtastic street slaying machine we have line up some bits and pieces for you!

Latest posts by Mischa Farivar
(see all)