Cariboo has an epic lineup of swag, and the chances of winning this Cariboo Give Away are high because this contest is ONLY OPEN FOR TWO DAYS!
Like and share contests are pretty common. But usually they run for a while. But this one is different. This Cariboo Give Away isn't even a week long. Why wait for glory? Why drag out the suspense? There is no sensible reason. Which is why this contest is ONLY GOING TO BE OPEN FOR TWO DAYS! Which means that the chances of you winning are already higher! . . . We think, we aren't statisticians, which sounds a lot like magician. . .  anyway. Check out the details bellow to win!
Like this photo and follow Cariboo Brewing and Flatspot Longboards.
Repost this photo and tag Flatspot Longboards and Cariboo Brewing.
Wait only two days (potentially one) to find out the winner!
CONTEST IS CLOSED – WINNER HAS BEEN RANDOMLY SELECTED
Don't fret though – just make sure to tune in regularly and you will hear about our next contest!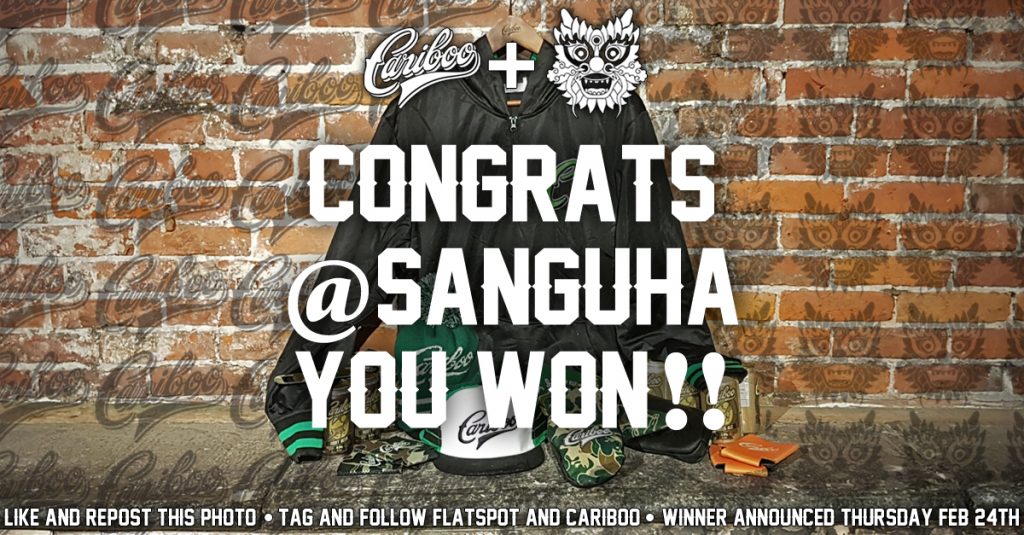 If you have any questions please feel free to shoot us an email at info@flatspotlongboards.com, message us on facebook, or call at 604 899 8937!

Front desk denizen, chief rabble rouser and founder at Flatspot Longboard Shop.

Follow on instaswag > @mischachandler

Latest posts by Mischa Farivar (see all)